Local Eatery of the Week: Johnny Angel's
Johnny Angel's Diner on St. John's Bluff is a poodle skirt and a greaser jacket away from stepping back in time to the 50s. Although you won't see any Pink Ladies as waitresses, the joint is straight outta' 1954.
The diner's outdoor facade makes it looks like any other restaurant, but the memory of it quickly fades as the doors open and a neon sign reading "Johnny Angel's Diner" welcomes locals to the past.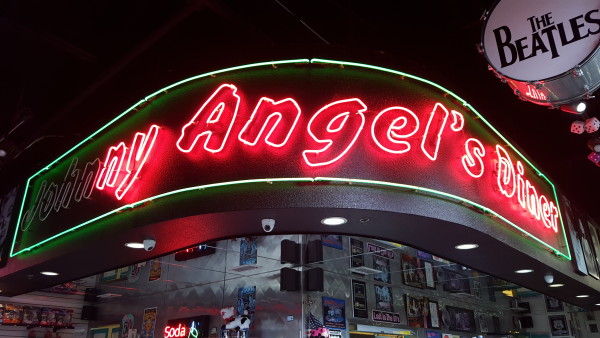 Customers are immediately greeted with a dining room filled with 50s memorabilia ranging from pictures of Elvis Presley, Marilyn Monroe and Lucille Ball to a jukebox, pink and blue retro booths and shiny metal.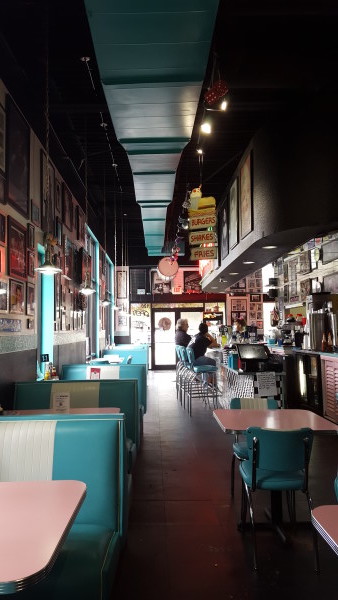 When it gets down to the good stuff (the food), the menu is filled with simple yet heavenly diner favorites for a variety of appetites, biscuits and gravy and all. Breakfast-lovers are in for a treat, because mornin' food is served all day next to regular lunch and dinner.
The All-American Burger is a typical backyard burger with an 8 oz. Angus patty, a slice of cheese, juicy tomato, shredded lettuce, sweet pickles, and onion.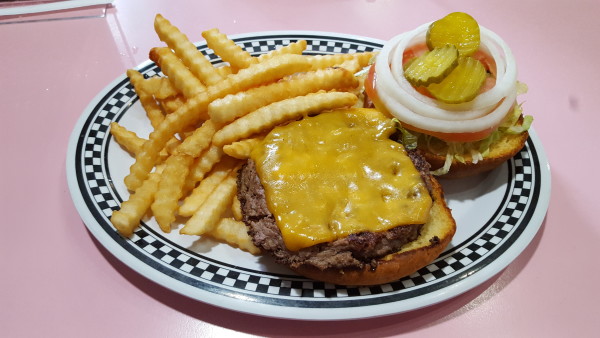 The crinkled fries are served unseasoned, making milkshake dunking stress-free for those who continue to respect the tradition.
The Chubby Checker Ranch Chicken's features grilled chicken, smoked bacon, ranch and the usual – cheese, shredded lettuce and diced tomatoes – stuffed in a sundried tomato wrap.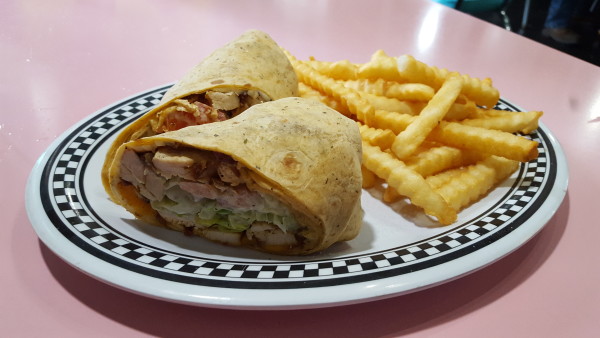 After their meals, first-time customers get a free sample of Johnny Angel's chocolate sundae. If you are on the border of saving room for dessert and chowing down on your entree, save room. The sundae is tempting.
The dazzling Wurlitzer 2100 in the back is a working jukebox. While technology allows customers to choose from a large range of songs, it takes away from the simplicity the rest of the restaurant offers.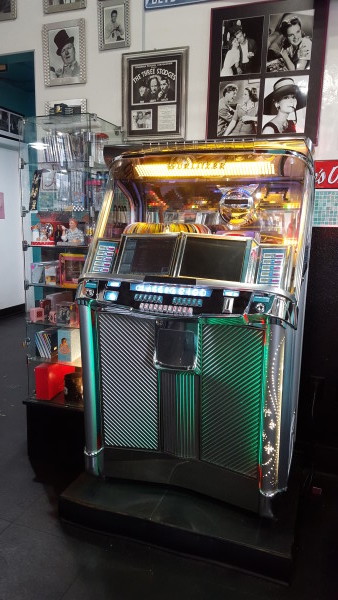 Hot rods complete the aura of the diner on the third Friday of every month, when customers are encouraged to bring their cars and motorcycles with them. Johnny Angel's also offers its customers the opportunity to compete with Trivia every Tuesday night and Karaoke every Saturday night.
With numerous events and America's favorite burgers, shakes and stars, it is easy to enjoy the memory of the 1950's at Johnny Angel's Diner.
—
For more information or news tips, or if you see an error in this story or have any compliments or concerns, contact [email protected].