Hosting trivia games, enabling relationships with alumni and teaching history through art are only a few of the many ways Rasine Kreyol introduces Ospreys to the Haitian culture.
Rasine Kreyol's efforts didn't go unnoticed as the University of North Florida's Club Alliance presented the student organization with the "Club of the Year" award on March 25.
The hundreds of student groups that make up Club Alliance vote annually for the organization they believe deserves the "Club of the Year" acknowledgment.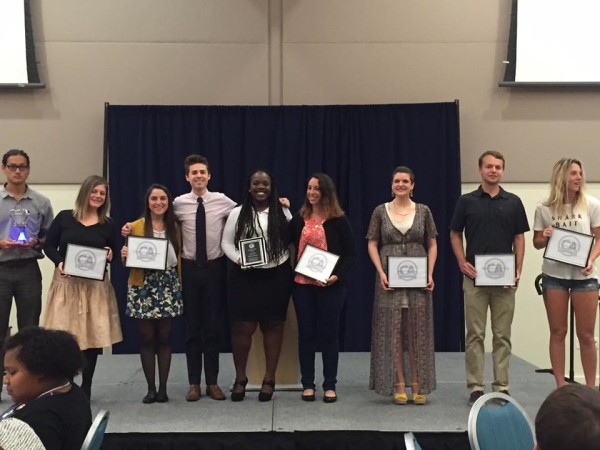 Club Alliance Director Zachary Mease, a junior ceramics major, said it is important to recognize smaller clubs, like Rasine Kreyol, that he believes positively impact campus community.
"A lot of people might see the words 'Rasine Kreyol' and be like, 'What does that mean?'" Mease said. "Hopefully people will see that and want to look into [Rasine Kreyol]  a little more.'"
Rasine Kreyol hosts many events, lectures and missions trips to encourage knowledge and appreciation of the Haitian culture throughout the year.
Rasine Kreyol President Wadelene Charles, a junior accounting and finance major, is a first-generation American. Growing up in a Haitian household, Charles said she didn't always understand the meaning behind her customs.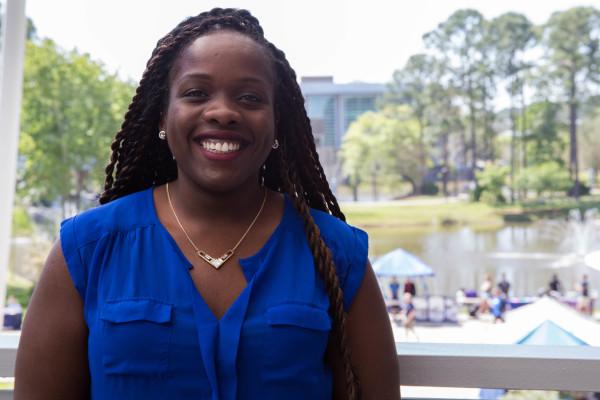 "With my family, we do different things, but we don't really know why we do what we do," Charles said. "In order to educate other people about the Haitian culture, [I] had to learn it."
Charles decided to run for president of Rasine Kreyol about a year ago when the previous president was unable to continue, and the vice-president was not very active. Charles decided to run for president in these circumstances because of what the club stood, and continues to stand, for.
"I really felt like I could make a huge impact with the organization," Charles said. "It means really educating people about the Haitian roots and removing those bad stigmas that are associated with the Haitian culture."
Charles was thankful that the club was recognized for years of dedication. Rasine Kreyol currently has about 15 active members, but Charles said this award will add value to the organization.
Being awarded the "Club of the Year" award could have signified the end of the semester for Rasine Kreyol, but this Haitian club doesn't plan on stopping anytime soon.
UNF's African Student Association and Rasine Kreyol are working together to host the Afrocentric Tour on April 16 to explain the history of Haiti through art.
"We're showcasing [the history of Haiti] through the arts to really draw attention to it, to allow people to see in a different light and pay attention to the history as well," Charles said. "Through the arts is more captivating."
All proceeds from Afrocentric Tour will go toward Mercy Land Orphanage to better provide educational opportunities for Haitian children. 
—
For more information or news tips, or if you see an error in this story or have any compliments or concerns, contact [email protected].