Finals Week: Where to study, on and off campus
With the end of the semester days away, finals are at the forefront of everyone's mind. The library fills up, finding a study room that isn't booked is a rarity, and just looking at the lounge area in Starbucks seems over-whelming. If you're looking for somewhere else to go, here are a few options on and off campus.
On Campus
The Student Union has multiple lounge areas students can utilize. If all the food court traffic makes the first floor a place too busy to study at, the TV room on the second floor is an often forgotten area on campus. There are three couches, some tables, and a TV, which is practically the school's way of saying it's okay to take a power nap when you get a little overwhelmed by all the work that has to be done. The union doesn't adapt their hours for finals the way the library does, but it's open from 7:30am to 12 am, leaving a huge window of time for students to use these spaces.
(sidenote: there's a lounge on the third floor of the student union just for graduate students.)
There are all kinds of little spots around campus with outdoor tables student's can utilize as study spaces.
The area outside of the library is almost a better spot to study than inside, especially if you're trying to finish that book you should have read weeks ago or are cracking open a textbook for the first time in a while.
Emily Withers, Social Work Sophomore said her favorite area is one in between buildings 10 and one.
"It's by the water and beautifully landscaped. They have one bench that is right by mangrove trees and it's kind of sheltered from everything else," she said.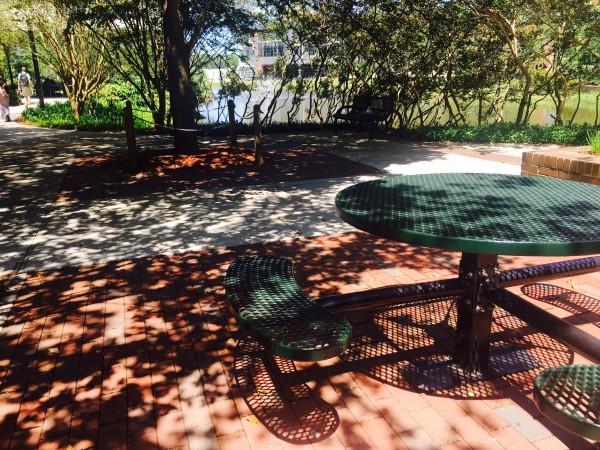 If you're feeling a little more adventurous, another great spot can be found near eco-adventure. Just walk past their main building towards where they keep all the kayaks. You'll see a little covered area with picnic tables to the left, and if you keep following the path you come in on, it will lead you right to the lake. These tables and beachy looking chairs are tucked back in a shaded corner of the lake, making it perfect for anyone looking to spend some time outdoors.
Off-Campus
Southern Grounds & Co.
Though some of us may still be mourning the loss of Lilli's, the same space out at Neptune Beach is now occupied by Southern Ground, a more urban-style coffee shop. They serve coffee, beer, wine, desserts and some cafe-style entrees, making it a great place to set up for a day of studying. If the idea of fresh baked chocolate croissants to console your finals week woes isn't enough to sell you on the place, then consider this- they offer free refills on drip coffee and happy hour from 4-7pm everyday.
Vagabond Coffee Co.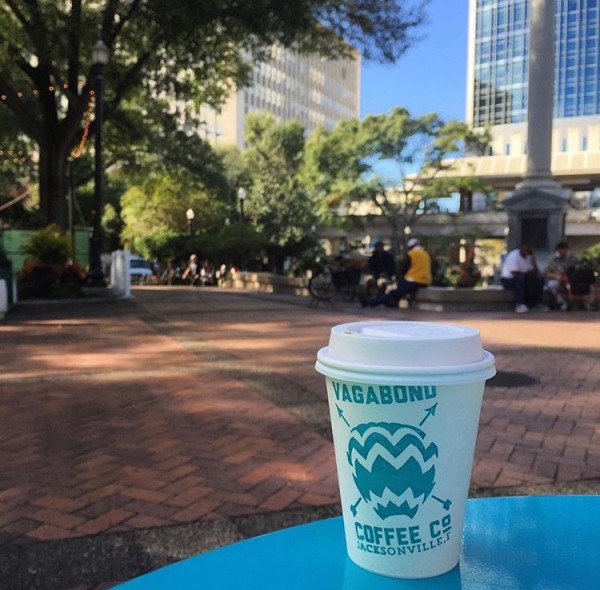 If you're in or looking to go to the Riverside area, Vagabond is the place to go. Located on Edgewood Ave. S., Vagabond has a cute, almost rustic and friendly environment. My favorite way to order is to ask the barista what's good, and that method hasn't let me down yet. Plus, rumor has it their homemade poptarts are to die for.
Bold Bean
With locations at Jacksonville Beach and in Riverside, Bold Bean is a local favorite for coffee fans. If you aren't as big on coffee, they also serve up a mean chai latte or cup of hot chocolate. The make all of their pastries fresh each day, so if you think you'll want to eat there, it's best to get an early start. If you're there later in the day, you can still treat yourself for a study sesh well spent- they offer beer and wine at both locations too.
—
For more information or news tips, or if you see an error in this story or have any compliments or concerns, contact [email protected].