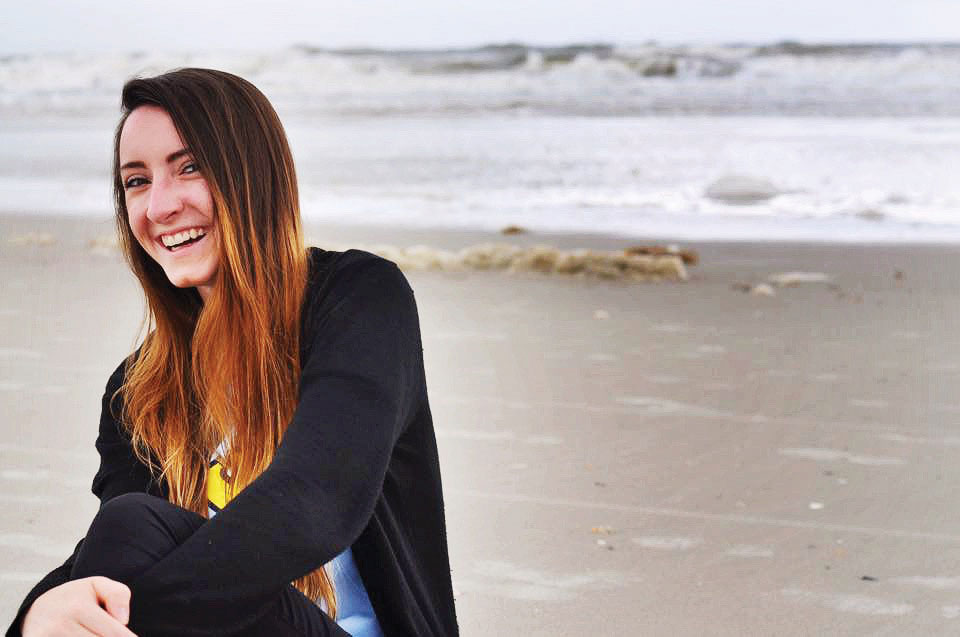 Kim Harvey loved to read the books of Anne Rice, the author of many vampire-themed novels such as The Vampire Armand and Queen of the Damned. She flipped through one of those Rice novels and found the name of her daughter-to-be: Maitland.
With a name as unique as hers, Maitland Jane Harvey grew up to make a name for herself at the University of North Florida. Maitland's dream, according to her mother, was to start her own coffee shop. Maitland adored coffee, especially after her mother bought an espresso machine a few years ago. While her mother preferred the espressos, her daughter loved to make and drink cappuccinos. She would go beyond the familiarity of Starbucks and discover other local coffee shops in her hometown of Orlando and sip on what those shops had to offer.
Aside from her fervent taste for coffee, Maitland had another burning passion. She loved flying. The idea of leaning to fly an aircraft came when her cousin received his pilot license and flew Maitland from Florida to Tennessee one summer. The experience of being in the air was life-changing for Maitland. In fall 2015, she saved up her money to pay for her flying lessons in Mississippi with her cousin William Swiggart. But her dream was cut short.
On Dec. 17, 2015, Maitland died when the small aircraft that she was traveling in crashed on its way to Tallahassee. She was only 18 years old. Air traffic controllers lost contact with the plane at around 8 p.m., when it was inbound for Tallahassee International Airport.
Harvey had earned a Federal Aviation Administration student pilot certificate on Dec. 4, 2015. She was planning on receiving flight instruction from Swiggart during the holiday break. Maitland had started a blog to detail her adventure in the skies, and had even posted about the flight that would ultimately take her life,  just days before takeoff.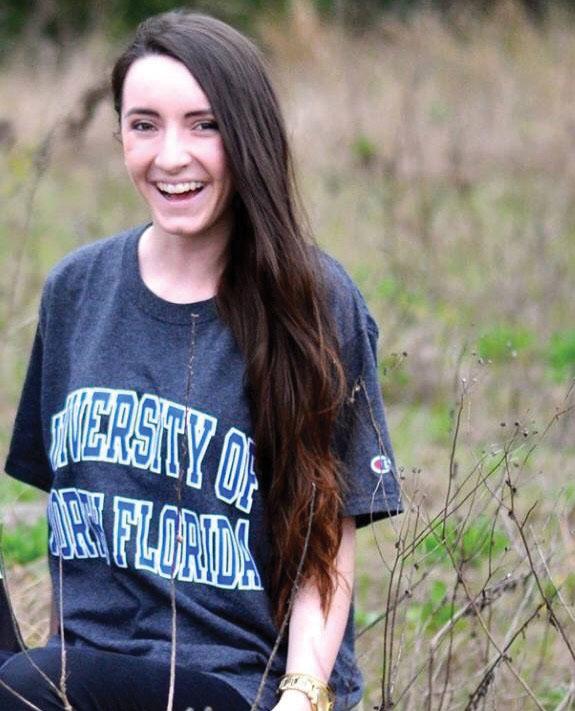 Carol Vo, Maitland's Alpha Chi Omega sister and close friend, found out about the accident in a text message before work. Although she said it was difficult for her to handle the loss, she knows that Maitland deserves to be remembered.
"She was so driven, and she knew what she wanted and how she wanted to do it. And no matter what, she would always find a way. There was no stopping her," Vo said.
Vo, who is a senior studying business, first met Maitland in September, during an Alpha Chi Omega sisterhood social. She was struck by her name and thought it was unique. They had became good friends for only a few short months, but the impression Maitland had on Vo was significant.
"She had a lot of life to her," Vo said, "and she was so witty. The girl could joke for hours."
Vo said that she was impressed by Maitland's devotion to her faith and that it may be a reason why she seemed so strong in herself. Maitland, Vo said, was very adventurous and the two of them planned to go to Little Talbot Island.
Maitland enjoyed being outdoors, and she loved the mountains in her home state of Tennessee, Kim Harvey said.
Maitland was born in Knoxville, Tennessee, where she lived with her family until they moved to Orlando in 2008. She attended The First Academy private school for four years and started attending the University of North Florida in summer 2015 after she was smitten with the beauty of the campus on a campus tour.
When she wasn't finding a coffee shop or doing what "teens do," as her mother said, she also enjoyed photography, which started in high school. She used to keep antique cameras in her room and was happy when she saved enough money to purchase her own Nikon camera. She enjoyed taking photos of nature, like sunrises over the coast.
Her mother said she may gather all her daughter's photos and create a book. Harvey said she would like to start a foundation that either has to do with photography or Alpha Chi Omega.
Although her life was cut short, Maitland is still in the hearts and minds of those who had the chance to get to know her. And friends rest assured knowing she left this world on yet another adventure.
Maitland detailed that dream in her final blog entry:
"I have no clue what I'm getting myself into but I've got a good feeling about it. All I know is that being in the sky is one of the coolest thing[s] experienceable on this earth."
—
For more information or news tips, or if you see an error in this story or have any compliments or concerns, contact [email protected].