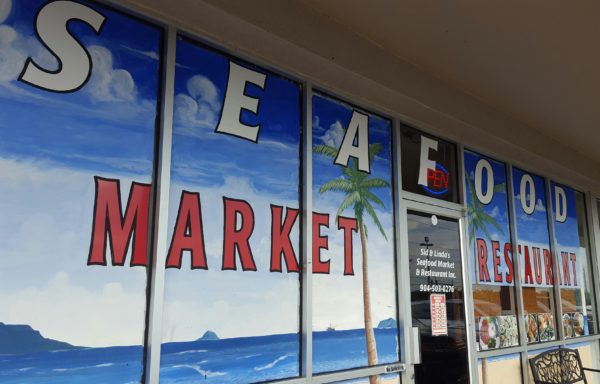 Sid and Linda's Seafood Market and Restaurant, located near the corner of Kernan and Atlantic Boulevard, proves that an eatery doesn't have to overlook the Atlantic Ocean and name itself after a dynamic creature to serve and sell fresh seafood.
Customers can view a map of Saipan — a U.S. owned vibrant island located about a third of the way from the Philippines to Hawaii — behind the hostess station, an array of raw seafood encased in a display facing the entrance, and a tropical theme from the restaurant's painted windows to its fishy kitchen. All of this represents the dedication and relaxation that belong to this eatery's identity.
Ospreys can also eat easy knowing that Sid and Linda's Seafood is as fresh as it tastes with an active market on the other side of the wall. Every basket and fresh catch platter comes with a side of crinkle-cut fries, crunchy coleslaw and two warm hush puppies, so no one has to worry about choosing sides.
Customers interested in trying more than one item can combine baskets for a small upcharge (about $4) for each additional item. This is also a great opportunity to try new things, like clam strips.
As I recently discovered, clam strips are simply deep fried pieces of clam that make for a chewy entree. They remind me of french fries in the sense that consumers really just eat them because they are there. This is a dish to share with your not-so-adventurous friends if you want them to start trying new things, just don't compare it to chicken.  
The calamari was lightly seasoned and battered — a surprisingly welcomed split from other restaurants that try to disguise the fact that calamari is squid — making it a great base for some sour lemon juices and tartar sauce.
I have a difficult time trusting restaurants to correctly blacken fish, because I never know if I will receive a charred or carefully prepared entree. I took a chance and was happy to indulge in a properly blackened (as opposed to fried or grilled) tilapia, which was lightly seasoned to allow the natural flavor of the fish to expose itself.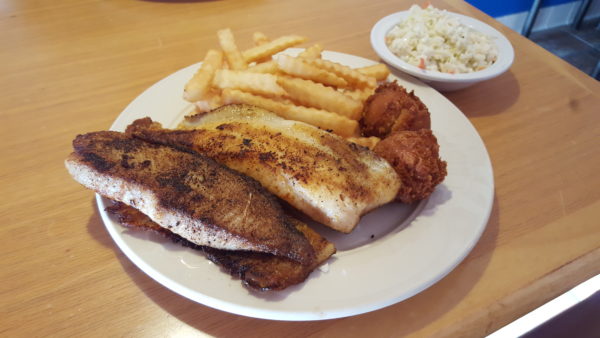 Even though ospreys are known for being good fishers, not all of UNF's Ospreys enjoy a fresh catch, and that's okay. Sid and Linda's Seafood has a brief section in the top left corner on the back side of its menu titled "Non Seafood." The only downside is none of those items are vegetarian dishes.
This restaurant is just a little higher up on the budget with most items priced between $10 and $20. Portions range from item to item, so some customers may get more bang for their buck than others. I had to take half of my dish home, but a friend was able to finish her basket of clam strips and calamari.
Ospreys who are in the mood for some fresh fish should head to Sid and Linda's Seafood this week. If you don't love seafood, this eatery just may sway you.
—
For more information or news tips, or if you see an error in this story or have any compliments or concerns, contact [email protected].