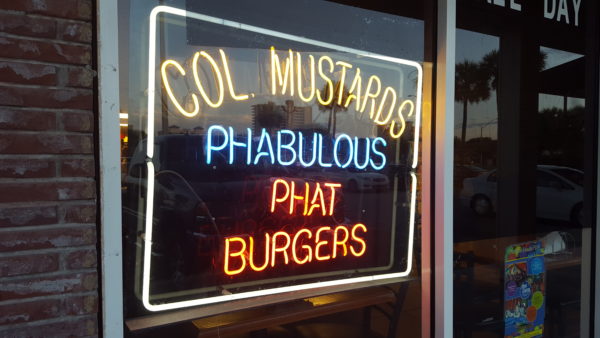 The door slams, the expected rush of cool air never comes, and the staff is working hard to take orders and get entrees out. The burger joint's yellow walls are a combination of beige slatwall, pictures and business cards; a television sits on a shelf to the left, classroom style; and the air conditioning is turned down.
Colonel Mustard's Phat Burgers on the corner of Third Street and Seventeenth Avenue feels warm, random and welcoming all at once, just like the beaches.
The wall of fame that leads customers to steadfast cashiers in the back by the kitchen is filled with pictures of locals with their burger challenge completion times on colorful pieces of paper.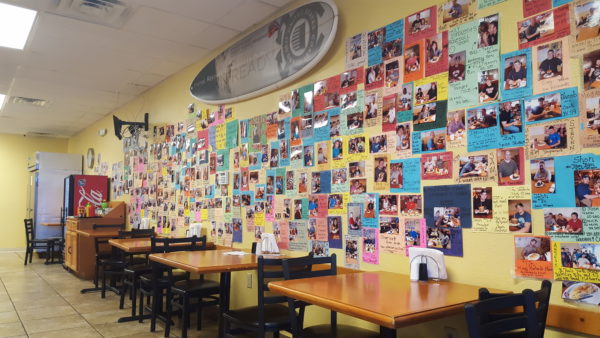 Even though brisk movements and tired eyes make it obvious the staff has had a busy day, they take the time to help customers decide the best meal for them. If the kitchen and cashiers don't have a good relationship with each other, it's impossible to tell. Near the end of the day, customers can hear them discuss who leaves when without complaint.
Colonel Mustard's extensive menu offers customers a range of traditional summer dishes, including wings, quesadillas, salads and sandwiches, most of which cost around $7.
The Mustard's Special burger, which comes with nearly every topping one would find at a grill-out — lettuce, tomato, pickles, american cheese and other basic ingredients — is a sweet mouthful of familiar flavors that will leave your mouth in need of a napkin.
The Bulldog burger features a sweet slice of pineapple, teriyaki sauce and melted swiss cheese, but don't expect it to taste like a Hawaiian burger. The flavor of the ungrilled pineapple and teriyaki sauce are subtle, so they don't mask the flavor of the burger.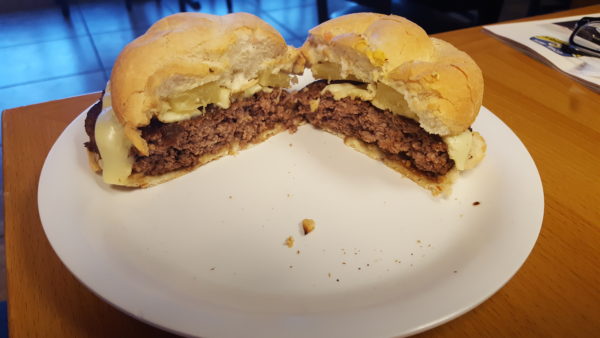 If the entrees somehow don't fill you up, consider buying a side of fries or a brownie. Any sized order of Colonel Mustard's seasoned phat fries is big enough to share. The inch thick brownies are also a shareable size, but if my mother hadn't forced me to split it with her I would have saved the other half for later.
So even though the door slams and the air conditioning isn't perfect, Colonel Mustard's Phat Burgers is worth a visit to Third Street, especially on a college student budget.
—
For more information or news tips, or if you see an error in this story or have any compliments or concerns, contact [email protected].