You've probably passed by this building while on the way to your dorm after class or the Osprey Cafe to get a bite to eat. Tucked away at the Eastside of campus, the Andrew Robinson Theater is showing its age, especially compared to the sleekly designed Fine Arts Center adjacent to the building. The theater is often the center of student life, hosting festivals, ceremonies, and lectures. But who is the man named emblazoned on the side of this familiar theater?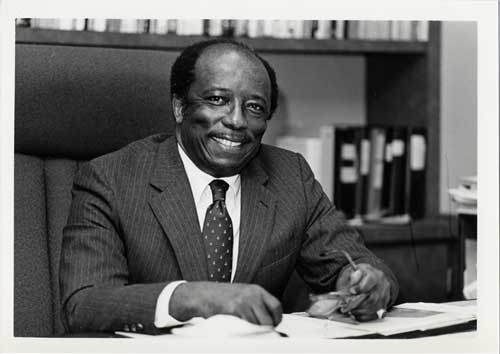 In 1980, Andrew A. Robinson, a Jacksonville native, was the interim university president for two years. And although he beared the prestigious title of the university president, he has a long list of lesser known accomplishments that truly set him apart in the UNF and Jacksonville community. According to his bio, Robinson dedicated his life to education for about four decades. His path as an educator began as a local junior high science teacher. Later, he became the first principal of William Raines Senior High School and then a Duval Senior Administrator.
In that position, he developed a training program that aimed to smoothen the transition of county schools during the tumultuous time of school desegregation in the late 1960s.
In the 1970s, Robinson joined the UNF planning staff as assistant dean of the faculties and associate professor of education. Outside of the UNF community, he also served on numerous boards and commissions, most notably the Jacksonville Transportation Authority, the Jacksonville Community Relations Commission and the 1987 chairman of the Jacksonville Branch, Federal Reserve Bank of Atlanta.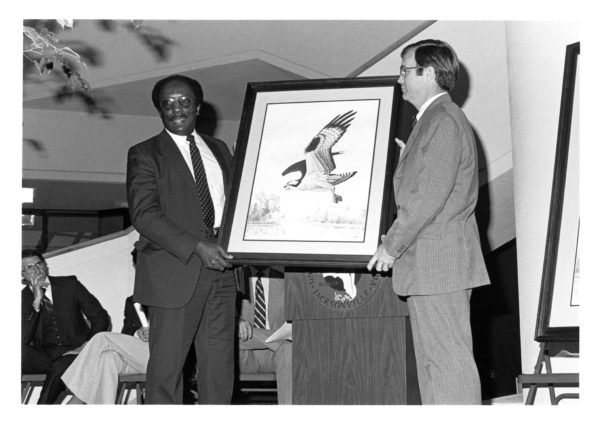 The Board of Regents appointed Robinson as director of the Florida Institute of Education. In this position, along with help from staff and faculty, he was able to get the university's teacher education programs fully accredited by the National Council for the Accreditation of Teacher Colleges.
Andrew A. Robinson broke ground for a young university and raised the bar for the education experience for UNF students. So as you zoom by on your skateboard, remember the leaders that have helped to make the university what it is today. Maybe you won't have a building named after you, but hopefully your time at UNF will open doors to a life that's worth living.
—
For more information or news tips, or if you see an error in this story or have any compliments or concerns, contact [email protected].