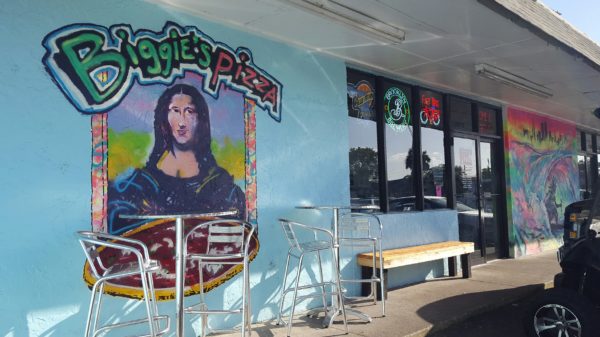 Pizzas with names like "The Bianca," "Benny Blanco" and "Mary Jane Pesto" sit beside each other like old schoolmates on the bleachers at Biggie's Pizza on Third Street.
Overhead fans seem to be the only system circulating air, and the revolving door doesn't help customers escape from temperatures approaching 100 degrees outside.
Pop music, industrial lighting and faux brick walls embellished with graffiti make this pizza joint a great pit stop for Ospreys on the way to the beach.
Melted cheese sounds delicious to everyone without a dairy allergy, but try to limit yourself to one slice of pizza. UNF students who are convinced their stomachs have no limit should order an appetizer or dessert. I ordered two different slices of pizza and still have some left in the fridge — this is after I had some for dinner at Biggie's Pizza and lunch on campus.
I wasn't a big fan of the Pesto Cheese Bread appetizer. The pesto made parts of the bread a little soggy, but overall this footlong sub is a great started for larger groups.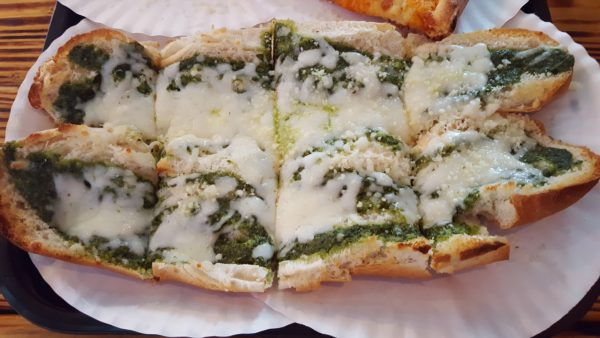 As far as pizza goes, customers can order a slice from one of the aptly named gourmet pizza pies or create their own cheesy fare. The Bianca Pie is a simple three-cheese pizza with roasted garlic. If you're in the mood for cheese pizza but want something with a little more texture, order this.
The only downside to ordering a slice of pizza from the display case is that, for obvious reasons, it isn't as fresh as a newly made one. Either way, the kitchen serves big slices in under five minutes.
I also created my own with sun-dried tomatoes, fresh pineapple and grilled chicken. One of my pet peeves is when I order a pizza from a pricier joint and they skimp on pizza toppings. Biggie's Pizza isn't one of those places — they put more toppings on my slice than I do at home.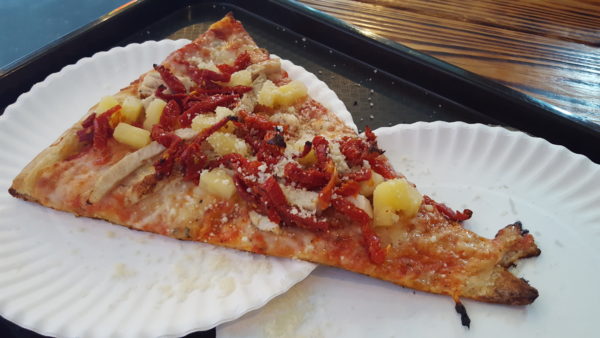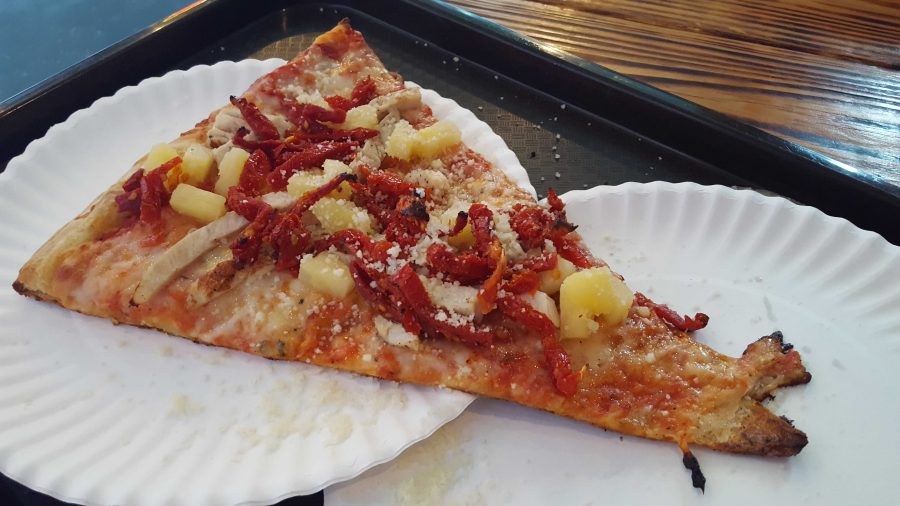 Martini's Zeppoles won't melt between your fingers like hot Krispy Kreme doughnuts will, but this dessert has the potential to burn them if you aren't careful. This powdered sugar covered pastry comes with a side of hot raspberry or chocolate dipping sauce — you get to decide.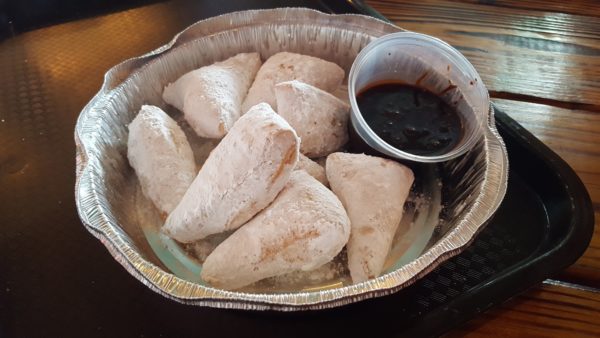 Biggie's Pizza is a little higher up on the budget than some other local eateries, but its portions are larger. Ospreys looking for a better version of Costco's large pizzas should head on over to the beach. Just remember to order a water.
—
For more information or news tips, or if you see an error in this story or have any compliments or concerns, contact [email protected].