Dr. Thomas G. Carpenter was the head honcho that led the university from its fledgeling launch and founding to overseeing some of the first constructions on the—at the time—wild, undeveloped land.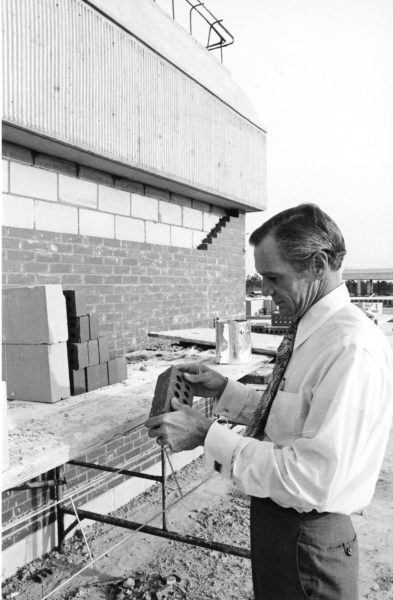 Dr. Carpenter was a primly dressed man, often donning suits, and had mature streaks of white that peppered his dark hair. In photos he can be seen standing outside of buildings under construction, with one photo in particular capturing him examine a brick.
Even his name foreshadowed a future of constructing northeast Florida's first public university. Carpenter accepted the challenge of building the new school in 1969. Before the University opened its doors October 1972, to a charter class of 2,000, he recruited a team of seasoned educators and administrators. According to his official UNF profile,  he personally directed the physical development of the campus on 1,000 acres of virgin timberland.
His educational background was in business and economics, which appropriately prepared him for his prospective role as president. Carpenter earned his B.A. in business from Memphis State University in 1949, and his M.A. in economics from Baylor University in 1950.
After arriving in Florida in 1954, Carpenter earned his Ph.D. in economics from the University of Florida. He began his career in education in 1957, with an appointment as an economics instructor at the University of Florida and later at Florida Atlantic University and the University of West Florida.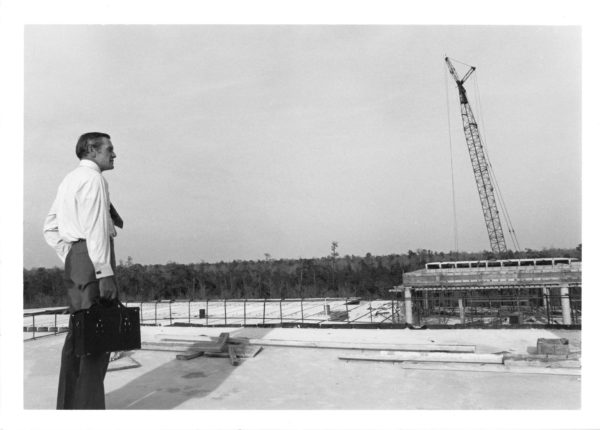 Carpenter was very active with the fledgling UNF. He served on numerous community agencies and boards while encouraging members to become similarly involved. He believed a strong university must have a strong library, a cornerstone in the educational process. Carpenter advocated for the construction of the UNF Library.
After spending 11 years firmly establishing UNF as its president, he left to preside over Memphis State University. In 1981, shortly after his departure from UNF, the university dedicated the library to Dr. Carpenter by donning it with his name. In 1991, Dr. Carpenter retired from education with his wife, Oneida, to Blowing Rock, N.C.
—
For more information or news tips, or if you see an error in this story or have any compliments or concerns, contact [email protected].