Lot 18 closed for Obama's visit; Ticket doesn't guarantee entry to rally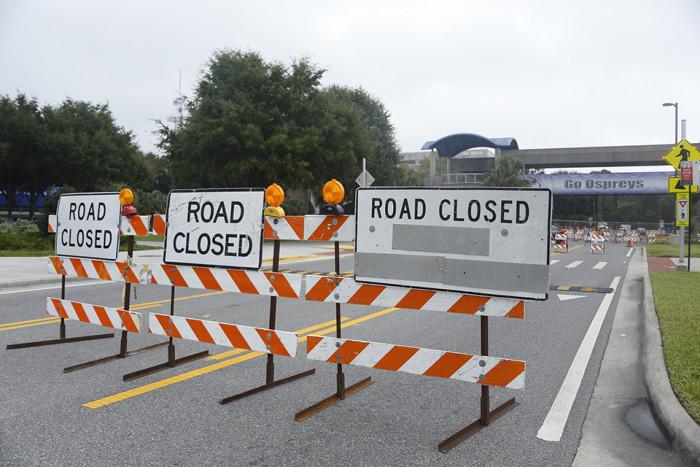 Students who drive to campus may be kicked out of their usual parking spot in preparation for President Barack Obama's visit to campus.
According to an email from UNF President John Delaney, Lot 18 will be closed starting at 6 a.m. on Thursday. Students who usually park in this lot can instead park in Lot 53, by Hicks Hall, or Lot 55, by the Fountains.
Lot 5 near the tennis courts will also be closed Thursday. Lot 34 and Building 34, behind the Arena, will be closed starting Wednesday at 6 a.m.
To accommodate students, the update stated, the shuttle will run a modified route with stops at The Flats, Osprey Fountains, Osprey Crossings and Kernan Boulevard starting 7 a.m. Thursday. 
The shuttle will return to its normal route at 5 p.m., and Lot 18 will reopen late Thursday afternoon.
Additionally, the update stated, Varsity Lane will be closed to traffic at 7:30 a.m. Thursday through the late afternoon. This is the road that connects Lot 18 and the Arena.
Traffic on roads and sidewalks around the Arena will also be closed for short periods of time between 2-4 p.m. Thursday to both cars and pedestrians. 
Further, the update went on to clarify what students and attendees can expect at the rally itself. According to the Clinton campaign, RSVPing for the event, either online or by getting a physical ticket, does not guarantee entry, and it will be on a first-come, first-serve basis.
Attendees just need to show the confirmation email on their phone, or a printed version, to be allowed in.
Spinnaker reached out to Sharon Ashton, Vice President of Public Relations at UNF, about how many people will fit in the Arena, and got this reply:
"It depends upon how the Arena is set up, and that hasn't been completely decided yet."
The Nov. 1 update from President Delaney explained that all attendees will "go through airport-like security" and are encouraged to bring as little with them as possible. Backpacks, large bags, sharp objects, umbrellas, liquids, bottled beverages and signs will not be allowed inside. Cameras and cell phones will be allowed.
The Student Wellness Complex will be open to the public for restroom access, and limited concessions will be on sale starting at 9 a.m. There will be water inside the event.
—
For more information or news tips, or if you see an error in this story or have any compliments or concerns, contact [email protected].