Writers with UNF connection on display at Jax by Jax writing festival
In it's 3rd year, River City writers read from their own work and talk everything writing at the Jax by Jax Literary festival. Organized by author and UNF alum Tim Gilmore, the literary festival has strong UNF ties with six of those writers answering questions regarding their inspirations, thoughts on Jacksonville's literary scene and varying methods to their madness.
Check out the Jax by Jax website for a full list of venues where the writers will converge Saturday Nov. 12 from 3 p.m- 6 p.m.
---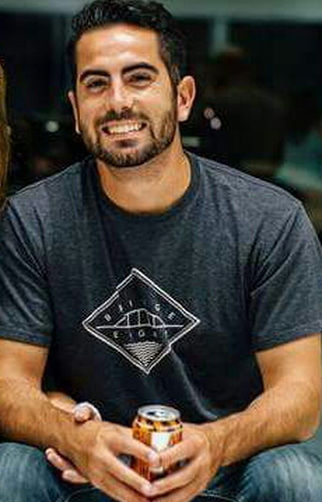 Caleb Michael Sarvis– UNF Alumnus
Fiction editor at Bridge Eight Literary Magazine, author of "Broken Record Nostalgia"

Why write?
CMS: Because if life is a journey to self-discovery, then writing is one of the most reflective things you can do. I pride myself on having a sharp sense of self-awareness and patience, and I don't imagine I'd be as disciplined if it weren't for my reading and writing habits. Also, dope stuff wouldn't exist if it weren't for people making it.

What's your preferred form of writing? Why?
CMS: I prefer short fiction, though I've been studying the shape and style of the novella form lately, and I'm slowly falling in love with it. Novels are superfluous to me for the most part, and I'm a slasher by nature. Novellas give me that overarching landscape that I sometimes crave while allowing me to keep the story tight.

I'm watching you in the process of writing, what am I seeing?
CMS: A bobbing head, ice melting in a whiskey ginger, a handful of moments where I stare off at nothing. A lot of back spacing and head tapping. I'm also obsessive by nature, so I'd probably go insane if I didn't write.

Can you name are some of major challenges you face as a writer? As an academic?

CMS: Patience is probably the biggest challenge. Sometimes you have to let the work sit in a drawer and cook for a while before you touch it again. My desire to finish things as quickly as I can might be my downfall as a writer. As an academic, I'm just trying to spread my wings as a reader. The last two years have been eye-opening in terms of discovery different and great writers, and deciding which of those I want to focus on going forward (I'm doing PhD applications now), might be a daunting decision for me.
 
What are you reading right now? What's the experience with that book been like so far?
CMS: I'm reading a lot of novellas. So I read "Bounty" by George Saunders, "Some Fun" by Antonya Nelson, "Kneller's Happy Campers" by Etgar Keret. All different kinds of stories, but certainly helpful while I polish off my own novella.

Did you have a mentor? How did this person make you a better writer?

CMS: Marcus Pactor, UNF instructor, is someone I consider a mentor. I never cease to enjoy the talks we have about books and stories. Jason Ockert, author of "Neighbors of Nothing," has taught me SO much about writing, and my current manuscript wouldn't exist without the help of him and Jessica Anthony, author of "The Convalescent." All three have shown some sort of belief and investment in me, and without their time, perception, and faith, I might've given up.

---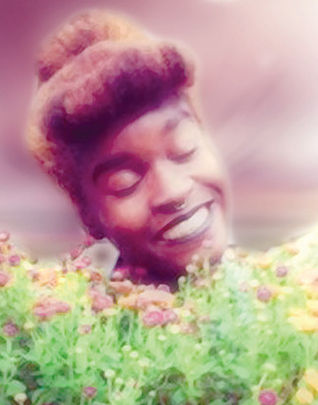 Raejeana Brooks– UNF student
I'm watching you in the process of writing, what am I seeing?
RB: You're seeing me, alone, probably at a bar with outside seating. You're seeing me lying awake in bed. You're seeing me wandering. You're seeing me looking out of windows: of planes, of cars, of buildings, but never looking in from the outside. You're seeing me in class, scribbling. You're seeing me having conversations and holding hands, you're seeing intimacy. Occasionally, you see 200 words gush out of me, but more likely you're seeing two or three lines at a time that go collected for months, until they're fully ready to become.
Did you have a mentor? How did this person make you a better writer?
RB: My high school English teacher Bryan Noon, told me to write about things that hurt me, and that I needed to cry while I was doing it or I wasn't doing it right. Years later, I realized that that's what being completely honest with myself looked like on paper.
Can you channel your inner Rilke a bit and give some advice to young writers?
RB: It's okay if you feel like you're talking to yourself.
---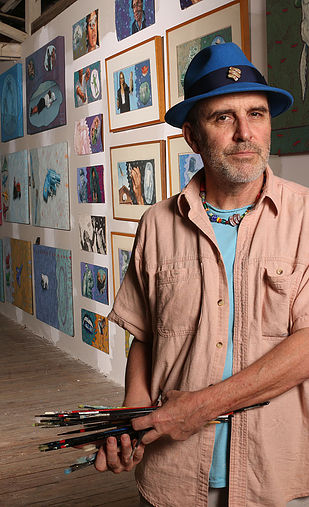 Jeff Whipple–  Studio art instructor at UNF
Visual artist and playwright
How do you feel about Jacksonville's literary scene?
JW: There are writers in Jax who are worthy of the highest attention. The problem with the "scene" is it's not seen enough. As with most of our substantial local culture, the primary proponents of it are the people who create it, not the people who should be the readers, patrons, promoters, or audiences. That's really messed up. A vibrant culture needs creators but creators shouldn't be the only ones supporting the culture. Young people who are not writers or artists should understand that they can play a tremendously vital role by promoting and supporting local culture. The promoters/supporters would be recognized as cultural superheroes in a town where no one is doing that. That's what will put Jax on the national map. The community wants and needs a cultural "scene" because there are many societal and commercial benefits that are associated with it. But there is a widespread notion that if culture is not recognized nationally it's not important enough to experience locally. That's totally messed up.
What's unique about Jacksonville?
JW: Jacksonville is an all new city and it doesn't even know it. The image of this being a conservative-old-angry-white-guy-town is long gone but people still cling to it. The demographics are completely different from even twenty years ago. The urban core shows the incredible youth and diversity that is the new image of this city. The image is already there but it's waiting for young people to take control of it. That will happen if people embrace and promote local writers, artists and musicians, which is how we see our community's image. That's an opportunity that doesn't exist in any other city.
How do you aim to teach writing/literature?
JW: I teach visual metaphor in my studio art classes. It's not commonly understood that images can be symbolic in the way that phrases and words in poems are. I also teach idea generation techniques and encourage my students to find ideas that are not cliché and push them to represent a more personal and unique expression. Once they understand that process they create amazing artworks.
What are you reading right now? What's the experience with that book been like so far?
JW: I'm reading one book about the new China and another one about time and physics. But I recently read "Picture This" by Joseph Heller, which I would recommend as a fun novel that combines philosophy, world history and art history.
What's a book, short story, poem or other form of art that made you want to write the most?
JW: When I was a student, I was already obsessed with creating art but I gravitated toward authors, movie directors and artists whose aesthetics and themes were like what I wanted to explore. "Nausea" by Jean Paul Sartre was one of them. T.S. Eliot's "Wasteland" was influential when I was a student along with plays by Harold Pinter and John Guare. I liked artists with unique symbolism like Edward Kienholz and Max Beckmann. I saw a lot of cool avant-garde art films but a few popular movies like "Harold and Maude" impressed me when I was a teenager.
---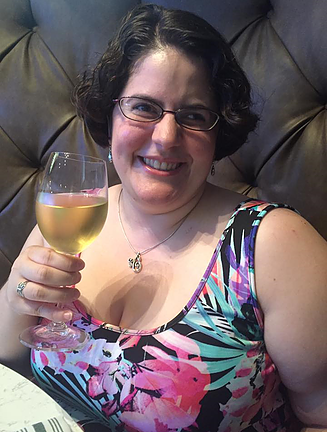 Emily K. Michael– UNF writing instructor
Published numerous poems and essay available here
Why write?
EKM: Because writing helps me understand the world and my place in it. Creating literature that lasts is a way to make room for voices that are silenced elsewhere. Writing is a low-tech protest against oppressive norms, but it doesn't have to be "edgy" or "intense" to be effective. We all carry stories inside ourselves, but too many people buy their stories instead of writing them.
What's your preferred form of writing? Why?
EKM: Though the essay is easier for me, I prefer the process and effect of creating poetry. Poetry requires discipline and intensity—a powerful sense of purpose. It's not that prose doesn't need these things. I love the microcosm of the poem: I love the attention I give to each sound, each line. I love the small space with huge possibilities.
You get to hang out with any writer from history. Who is it and what do you discuss?
EKM: Toughie! Jane Austen or Virginia Woolf or Rainer Maria Rilke. Austen because her commitment to craft and wit makes her fun. Woolf because her sharp mind and  encouragement would make her a good teacher. But Rilke, he was a hardcore introvert, so maybe he wouldn't talk to me. Perhaps he could just sit near me and read some of his work.
How do you aim to teach writing/literature?
EKM: I teach writing as an adaptable process—a set of behaviors and beliefs one can employ for any situation. I teach rhetorical grammar and attention to syntax. I love the nuts and bolts of craft, and I like to give them as much attention as possible. I'm not in love with the style of written academic discourse, so I encourage my students toward a clean, fluent style that isn't too stripped down or flowery. Something vivid and interesting. If they are interested in what they write, they will write better.
Can you channel your inner Rilke a bit and give some advice to young writers?
EKM: Give yourself to the work and don't ask for anything back. No one is reading the work to learn your biography. They are reading to figure out themselves and their world. So make a world with room for the reader to walk around in. Build little things they'll enjoy.
---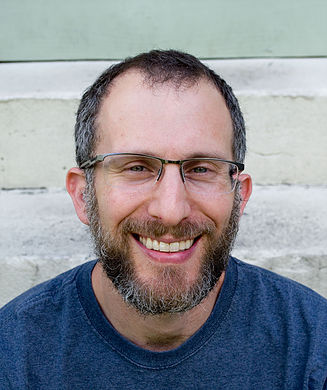 Marcus Pactor- Instructor at UNF
Author of  "Vs. Death Noises"
I'm watching you in the process of writing, what am I seeing?
MP: I am typing and deleting words, usually typing a few more words than I delete. The saved words accrue boringly. Then I cut and paste the words into different orders. Meanwhile, some death or doom metal band is making agony in the background.
What keeps you writing?
MP: I can either write or think about the news.
How do you aim to teach writing/literature?
MP: I stress the importance of the individual sentence. Learn to write a sentence. Then write the great novel. I also try to expose students to contemporary writers, analyze those writers' methods, and see if we can duplicate them.
What are you reading right now? What's the experience with that book been like so far?
MP: I just finished Sohrab Homi Fracis's novel, "Go Home." It's a classically written novel packed with characters and honest descriptions of American life circa 1980. Nice, old school. I'm rereading Donald Barthelme's "40 Stories." No matter how often I read Barthelme, he still sounds fresh to me.
Did you have a mentor? How did this person make you a better writer?
MP: Harry Crews was the hardest, toughest man to ever teach a university class. He did not exactly like me but I liked him. He said lots of crazy things, many true things, and many true things that made you crazy. He once said that you have to write a thousand lousy pages before you can maybe write a good one. Maybe.
---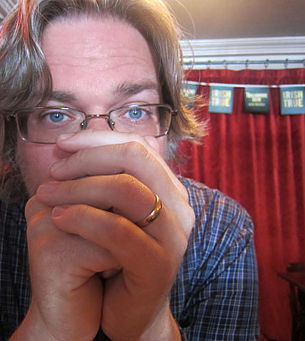 Tim Gilmore- Instructor at FSCJ, UNF Alumnus
Author of  "Devil in the Baptist Church: Bob Gray's Unholy Trinity"
How do you feel about Jacksonville's literary scene?
TG: There's a lot happening, and there are lots of ambitious and passionate people shining a spotlight on it. Jax's main cultural problem, historically, has been its lack of centralization. In the increased vibrancy of a number of "cultural core" neighborhoods and with the help of social media, Jacksonville's artists are less and less likely to feel they're alone in what they do. I also believe that true culture has always to be countercultural in a sense. It has to challenge the dominant culture, question it, diagnose its beauty and its rottenness, and offer a wonderful alternative vision. Not only is that what true history-making culture does, but that's what the literary arts have at their core. Any writer of the past who's now historically valued fits this bill, and these are the kinds of writers we have in this city now, working actively, challenging the norms, offering beauty and something better. I think this is what the poet Percy Bysshe Shelley, husband of Mary Shelley, who wrote Frankenstein, meant when he wrote, in 1821, that "Poets are the unacknowledged legislators of the world."
What's unique about Jacksonville?
TG: So many people would say nothing is unique about Jax. I disagree. For one thing, Jax is overlooked. It's a vast decentralized landscape full of strange tales of the Southern Gothic. I try to show that with the more than 300 stories I've written for JaxPsychoGeo.com. If you spend sometime at Jax Psycho Geo and don't think Jax is full of astounding stories, you're comatose.
What's your preferred form of writing? Why?
TG: I like to blur borders and boundaries. Borders are for small minds. Someone tell Donald Trump. I have in my home library a bookcase taller than I am full of poetry and have written plenty of poetry per se. But I can't write nonfiction without lyricism. There's no beauty without wonder. Poetry's the expression of that wonder in a small form. While I've written and published poetry, fiction, and journalism, "creative nonfiction" is where I'm home. Creative Nonfiction is now a major genre. It doesn't mean you play fast and loose with facts. It means you write not just of the subject you've investigated but of your own subjective experience of that investigation. That allows, or even necessitates, room for the lyrical, or it requires the entire language of the nonfiction be lyrical. You present the facts as facts, but you tell where and how you got them. You also share the strange anecdotes and tall tales you hear but can't confirm and relate them as the unverifiable meta-narrative that infuses your subject. And if dreams deliver you insight, they're fair play too.
Can you name are some of major challenges you face as a writer? As an academic?
TG: Time. Getting your institution to care. Promotion. The best thing is to go deep into my cave and cast my dreams on its walls and write down the dreams. The worst thing is to come out of the cave and try to tell people how your dreams and your description of your place on earth in deep-time in all outer space is marketable. People talk about the "elevator pitch." That's your condensed sales pitch for your writing project that you could give to an agent on a short elevator descent. Turning all the living you've put into your writing into three pithy sentences on an elevator is the antithesis of being a writer. Allen Ginsberg, whose work is alternately so great and so awful, writes in "Howl" about "the absolute heart of the poem of life butchered out of their own bodies good to eat a thousand years," and that's precisely what I think any piece of writing should be.
What's a book, short story, poem or other form of art that made you want to write the most?
TG: Seeming disparate things. Emily Bronte's "Wuthering Heights." Whitman's "Leaves of Grass." Don DeLillo's "Underworld." But before I'd read them, I don't know. Something. Unidentifiable. A calling when I was seven or eight years old. Some literary deity between The Hardy Boys and The Book of Revelation.
Can you channel your inner Rilke a bit and give some advice to young writers?
TG: Read everything. A thousand pages a week. Write constantly, even if what you're writing is s—. Eventually something else follows. Then writing becomes a way of thinking. At that point it becomes more natural. But it best becomes natural if text is your natural medium. Total immersion. And a sense of calling. Drown yourself in written words, those written by others and those your own, then walk along the beach or through the woods, and see what the words are when you come back to them. You should drown yourself in the word, but you should love it.
—
For more information or news tips, or if you see an error in this story or have any compliments or concerns, contact [email protected].