Police Beat: stolen, scribbled, and scorched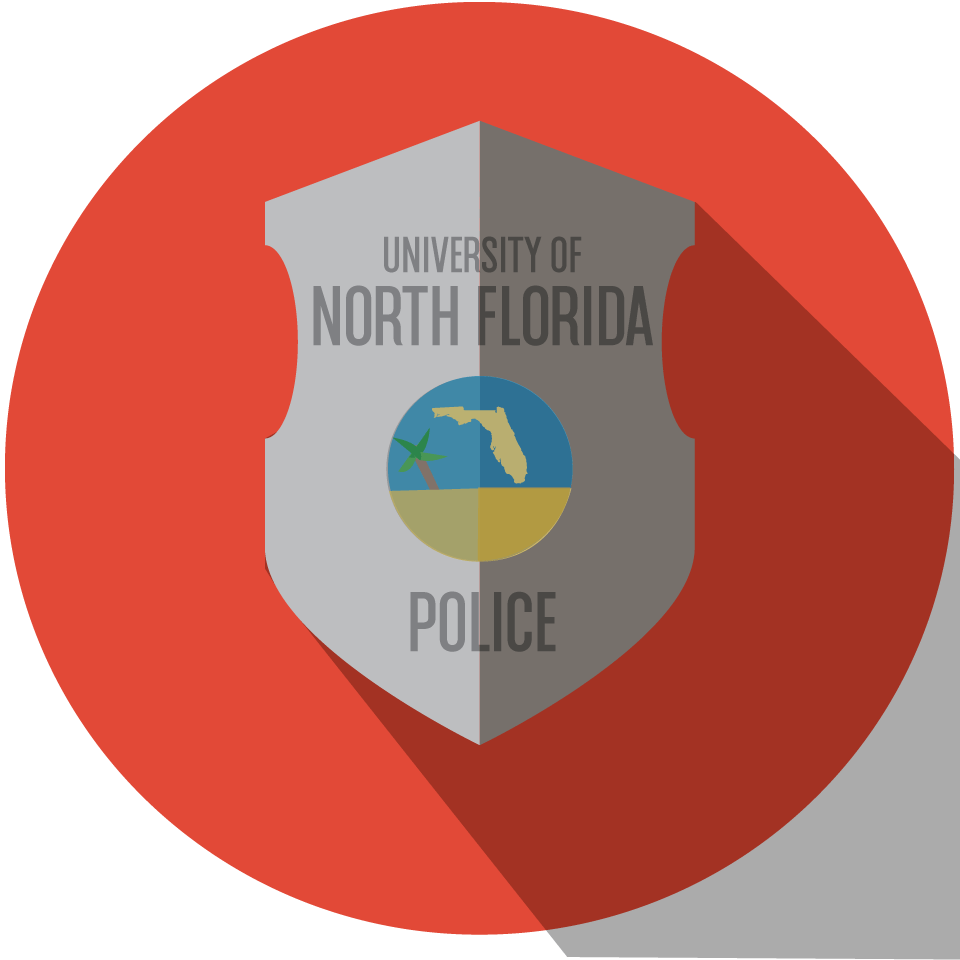 Tree Lighting
UNFPD extinguished a fire on campus on Dec. 8. According to the report, an officer was on patrol around 3 a.m. on Dec. 8 when he noticed a fire in the wooded area across from Lot #11.
The officer spotted four or five people dressed in dark clothing running from the area. According to the report, the officer told them to stop, but they continued to run towards Osprey Landing and Osprey Cove. The officers did not pursue the subjects because of the fire and called the Jacksonville Fire and Rescue Department (JFRD) for assistance.
When the officers arrived at the scene of the fire, the blaze had dwindled in size. JFRD was called off and an officer was able to put it out with a fire extinguisher.  
According to the report, it started when a pine tree was set on fire. Physical Facilities was contacted to remove the tree but stated they were not authorized to remove it.
The tree was left at the scene, pending removal.
Stolen Bike
UNFPD responded to a call about a stolen bike on Dec. 7. According to the report, an officer met with the victim, who stated he had locked his bike to the rack in front of Building T of the Osprey Cove on Oct. 15. When he returned the next day,  the bike was missing.
There was no usable video evidence useable to further a patrol investigation. The case has not been cleared, but patrol efforts have been suspended.
Car Robbery  
UNFPD investigated a vehicle burglary on Nov. 21. According to the police report, an officer met with the victim at the UNF police station, where he explained that he parked his vehicle at 11 a.m. before moving to various lots throughout day. These lots included Garages 44 and 38, along with Lots 2, 9, and 18.    
The victim stated that he noticed some of his property stolen from the vehicle at 5 p.m. that day. Unknown suspect(s) had taken clothes, medication and a textbook with an estimated value of over $632.  
The victim said he was sure the items were in his vehicle when he left his house for the day, but he did not believe he had locked his car throughout the day.  
No canvas was conducted and no cameras were checked due to the uncertainty of time and locations of the vehicle throughout the day. Patrol efforts have been suspended.
Classic Vandalism
A UNFPD officer found spray painted vandalism on a wall of parking garage 44 on Dec. 4.
The report states that an officer on patrol found the paint on the fourth floor wall nearest to the elevator of the garage. It caused $200 in damages.
There are no cameras in the area of the wall. The case has not been cleared, but patrol efforts have been suspended.
—
For more information or news tips, or if you see an error in this story or have any compliments or concerns, contact [email protected].