Battle of the birds: UNF vs FGCU preview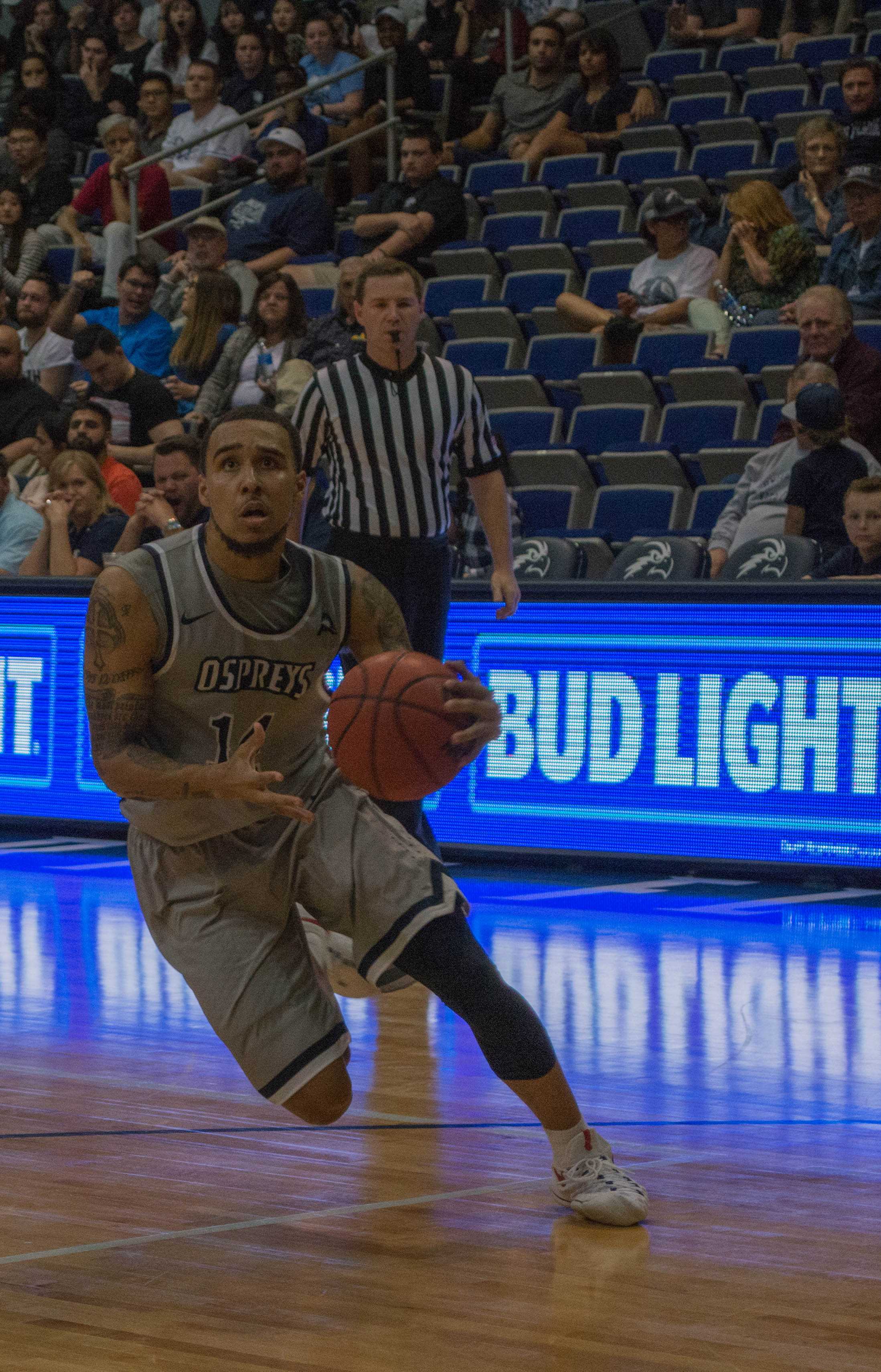 If you look at North Florida and Florida Gulf Coast overall records, you'd think that FGCU would win Wednesday's matchup hands down. But a further look at the stats shows that both are 4-1 in ASUN play, tying them for the number one spot.
UNF (9-13, ASUN 4-1) has played a lot of big schools like Florida, Syracuse, Miami and UConn. Even though they did not win, the experience that the Ospreys gained was priceless, and arguably one of the reasons that they are playing so well in the ASUN.
FGCU (15-6, ASUN 4-1)  did not play as many big games as the Ospreys, but they did not shy away from bigger schools either. They took on both Florida and Baylor before starting conference play, even though they lost.
UNF averages about 77 points per game, while FGCU averages about 80. But one bucket behind the arc from UNF's "Birds of Trey" could even things up.
This will most likely become a guard matchup. UNF's senior star Dallas Moore averages a team-high 23.7 points per game and four other Ospreys average eight or more points.
Eagles' Brandon Goodwin averages about 16 points per game, which is a team-high, but has five teammates that average almost nine points per game.  
Moore and Goodwin will likely be matched up for most of the game.
The teams are pretty even in most categories. Both average in the upper 30's for rebounds per game, are about 60 percent from the free throw line and averages below 20 turnover per game
Only one team can come out as number one. This is sure to be a good one so make sure you're in the UNF Arena Jan. 25, tipoff is at 7 p.m.
__
For more information or news tips, or if you see an error in this story or have any compliments or concerns, contact [email protected].