The Student Government election cycle for the spring semester has begun and The Red Party and the United Party  announced their presidential and vice presidential candidates. Spinnaker sat down with the candidates to find out a bit about what motivated them to run. 
United Party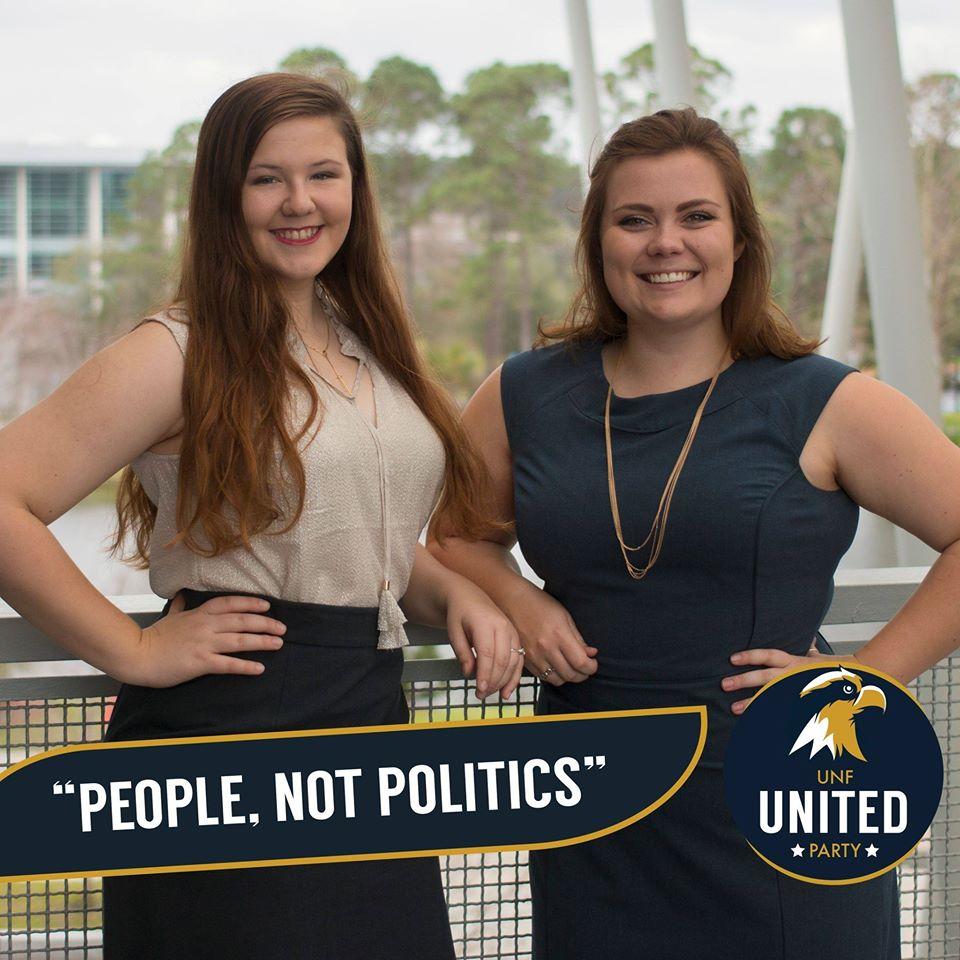 The United Party's candidates are Rachel Bryant and Jesse Braughton, for president and vice vice president respectively. On their Facebook page they have released their platform and statement.
"People, Not politics. We are the catalyst for selfless service and engaging the community by electing the most qualified and ethically sound. United Party stands for inclusivity and diversity," read the statement.
The United Party platform states they want to implement more counselors in the counseling center, refrigerators for Lend-A-Wing Pantry, department ambassadors, free legal counsel, open textbooks, and free tampons in female bathrooms.
"On a student campus we don't need to be divisive. It's not about Republican or Democrat, or where you're from, or what your hometown is, or what you like to do, it's about you as a student. That's what our campaign slogan is for United Party. 'People, not politics,' and that's really what we want to exercise," said Bryant, the current Chief of Staff for SG. "If elected myself and my running mate, Jesse Braughton, will make sure that student government is here to serve the students and not our own political organization."
Braughton, although not currently in SG, is excited to run and was surprised when Bryant asked her to be her running mate.
"Although I haven't been in Student Government, I have paid attention, and it's been interesting to watch it [the United Party] grow and evolve into what it is today," Braughton said.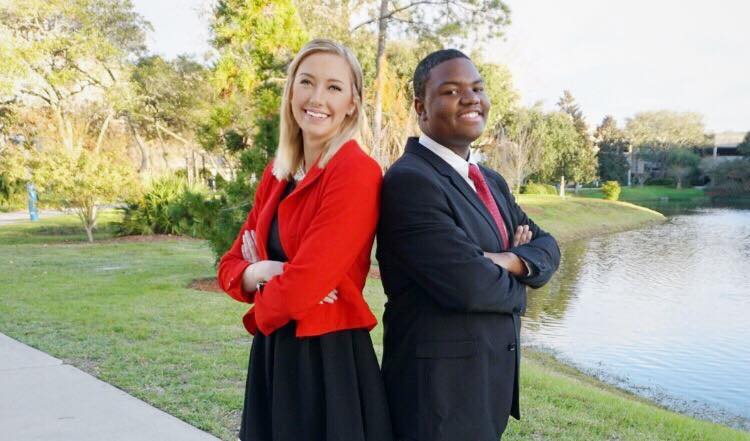 Red Party
The Red Party candidates are Samantha Mims and Tajumus (TJ) Johnson, presidential and vice presidential candidates respectively.
The slogan for the Red Party is "Results, Experience, Dedication." Mims, the current Senate Pro-Tempore and Constitution and Statutes Chair, said she chose the Red Party because she feels the Red Party best represents her views on her campaign.
"Students deserve results," Mims said. "Experience kind of goes two-fold. The people within our party, the volunteers, the candidates, all have some sort of experience on campus, but we are also working on enhancing the student experience. But you can't do that, you can't have results, you can't enhance the experience without dedicated leaders to do that."
Johnson decided to run for the Red Party because of the slogan and the meaning behind it. Johnson, a freshman political science major, has never held a senator position in SG before; however, he used to be the Senate secretary. He decided to run for vice president because he realized that upperclassmen and underclassmen were divided and underclassmen were being left behind.
"I've come to realize there is a disconnect between underclassmen and upperclassmen. Most of the time we have a lot of upperclassmen running for leadership positions but tend to leave behind the underclassman with everyday needs for a student here at UNF," Johnson said.
Mims decided to run for SG President because she is very passionate about UNF and she loves the university and the students on the campus. If Mims does become president she hopes to implement initiatives that students themselves can help create.
"My belief is that the platform shouldn't be created by a party, whether it's this party or that party, but it should be created by the student body, which is why we haven't released our platform yet," Mim saids.
The Red Party plans to release their platform within the upcoming weeks on their Facebook page.
SG elections will take place on March 7 and 8.
__
For more information or news tips, or if you see an error in this story or have any compliments or concerns, contact [email protected].