Halftime update: North Florida up by one against JU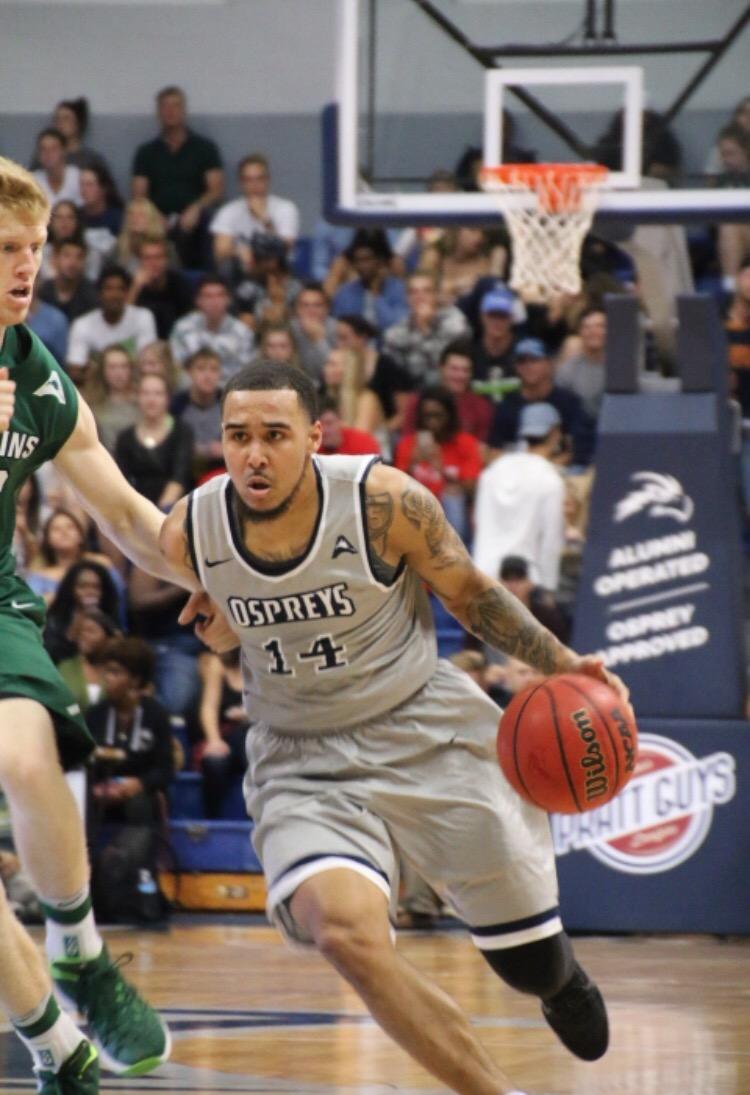 Neither team wants to be knocked out the tournament in this ASUN quarterfinals battle at the UNF arena.
No.3 North Florida heads into halftime up 32-31 in the tightly contested, back-and-forth matchup.
UNF and cross town rival No.6 Jacksonville University went bucket for bucket after an early 5-0 Osprey lead. Senior superstar Dallas Moore carried the Ospreys with 18 of the 32 points.
Just under the eight minute mark, tension began to flare between the rivals with a short-lived scuffle between players. No foul was called and the Dolphins retained possession of the ball but they were not able to score.
Dolphins' senior forward J.R. Holder has nine points.
For live updates of tonight's game, follow SpinnakerSports.