Another unfortunate event: Matt & Kim replaced in spring concert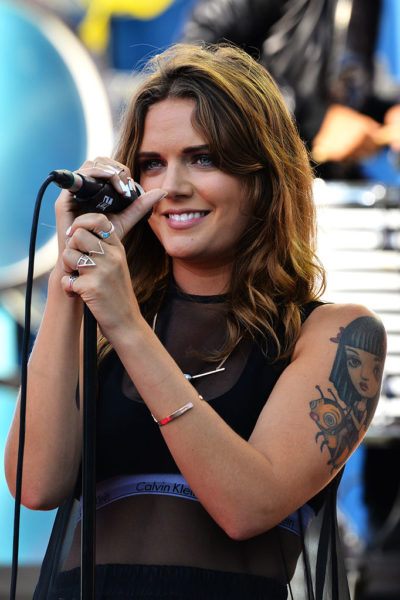 Adding to the string of UNF music mishaps that started three years ago, Matt & Kim will not be performing at OZ Fest this Friday as planned.
Osprey Productions learned last week that Kim Schifino, the "Kim" of Matt and Kim, had sustained some injuries and as a result, is unable to perform at Friday's concert, according to OP director, Junine Castin. As a result, Matt & Kim had to back out of the show.
Osprey Productions reacted quickly and announced that Tove Lo will be replacing Matt and Kim. In fact, Tove Lo is now the headliner and her show here at UNF will be the only college campus show she will play this year and the first one she's played since 2015.
While tickets are free for UNF students, they are twenty dollars for those that are not students. Castin is aware that some have already purchased tickets and if the lineup change affects their feelings on attending the show, they can get a refund up until Friday.
Students who have not yet received their tickets can find the OP table in the Student Union tomorrow and Wednesday. They can also pick up their ticket at the box office.
The change in lineup follows a string of cancelled shows and last-minute lineup changes at UNF.
In 2014, Kesha checked herself into rehab and had to cancel her show here at UNF. OP was able to get Wiz Khalifa as a replacement. The following year, Sublime with Rome had to move their show inside a Student Union ballroom and as a result, cap their attendance at 650, limiting the number of students that got to see the band perform. Rodney Atkins made it through one-third of one song before lightning caused the show to be cancelled last fall. Two months later, Ludacris had to back out of his fall performance at UNF. Neither were met with a replacement.
Every time something like this happens, OP finds many students upset but Castin wants students to know that she understands why.
"If you were to take away all of the background information that I see, and all you saw was our history with this series of unfortunate events, which is what it is, I'm sure there'd be frustration and you wouldn't be sure who to be frustrated with," said Castin. "You just want to attend a good show and I completely get it."
Castin urges students who feel this way to come to OP and talk to her where she can answer any questions you might have.
"We're not a closed book, there are no secrets and we are happy to talk about anything students might want some information on," said Castin.
For more coverage, check out our full Q&A with Castin. 
__
For more information or news tips, or if you see an error in this story or have any compliments or concerns, contact [email protected].