Senate swears in 20 new senators, Mims to be sworn in next week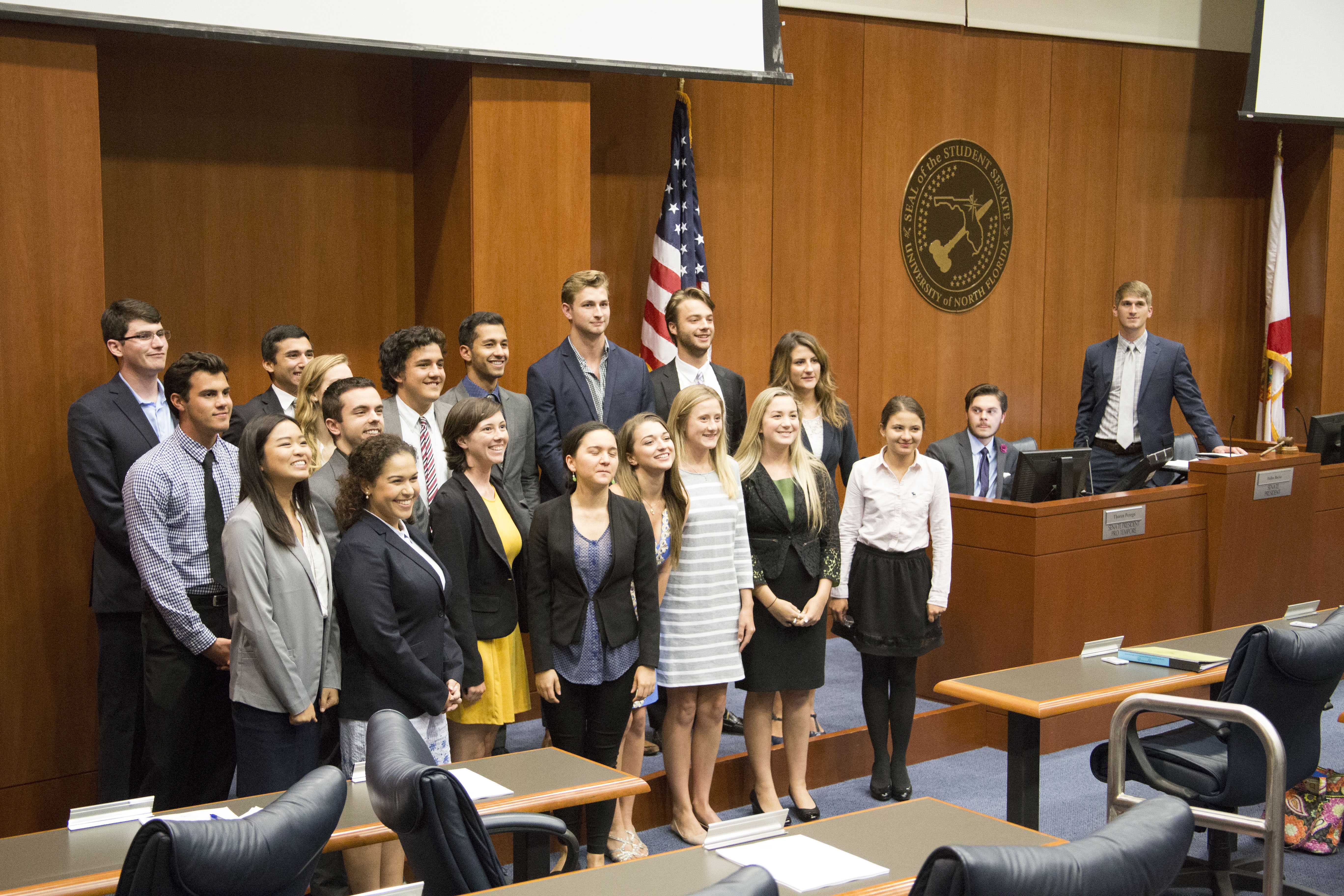 The SG Senate approved legislation on Monday that validated the recent election, which approved the induction of 20 new senate members.
The approval also validated the election of President-elect Samantha Mims and the appointment of Vice President-elect Cole Poppell, though they will not be sworn in until next week.
Before the Monday meeting kicked off, Mims addressed the senators-elect, who were waiting patiently at the back of the senate chambers.
"You guys are about to be a part of something really special. I hope you'll enjoy it as much as I did," Mims said.
Senate President Dallas Burke also addressed the incoming senators, discussing things he had learned during his term. He told senators not to be afraid to fail or make mistakes, although Burke had seen a lot of senators resign. He hoped all of the hard work the new senators completed to get where they are would not go to waste.
Additionally, the Senate passed two special requests bills worth almost $200,000.
The first is a renovation project with a price tag of almost $113,000, which represents a 43 percent decrease in price from its original quote. The project plans to replace areas of the student lounge area in the Starbucks on campus. It includes the replacement of the runner table at the window in the lounge, along with new seating areas and a new ergonomic couch.
The other request would introduce a new data management system mainly to help clubs on campus with the burden of paperwork. The $70,000 system would streamline searching for and organizing club documents, and move the tedious processing of paperwork to a digital database. It will also allow clubs to gather data about events they put on.
__
For more information or news tips, or if you see an error in this story or have any compliments or concerns, contact [email protected].