Moving past MovieFest: UNF students head to Terminus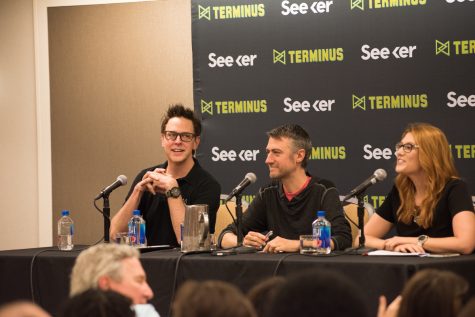 Five UNF students will compete in the world's largest student film festival this week.
Connor Dolby, James Donlon, Lee Giat and Levi Jawara all participated in this year's Campus MovieFest in March. Out of the 16 films that were screened by Campus MovieFest, Dolby's Luminous, Donlon's Cake, Giat's Maverick and Jawara's College. were the best, and won several awards.
They will now move on to the next level and compete nationally against 50 other universities at Terminus, where they hope to impress the judges. A fifth film, PYR by Yohana Tesfazgi, will also screen at Terminus, but will not be in the running for the same awards as the other four films since it was a staff pick.
The movie posters for Luminous and Maverick are also among the 30 finalists in the Adobe Picture This contest. The winner will be announce during the conference on June 23.
The four day conference will occur from June 22 to June 25 in Atlanta. The event will not only screen films from different universities, but also include special presentations from speakers and organizations. Last year, the conference featured around 80 speakers and 57 companies and organizations.
According to the Terminus website, "Our event hopes to bring filmmakers, video game developers, creators and fans of all types together for an event that is not only fun – but meaningful to their development as professionals and as storytellers."