UNF Music Students Czech-ing Out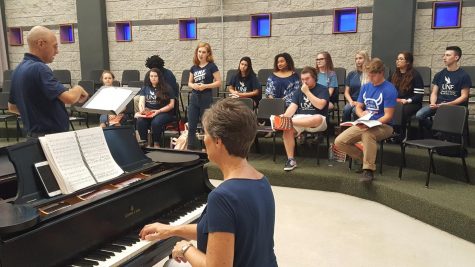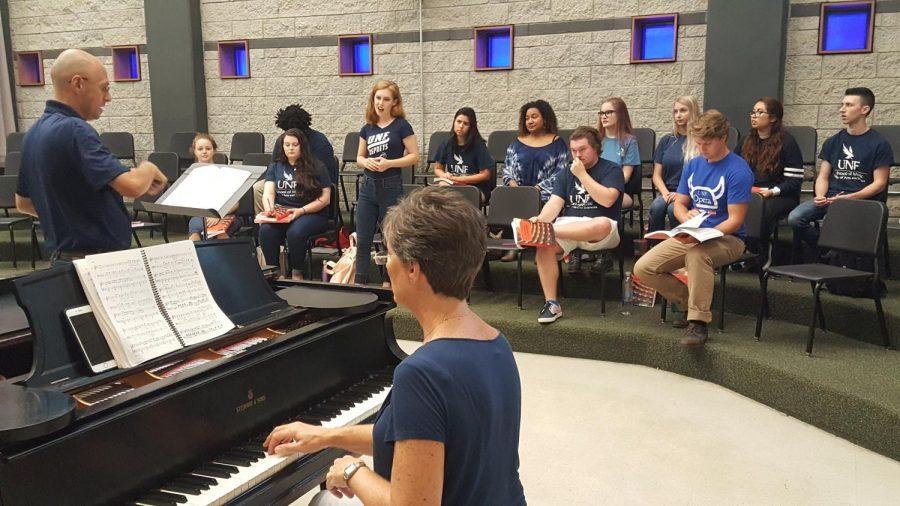 In the small town of Teplice, students walk the path previous musicians and composers like Beethoven walked. This group of 14 vocal performance students will perform Italian operas in professional theatres throughout the Czech Republic through the UNF Opera Study Abroad in Europe program.
"It's an entire month of singing," Director of UNF Opera Krzysztof Biernacki said. "It is the best month ever."
Students left for the Czech Republic on July 1. They will rehearse until July 19 when they start to perform at different venues.
The students will perform Gioachino Rosini's "Barber of Seville" and Giacomo Puccini's "La Boheme." The two operas are complete opposites. "Barber of Seville" is a fast-paced comedy that made the students dance in their chairs as they sang. In "La Boheme," people die. However, the opera has that unique, beautiful style that made the students make big dramatic gestures while singing. According to Biernacki, Puccini's style is like "nobody out there, and it will stay with you during your lifetime."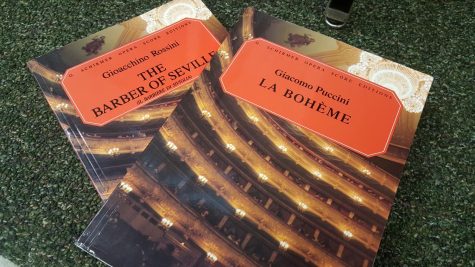 The program is a collaboration with the University of British Columbia in Vancouver, Canada, so UNF students will be rehearsing and performing the opera with another group of students. The number of roles in each opera are split in half for each school to give out.
All students will perform each opera four times. They will perform at four professional theaters including the Prague Municipal Concert House or Smetana Hall, which according to Biernacki is "the most prestigious venue in Prague."
The opera will be accompanied by the North Czech Philharmonic Orchestra and conducted by Maestro Norbert Baxa. Biernacki will be the stage director for "La Boheme," but Director of Pilzen Opera Martin Otava will direct "Barber of Seville."
When they are not rehearsing, students will participate in voice master classes, individual voice lessons, diction classes and even get to attend live opera performances if the schedule allows. Students will also have the opportunity to perform additional concerts of opera arias and ensembles accompanied by the North Czech Philharmonic Orchestra.
Of course, students will also get to go sightseeing through Vienna, Prague and Dresden. They will be staying in Teplice, a spa town where famous musicians and composers like Beethoven have visited.
"It is the perfect environment to transform them from young students to young professional opera singers," Biernacki said.
Biernacki started the UNF Study Abroad in Europe program in 2010 in collaboration with the European Music Academy and the North Czech Philharmonic Orchestra in hopes of giving students the opportunity to perform abroad with professionals.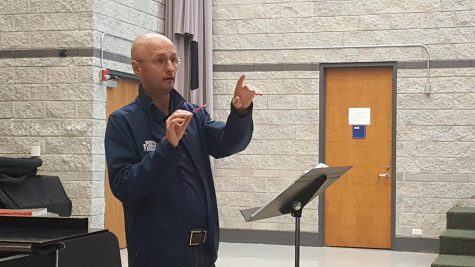 "Summer programs are so hard to find," said Keith Smith, one of the 14 students going to the Czech Republic. "It is a unique opportunity to be able to perform with master students."
Adina Pavlesich has gone to the Czech Republic through the program twice. She is now the graduate teaching assistant who helps this year's group of students prepare for their performances overseas.
"It is opera boot camp overseas," Pavlesich said. "It's intense, but it's what we love."
For some students, it will be their first professional opera with an orchestra. Other students are returning to the program, but they are all looking forward to making new memories and are excited to be performing overseas.
—
For more information or news tips, or if you see an error in this story or have any compliments or concerns, contact [email protected].