Diversity at UNF: How the numbers have changed over the years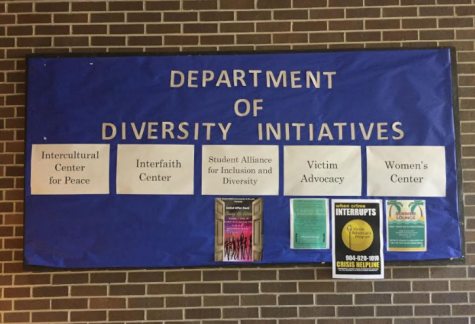 President John Delaney sat down with Spinnaker to talk about diversity at UNF and some of the improvements that happened during his time at the university.
"When I got here, we were roughly 12 percent minority, and we are now about 26 percent," Delaney said .
In the fall of 2016, 67 percent of registered students were white, this is a giant change from 1999 when almost 80 percent of students registered as white.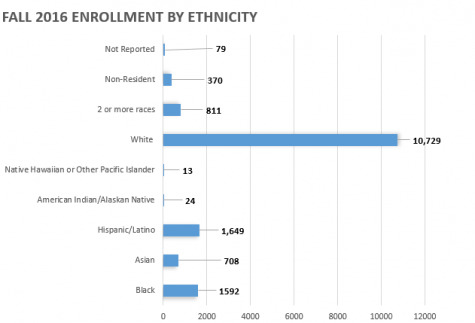 "The percentage of white students at UNF is reflective of Jacksonville," said Associate Professor of Sociology Dr. JeffriAnne Wilder in a previous Spinnaker interview. "Rates of minority students are on par with nationwide trends."
Several diversity campaigns have been made on campus to not only attract more diverse students, but to also maintain those students on campus. The Commission on Diversity and Inclusion (CODI) was started by Delaney. On the website, it states that they make sure UNF is "a place where different cultures and perspectives are welcomed, appreciated and incorporated into the fabric of university life."
The university offers a variety of clubs and has a lot of resources to make minority students feel more included on camps like the Department of Diversity Initiatives and the Intercultural Center for Peace.
"I think there's a club for everyone and I like how you can always create more clubs. I think they do a good job of getting everyone involved," Natalie Musso said, an international business freshman.
Junior Kayla LaTour, an International Studies major, thinks that UNF still has a way to go.
"I do think that [UNF] has some diversity but I wouldn't necessarily call it completely diverse," said LaTour. "I feel like representatives from UNF should visit more high schools to show students the college. The only reason I knew so much about the school was because my sister went there, and by doing that I feel like we could get a more diverse student population."
Delaney explained that he is happy with the increasing number of minority students, staff members and deans, but he would like to see more improvement on the faculty level.
"We've done a great job on diversity among our students, a great job among our staff, a great job on the dean level, but we're not good at the faculty level," Delaney said.
According to Delaney, faculty are hired through the college directly and Delaney has no say in it. As of the Fall of 2016, 76.7 percent of faculty are white. This is a slight increase versus the fall of 2012, where 75 percent of faculty were reported as white.
"There's always room for more improvement, but I think we've come a long way," Musso said.
—
For more information or news tips, or if you see an error in this story or have any compliments or concerns, contact [email protected].