Bringing you up to speed: UNFPD talks speed traps on campus
Red and blue flashing lights—the last thing you want to see when you are trying to get to class on time. For the majority of campus, the speed limit is 30 mph, but there are a few spots where the speed drops to 20 mph or even 15 mph.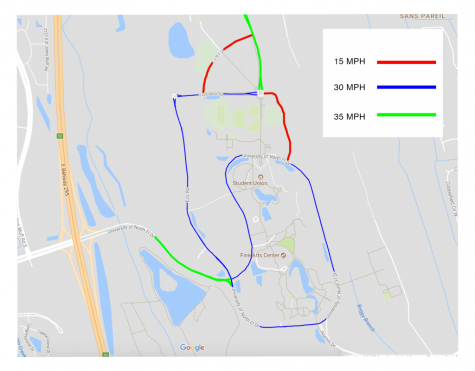 First, get to campus because many people don't realize the speed decreases from 35 mph to 30 mph. Students should also be cautious when driving to Lot 18 and to the Fountains. The road to Lot 18 by the Arena is 15 mph, and the road to the Fountains is 20 mph.
Police officers have two ways to check if someone is speeding on campus. They have radars in their cars that can determine a person's speed. However, it cannot pinpoint which specific car is speeding when multiple cars pass by at the same time.
They can also use laser guns that track the speed of the car the officer had pinpointed with the laser. This provides specific results that make it hard for you to talk your way out of a ticket.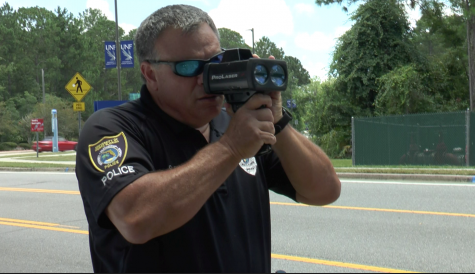 UNFPD does not have to meet a specific quota for speeding tickets, and their main goal is to have a presence on campus and to be seen. However, this does not stop them from pulling people over.
"We don't want people driving through here like maniacs," Sgt. Kathleen Halstead said.
A police officer who is in charge of monitoring the speed limit may write anywhere from 75 to 100 tickets in a month. The majority of these stops are not even students, but people just driving by to cut traffic on the highway.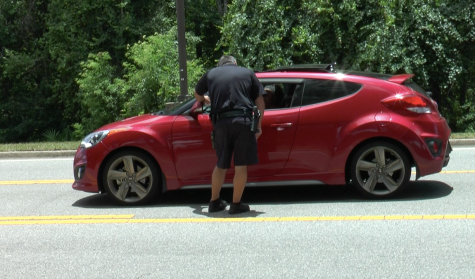 Officers will usually pull someone over if they are going 5 mph over the speed limit. However, it is up to the officer's discretion whether or not you will get pulled over, or if you will receive a warning or a ticket.
"We aren't sticklers,"  Halstead said. "We understand it's student's first time away from home, or driving without mom or dad."
If an officer does pull you over, pull off the road completely for your safety and the officer's safety as well. The officer will then ask you some questions, run your tag in a system to make sure your driver's license is good, and then either give you a warning or a ticket.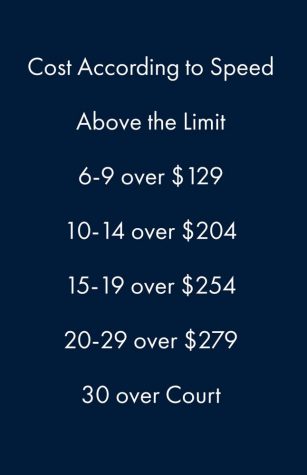 Most of the tickets are warnings, but it is up to the officer's discretion whether or not to hand you a citation that may end up being very costly. Depending on how fast you are going, the cost of a citation will vary.
"Drive carefully because we don't want you to get hurt, and we don't want you hurting anybody else. We are here to take care of everybody, " UNFPD officer Robert Phelps said.
__
For more information or news tips, or if you see an error in this story or have any compliments or concerns, contact [email protected].