New scoreboards to be installed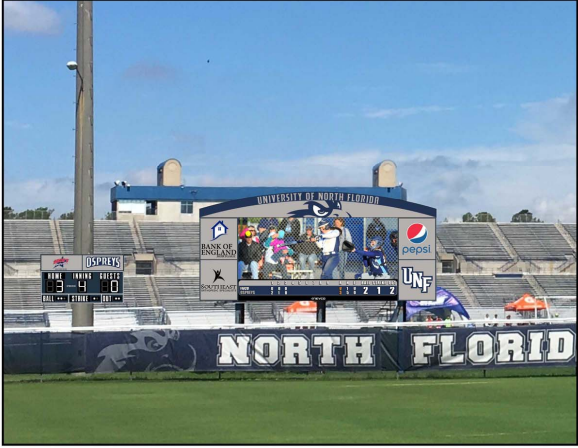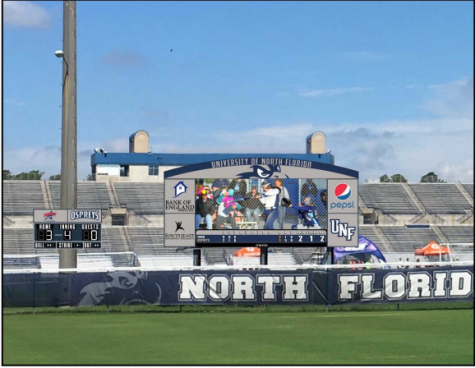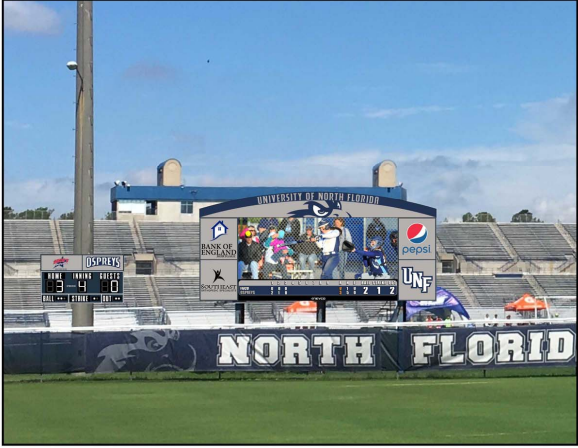 UNF's Dusty Rhodes Field at Harmon Stadium and the UNF Softball Complex are getting video boards and LED scoreboards after partnering with Nevco.
To help better the fans experience and hopefully draw a larger audience, like the first video board did in the UNF Arena, the plan to get video boards and LED scoreboards is now becoming a reality.
"[To have video boards and LED scoreboards] has been in my long range plan. I just didn't broadcast it to everyone," said UNF Athletic Director Lee Moon.
Another factor that played in the decision was ASUN Baseball Championship, which will take place in May at UNF.
"With UNF set to host the ASUN Baseball Championship in May, these additions provide us the opportunity to make the conference tournament an even more memorable event," said Moon.
The new boards will not only have high definition-like screens, but also have capability for video replays and offer real time stats with a full scoreboard.
Together the boards will cost approximately $300,000 dollars, according to Moon, and student fees will not be paying for any of it.
"The money did not come out of student fees," said Moon. "All the money came from marketing funds and donations."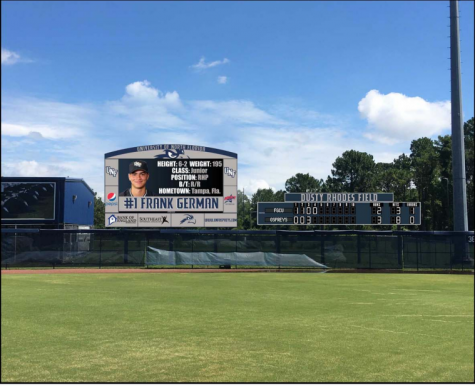 According to Moon, the boards will be delivered sometime during the week of Aug. 28. Each board will take 60 days to be installed. Moon aims to have the boards up by Sept. 10, to be ready to use for the Ospreys 2018 season.
Marketing funds is the money that the program makes through advertising.
According to Moon's plan, the boards will be paid off in two years, and he also hopes to eventually get a video board and LED scoreboards in Hodges Stadium.
The dimensions for the baseball video board will be 11.47 feet high by 22.02 feet wide. The LED Scoreboard will be 36 feet wide and 5 feet high.
The dimensions for the softball video board dimensions is 9.89 feet high by 18.87 feet wide. The LED scoreboard dimensions are 10 feet wide by 4 feet high.
__
For more information or news tips, or if you see an error in this story or have any compliments or concerns, contact [email protected].