What to watch now that Game of Thrones is over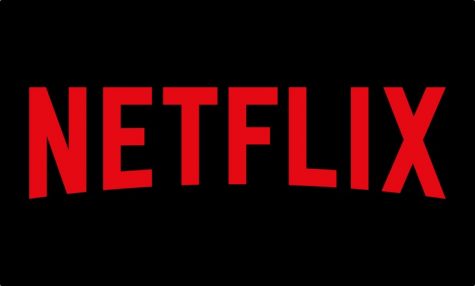 The high death count in Game of Thrones is never in question, but the end of the season doesn't have to mean the death of your binge-watching streak. Just in time to get you out of your post-GOT-blues, Netflix is again coming in clutch with its new September releases… and there's a little something for everybody.
In honor of the season seven finale, here are seven series on Netflix with upcoming releases to watch:
Narcos
Current Netflix Seasons: 2
Season 3 Release: September 1
Still interested in kings and the struggle for power and control? Try drug kingpins. "Narcos" is a Netflix original series that captures the events that took place in Columbia from the 1970s to the 1990s during the war against drugs.

Primarily focusing on cocaine and revenge, "Narcos" is narrated by Drug Enforcement Agency agent Steve Murphy and follows Pablo Escobar, a "narcoterrorist." The series highlights the battles that ensue between the cartel, law enforcement and civilians who get drawn into the drug trade. If you're craving a crime drama to add to your list, you won't want to pass this one up.
The Blacklist
Current Netflix Seasons: 3
Season 4 Release: September 7
Speaking of legal and political struggles, who would be crazy enough to not only get themselves on the FBI's "most wanted" list, but to then intentionally turn themselves in after years of successful elusion? Former Naval officer Raymond "Red" Reddington, it would seem. One condition: he'll only offer his help if FBI rookie Liz Keen is the one to work with him.
"The Blacklist" is a series that will seize your attention and make you ask questions about Red's motives from the get-go, and then keep you coming back for more. Red and Liz collaborate to profile, track and take down numerous criminals and terrorists… even those thought to be long dead.
Current Netflix Seasons: 6
Season 7 Release: September 8
Like Game of Thrones, "The Walking Dead" is a series that has kept America continually enthralled. Originally a comic book by Robert Kirkman, the series follows sheriff Rick Grimes, a man rooted in his morals and yet relatably flawed. Having woken up from a coma in an empty hospital, he finds the world to be infested by "walkers," or zombies.
"The Walking Dead" follows his journey to adapt and survive in an apocalyptic wasteland as he teams up with fellow survivors of the epidemic. By 2015, this series was rated the top series among viewers between the ages of 18 and 49.
BoJack Horseman
Current Netflix Seasons: 3
Season 4 Release: September 8
Okay, so maybe you're in need of something a little more comical. For enthusiasts of animated adult humor, "BoJack Horseman" has got you covered. BoJack is a former celebrity horse actor who, with the help of his cat ex-girlfriend and various other humanoid friends, is working to make a comeback after his problems with alcoholism and fall from acclaim.
This is Netflix's first original animated series, and they definitely weren't "Horsin' Around" when they made it. Don't hate me- I promise they made that pun first. Either way, this show is the kind of ridiculous relief you've been waiting for.
Portlandia
Current Netflix Seasons: 6
Season 7 Release: September 9
Poking mild fun at the outlandish stereotypes of Portland, Oregon, "Portlandia" is a series of comedy sketches that is centered around characters living in Portland, some of which are even based off of real people that cast and crew members have known. The series stars its own creators, namely Carrie Brownstein and former SNL member Fred Armisen.
Those connections certainly came in handy as at least nine current and former SNL performers had appeared on the show by the time the fourth season rolled around. "Portlandia" was even the recipient of a Peabody Award in 2012.
Offspring
Current Netflix Seasons: 6
Season 7 Release: September 13
This quirky Australian series is centered around Nina Proudman, an obstetrician searching for love as she deals with a notoriously zany family, as well as a roommate with a certain secret. Voice-overs of her thoughts narrate the story from time to time and will leave you chuckling at her occasional bouts of self-doubt and relatable awkwardness.
If you're looking for something a little more easy-going and related to modern life, "Offspring" is your perfect series for a popcorn-and-Netflix night. Insert drama and comical flashbacks here.
Gotham
Current Netflix Seasons: 2
Season 3 Release: September 21
For lovers of comic books, and the world of DC Comics in particular, "Gotham" is a natural go-to series. Taking place after the death of Bruce Wayne's parents (but before his rise to Batman), "Gotham" chronicles a young James Gordon's law enforcement career prior to his becoming the "Commissioner Gordon" he is most widely known as in the world of Batman.
The series also features origin stories to such familiar villains as Catwoman, Scarecrow,  Ra's al Ghul and more. In 2014, "Gotham" took home the award for "Most Exciting New Series" by the Critic's Choice Television Awards. If you're interested in the unrelenting search for justice among corruption, this show is for you.
—
For more information or news tips, or if you see an error in this story or have any compliments or concerns, contact [email protected].