Blaze Pizza: Cheap, delicious, and faster than finding parking at UNF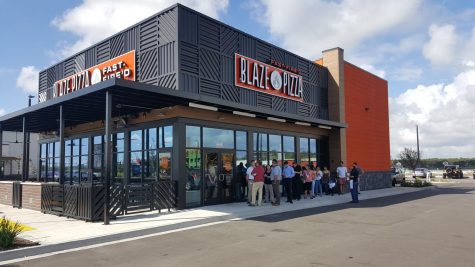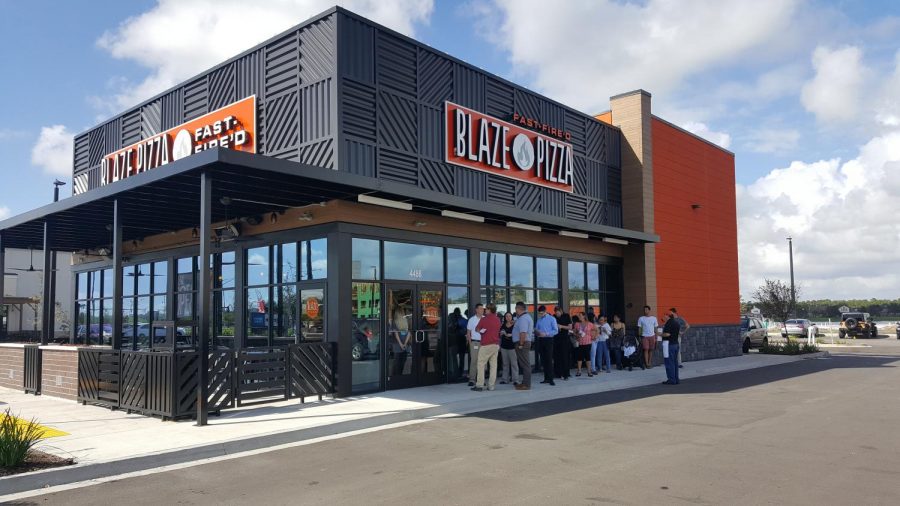 Watch out UNF– There's a new pizza joint in town.  Blaze Pizza at the Town Center is finally open.
Blaze Pizza offers more than just your typical cheese and pepperoni. They have eight signature pizzas on their menu but, you can also build your own pizza with as many toppings, cheese and sauce that you want. The best part is that it only takes 3 minutes to bake each pizza in a fire-grilled oven.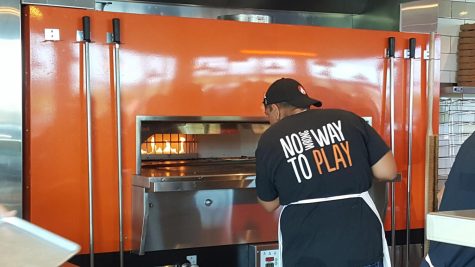 Blaze Pizza is very similar to their across rival pizza joint, Pieology. Customers walk up to a glass pane, where an employee asks you for your name and what kind of dough you would like.
You have three dough options. The original is similar to a New York style, thin crust. There is a high-rise dough that is a thicker version of the original. There is also a wheat-based flour gluten-free crust available for those who are gluten sensitive.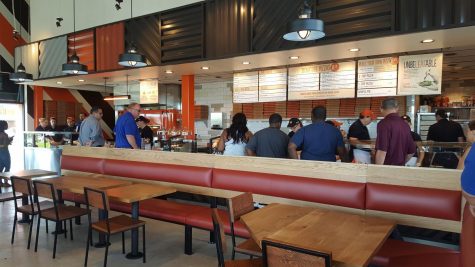 Customers then go down the line to choose your very own awesome sauce from traditional red sauce or garlic pesto sauce to an exciting spicy red sauce or white cream sauce. For all you cheese-lovers, you can choose from seven (really six) different cheeses: goat, gorgonzola, shredded mozzarella, ovalini mozzarella, parmesan, ricotta and even vegan cheese.
Then, you move to the best part: Toppings. For meats, your options are bacon, chicken, sausage, meatballs, salami, pepperoni and ham. You also have several veggie options that include peppers, onions, olives, and more. Yes, they also have pineapple as an option if you decide to ruin your pizza.
Apart from pizza, Blaze Pizza has simple salads available for customers including a kale and quinoa salad with a citrus vinaigrette and dried cranberries. There are also some dessert options that include a delicious s'more pie that when you take a bite, it literally leaves a trail of marshmallow hanging off the pie.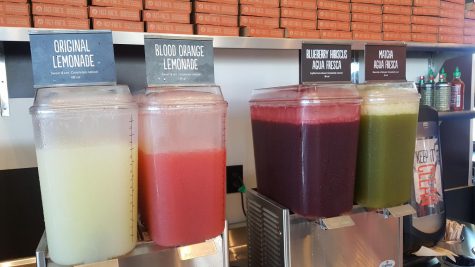 Blaze Pizza also offers more than just your regular Coke products. They have a mango and strawberry agua fresca, and a blood orange lemonade that is just to die for. The blood orange lemonade tastes sweet with a hint of tartness at the end, and it's so addicting that you are going to want to buy gallons of it.
Blaze Pizza provides customers with the ability to create their favorite pizzas for cheap, which is great for us college students. The employees were friendly, and it took more time for me to find parking at UNF than to get my pizza, so stop on by and #BlazeIt.