UNF alum opens up about joining the Peace Corps
Daniel Woodhouse, a founder of the Kappa Gamma Chapter of Theta Chi, graduated from UNF last year. In June 2017 he joined the Peace Corps and by September he was sent overseas. Today he teaches English to high school students at a vocational school in Antsirabe, the third largest city on the island of Madagascar.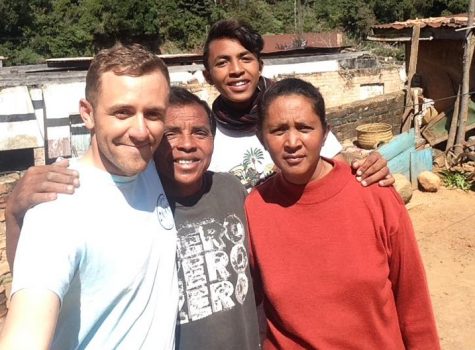 Spinnaker talked to Woodhouse over Skype to find out more about working on the other side of the world.
Spinnaker: What is it that you do with the Peace Corps?
Woodhouse: "I am in the Education Branch of the Peace Corps. My primary project is to teach technical English to high school students. Anything else I want to do is considered a secondary project. I also volunteer at a local Norwegian Missionary center where I teach English. I also have another project I am currently working on [which is] to help other teachers at my school learn English as well. I work in the fourth poorest country in the world. There's not a lot of opportunity, but there's a lot of potential. A lot of [my students] are very smart and very motivated. I love hearing their stories."
Spinnaker: How did you get involved in the Peace Corps?
Woodhouse: "Initially when I graduated in 2016, I wanted to join the Navy because I come from a military family. I also had a long history of public service. I sent my resume to Americorps, the Red Cross, and several other organizations. I got accepted into both Americorps and the Peace Corps, but I ultimately decided to do the Peace Corps because I believe in serving my country and I wanted to get away for a little bit longer… I wanted to do something different with my life."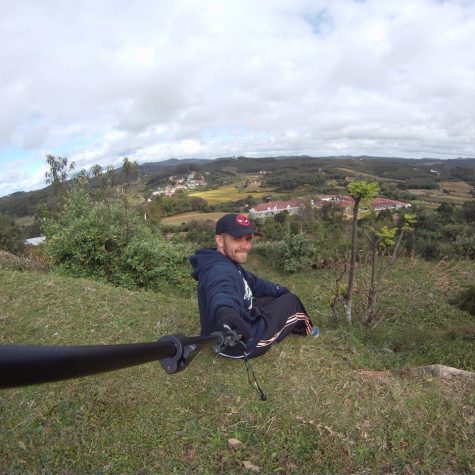 Spinnaker: How did you know that this was something right for you?
Woodhouse: "When you're applying to something like this, you really don't know if it is right for you. The Peace Corps is something where most people getting involved in it are fresh college graduates and don't really know much about the world. Personally, I knew nothing about [Madagascar] before I came here. So for me, it was not so much that I was prepared, it was really that I wanted to challenge myself. I saw an opportunity."
Spinnaker: What are your favorite parts about what you do?
Woodhouse: "The thing I like about teaching the most is the fact that I'm introducing something new into their lives. My favorite part of the day is when I can bring a smile to these kids' faces… I love being able to inspire them and make them laugh."
Spinnaker: What are some challenges that you have face going into the Peace Corps?
Woodhouse: "Once you pass [the interview, the legal clearance and the medical clearance], they're looking for potential and opportunity. That first three months is the Pre-Service Training, and that's the make-or-break period. The most challenging part, really, is adjusting to a new environment. An environment where a lot of times there is no running water, no electricity, and no clean water at times. There [might be] high amounts disease… You have to learn to live with less."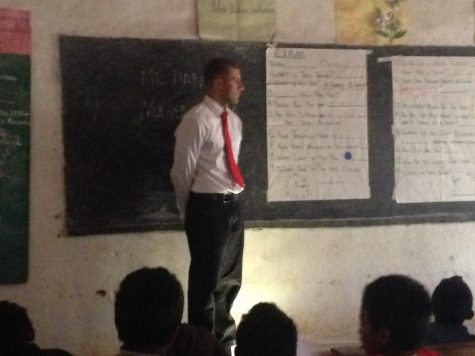 Spinnaker: From the perspective of a former UNF student, what do you think about the fact that UNF now offers a Peace Corps Prep Program?
Woodhouse: "I support any effort that encourages young people like myself to serve their country in some capacity, like the Peace Corps, Americorps, or the Red Cross. I also believe that organizations like the Peace Corps offer a great opportunity for people who are just coming out of college and don't have a lot of direction or don't know what job they want to do. The Peace Corps gives them an opportunity [and can] open a lot of doors for you if you complete the service."
Spinnaker: Do you have any advice for students who might be interested in joining the Peace Corps?
Woodhouse: "Before you do it you need to know that what you're making is a once in a lifetime opportunity, but it's also something that you need to prepare yourself for both mentally and physically. It is like joining the military because, not only are you taking on a great humanitarian responsibility, but you are representing the United States of America. Whether you know it or not, your actions do have significant consequences. If you are interested, do your research and talk to former volunteers. The Peace Corps is one of those opportunities that if you're looking to do something great, not just for yourself but for your country, I'd say you should really look into it."
The UNF Peace Corps Prep Program was offered for the first time at UNF this fall semester. Interested students may contact Dr. Tim Robinson, the Peace Corps Prep advisor.
__
For more information or news tips, or if you see an error in this story or have any compliments or concerns, contact [email protected].