UNF student's younger brother at Parkland shooting
[embedyt] https://www.youtube.com/watch?v=MV40FSMmYTQ[/embedyt]

On Wednesday afternoon, 17 people died when a former student entered Marjory Stoneman Douglas High School and opened fire. Mitchell Gropman never expected this tragedy to happen not only in his hometown, but in the same high school he graduated from.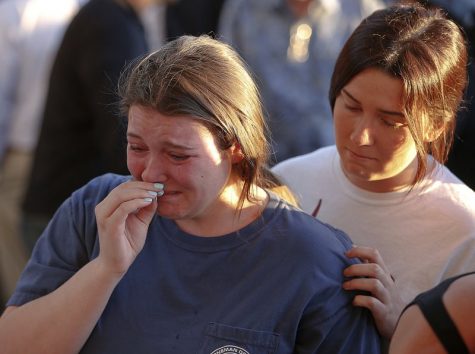 Gropman graduated from Marjory Stoneman Douglas High School in 2014.  Though Gropman has long graduated from high school, his younger brother Ben still attends Douglas High, and was in class when the shooting occurred.
"As soon as I heard there was a shooter on campus, I called him thinking that he was out of school because it was after school got out," Mitchell said.
It took three tries for Mitchell to get in contact with his younger brother. When Ben finally answered, he whispered he was locked in a closet with around 50 other students.  He was stuck in that closet for around three hours before the SWAT team was able to escort them out into safety.
Though this incident occurred hours away, it has affected several students in the UNF community.
"If you're not traumatized by this, it's probably not a good sign," Director of the Counseling Center Andrew King said. "It affects us as human beings."
President John Delaney stated that outside of Duval county most students come from Broward. Gropman has been in close contact with other UNF students from the same area, and from his contacts everybody at least knew someone who was impacted by the shooting.
The Counseling Center is available for all students, and will have open hours to provide support for any student who walks in. Students who can't make it during normal hours can also call the support line at (904) 620-2602.
"If there's a message that I'd like to get out to people, it's just that I think that it's really important to let your loved ones know as much as possible how much you love and care about them because I can't even begin to describe the feeling when I wasn't sure if my brother was safe," Mitchell said. "It was one of the most stressful, fearful moments I've ever had in my entire life."
—
For more information or news tips, or if you see an error in this story or have any compliments or concerns, contact [email protected].