Advisor on Russia policy will talk at UNF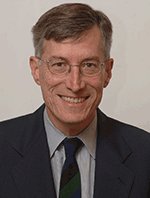 Ambassador Stephen Sestanovich will be coming to UNF tonight as a part of the Distinguished Lecture Series. Sestanovich will be talking to students about Putin's plans and U.S. Foreign Policy.
Sestanovich served as a special advisor to the secretary of state and ambassador at large for the New Independent States. He was responsible for policy toward Russia and the other states of the former Soviet Union.
From 1994 to 1997, he was vice president for Russian and Eurasian affairs at the Carnegie Endowment for International Peace. From 1987 to 1994, he was director of Soviet and East European studies at the Center for Strategic and International Studies. From 1984 to 1987, Ambassador Sestanovich served as senior director for policy development at the National Security Council. He was also a member of the State Department's policy planning staff from 1981 to 1984 and senior legislative assistant to Senator Daniel Patrick Moynihan from 1980 to 1981.
The lecture will be Tuesday, March 6 at 7 p.m. at the Adam W. Herbert University Center. E-tickets are available here.