Finding a late night bite
Late night cravings are often unavoidable. Whether you're pulling an all-nighter and need some study fuel, have a case of the munchies or are just looking for more than stale potato chips past 10 p.m., here are some options to keep your stomach from growling into the night.
Shack Maui
One of Jax Beach's worst-kept secrets, Shack Maui is the stuff of late night foodies' dreams, if those dreams were smothered in delicious shack sauce.
Founded in 2015 by two former UNF students, Shack Maui knows the college student schedule, mindset, and appetite, and caters accordingly.
Open every day but Tuesday from 4:00 p.m.-3:00 a.m., Shack Maui takes standard burgers, quesadillas and bar food, throws a bit of Colombian flare in and creates meals that satisfy late night cravings. Just be careful once you've had a taste, Shack Maui might generate some unintended future cravings too.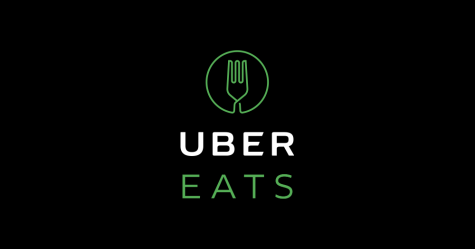 Uber Eats
No one wants to leave the comfort of their dorm room to acquire sustenance. Uber Eats solves this immense complication by providing delivery from restaurants near you.
Depending on your location, your selection of eateries will vary, but you can always expect an assortment of fast-food and pizza options. What really distinguishes Uber Eats is the availability of late night choices at your disposal.
You're almost guaranteed to find at least one McDonald's delivering near campus, but the true draw comes from the $4.99 flat delivery fee for places like Applebee's, TGI Friday's, and the aforementioned Shack Maui.
If you're without regular transport off-campus or just want to eat in your pajamas, Uber Eats is an invaluable tool to curb your deep night desires.
The best of the worst
It's 4 a.m. and the normal standards by which you judge dining establishments have been brushed aside in favor of whatever happens to be open. There are two late night restaurant chains I recommend above all others in Jacksonville: Steak 'n Shake and Denny's.
Nothing says shady like your waiter being arrested in the middle of your service (This actually happened at a Jacksonville Steak 'n Shake I was dining at). Did this deter my appetite? Absolutely not.
You can't expect much from a chain whose meals rarely exceed $4 each. Steak 'n Shake is a magical land where your wallet can breathe, your diet can forget it ever existed and the restaurant staff is all aged 20 years younger than they actually are.
While the fries are lackluster at best, Steak 'n Shake's burgers and chicken fingers deserve your attention for the price.
On the other hand, Denny's serves the best $2 quesadilla I've ever had. But this diner chain is a lot more than just $2 quesadillas and $4 pancakes.
Denny's value menu serves everything from country fried steak and eggs to the subtle but tasty turkey sandwich and your choice of soup.
Arguably less weird than what you might find at a late night Steak 'n shake journey, Denny's offers plenty of stellar people watching to accompany your grub as well.
Oh, and sometimes at the location on Beach Blvd., they'll let you share the $4 all you can eat pancakes when the special is active. Just make sure you're nice to your wait staff.