The nature of hate crimes on college campuses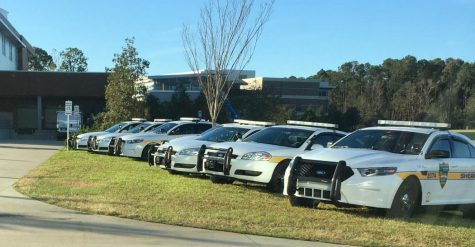 Whether it be driven religiously, racially or for other reasons, UNF students have continually organized and unified in order to voice their fear and opposition to discrimination, particularly in response to the Zack Morse and Ken Parker controversies of last Fall semester.
While it's easy to think of college campuses as more inclusive spaces prone to diversity and acceptance, it's important to remember that bias is never isolated, and specific communities are not exempt from experiencing hate crimes due to the presence of any particular demographic.
According to the most recently released statistics report by the Federal Bureau of Investigation, there was an overall increase in hate crimes across the United States by 5 percent in 2016. The FBI also reports 9.9 percent of hate crimes occur at schools or on college campuses, meaning that campus-occurring hate crimes have increased by approximately 1.6 percent since 2015.
Of the current 9.9 percent, the motivation behind the campus hate crimes are broken down as follows:
Religious Bias: 12.6 percent
Sexual-Orientation Bias: 8.3 percent
Racial Bias: 9.4 percent
Disability Bias: 10 percent
Gender Bias: 6.5 percent
Gender Identity Bias: 5.6 percent
Multiple Biases Involved: 9 incidents total
The most common hate crimes reportedly involve personal crimes against individuals, where the perpetrators usually rely on tactics of intimidation or simple assault.
So what kind of hate crime history has UNF seen?
Most recently, on Feb. 28, a swastika was found drawn on a bathroom stall in Bldg. 45. Previously, another swastika had been found on Nov. 21, 2017, in a bathroom stall in the Osprey Fountains.
In their most recent annual statistics report, the University of North Florida Police Department reported the occurrence of one reported hate crime on campus in 2014. This was reportedly committed over a student's gender identity. The report also states another hate crime took place in a UNF residential facility in 2016 regarding a student's sexual identity.
No hate crimes were reported to UNFPD in 2015.
In some instances, it can be difficult to know for sure whether the numbers accurately reflect the reality of the situation, as not every victim of a crime, reports to officials. For this reason, it is important to reach out if you ever witness a crime or are personally victimized.
If you would like further information or need to report a crime, please contact UNFPD at (904) 620-2800.
—
For more information or news tips, or if you see an error in this story or have any compliments or concerns, contact [email protected].