OPINION: The White House has failed transgender citizens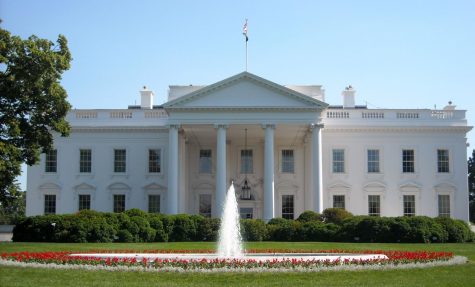 I stand with trans people of America in anger and refusal to accept the injustice of the new ban on transgender military personnel.
The White House announced new orders to formally ban transgender people from serving in the military. This change will stop new trans people from joining if they are in transition, or suffer distress from not transitioning. A trans person can join if they have not transitioned, do not plan to transition while enlisted, and have not been diagnosed with dysphoria. The ban will not apply to current trans men and women in the military.
It wasn't long ago that gay and lesbian citizens were dismissed from service if their sexuality was discovered and there was a time when black citizens and women couldn't serve either. Banning citizens from the military reduces our government to elitists and elitist enablers. Refusing citizens the ability to serve our nation in the military reduces their citizenship.
This new policy shows that our president has no respect for his citizens and is welcoming segregation and supremacy back into the hearts and minds of the military. It shows that the president is ashamed of our transgender citizens.
Right now there is nothing in the constitution that insists that all capable and able-bodied people have the right to enlist in the military. This should be a right. If the military accepts all qualified people then we are one step closer to equality in our nation. Serving side-by-side is an image of unity to all citizens. Denying Americans the right to serve their country may not be unconstitutional, but it is un-American.
Trans people are just as much citizens as anyone else and they deserve to be able to serve our nation. It is an honor to be in the military and give their skills to the armed forces. All qualified people have something to offer and the government is cutting out a small population that just want to give.This ban is unjust in denying and depriving people of this privilege.
No citizen should be cut off from their ability to serve our nation. There is no reason to exclude our trans brothers and sisters, neighbors, fathers, mothers, daughter, teachers and friends. There is nothing they should be banned from that cisgendered people can do.
—
For more information or news tips, or if you see an error in this story or have any compliments or concerns, contact [email protected].