Test your knowledge with Boathouse trivia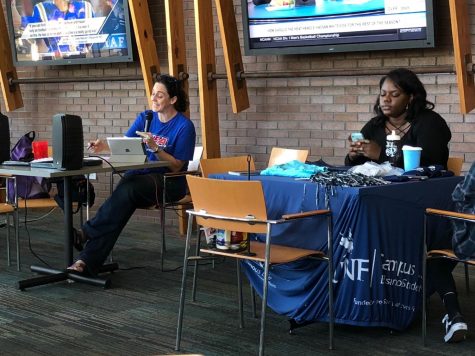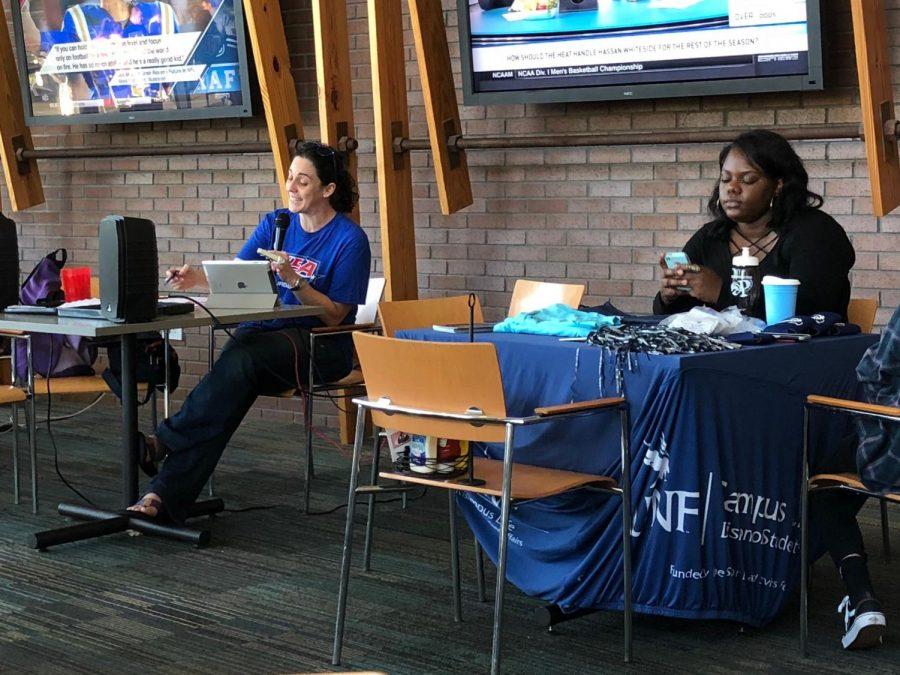 Every Monday, through the combined efforts of Chartwells and UNF Campus Life, a trivia game is held at the Boathouse where students can win prizes.
The questions covered topics like music, movies, science, countries and even royalty. The atmosphere was energetic and welcoming to any students who wanted to join, and the host allowed students to pick the music.
The game consists of six rounds of three questions each and every question is assigned its own point value. However, just because one of the questions is valued at three points, does not mean you have to wager that much. You can wager one, two, or three points.
For each question one answer is permitted per team. The answer is written on a piece paper and given to the game host. Once all the answers have been submitted, the correct answer is announced.
The three teams with the highest scores are able to choose from a variety of prizes, like Dining Dollars, shirts, cups, koozies, drawstring backpacks, and even pom-poms, with the team with the highest score getting the chance to choose first.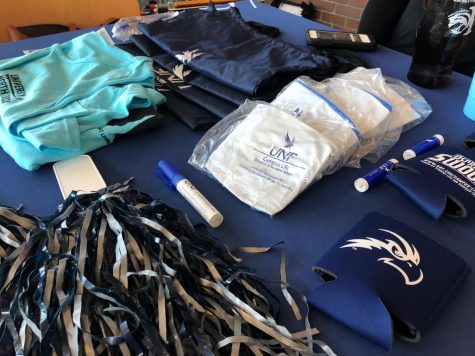 Not only can you have some fun, win prizes and meet new people, but you can also learn some potentially helpful and life-changing information, like the fact that the ears and legs of a hare are longer than those of a rabbit, or that the Gaelic name for Ireland is Éire.
Maybe knowing that Princess Diana's maiden name is Spencer might help get you into that royal shindig…or not.
Still, knowing there is a high-end West Virginia resort called Greenbriar, which contains a secret facility made for the protection of the US Congress in the event of a nuclear war, could be beneficial in a crisis.
Senior public relations major Andrew Baker said him and his friend try to make it to Trivia Night almost every week.
"I like to come hang out and get free prizes," Baker said.
His friend, sophomore exercise science major Teddi Lesoine, said, "It's a lot of fun. Plus you can eat and socialize while you play."
So no matter what your reason, maybe to learn some fun facts that make you sound cool in front of your friends, or just to play a game, eat and socialize, you can stop by any Monday from 6:00 p.m. to 7:00 p.m. at the Boathouse.
__
For more information or news tips, or if you see an error in this story or have any compliments or concerns, contact [email protected].