Tournament for Elias ends in success
Opportunities continue to present themselves here at UNF as a group of sports management students helped organize an event to support a child in need.
The group, from a class taught by Kristi Sweeney, is comprised of six students: Casey Piester, Joel Boysen,  Joshua Yorkers,  Josh Olexa, Matthew Johnston, and Liam McCarthy.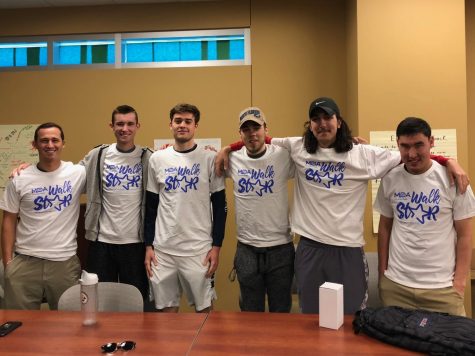 The event, which occurred at the Boathouse on April 19, was a charity gaming tournament with the purpose of raising $2,000 to send a child with Duchenne Muscular Dystrophy to the Muscular Dystrophy Association (MDA) summer camp. This child goes by the name of Elias.
By the end of the tournament, they had raised $240 dollars, in addition to the $1,865 they already had.
Sports management junior, Joshua Yorkers, had anticipated that they would pass their goal of $2,000.  He said that he would like the extra money to go to the MDA, but also towards some video games and hot sauce for Elias.
"We did an online campaign, which worked best for us," said sports management senior Casey Piester. "We raised a lot of the money that way."
The tournament featured Fortnite and Call of Duty World War II, and those entering to play, paid a fee of five dollars, with all proceeds going towards Elias and the MDA. Additionally, there was a raffle that students could enter for five dollars.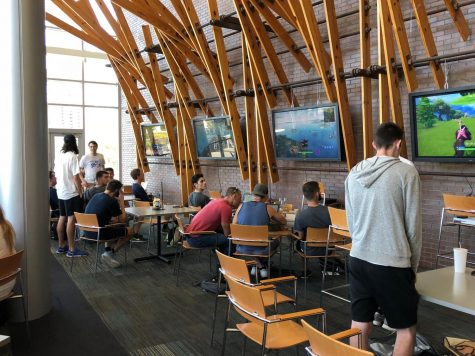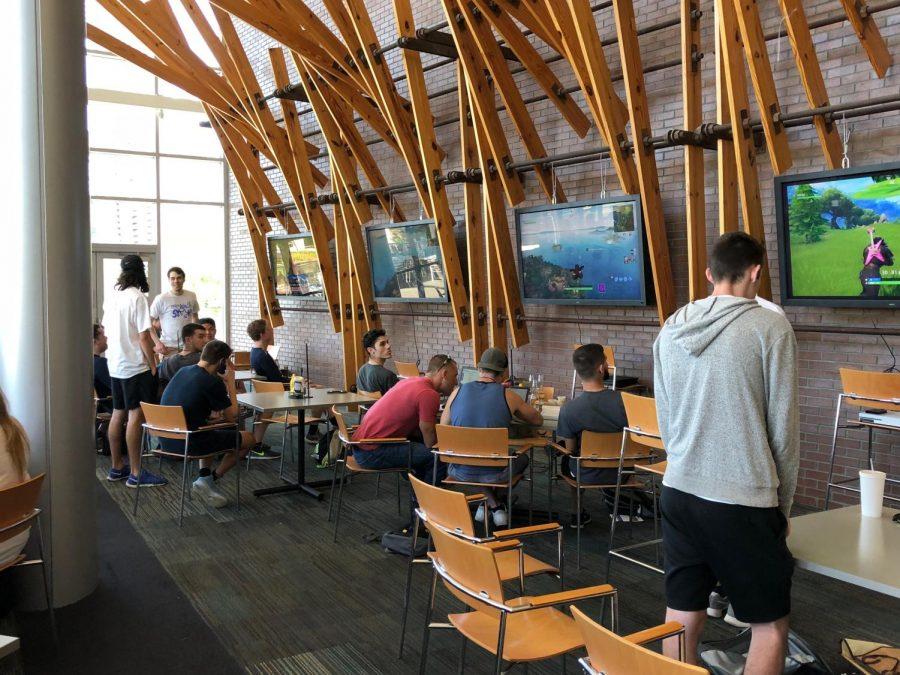 Students who participated in the games or raffle had a chance to win some prizes. The first place winner of the Fortnite competition, as well as the first place winner of the raffle, each received a $50 credit to be used at the UNF bookstore.
Other prizes included five dollar vouchers for the Boathouse and MDA shirts and water bottles.
However, students like sports management junior Joel Boysen did not come for the prizes, but for Elias.
"Any contribution can help change a kids life," said Boysen. "Elias will get to spend time with kids who are similar to him and help him forget about his muscular dystrophy, even if it's just for a little while."
For Boysen, the MDA has a more personal connection, as his grandfather had died from Amyotrophic lateral sclerosis (ALS), and he believes raising awareness about muscular dystrophy is really important.
The group said they hope to continue getting involved and encourage other students to do the same.
—
For more information or news tips, or if you see an error in this story or have any compliments or concerns, contact [email protected].