UNF Faculty Association approves new policies in response to faculty-on-faculty bullying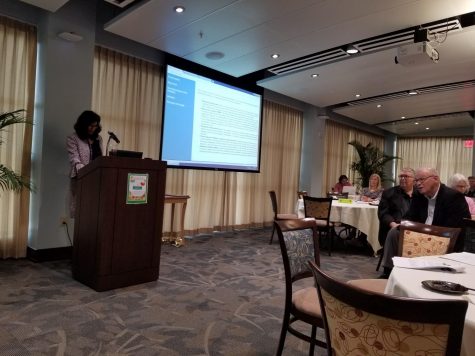 In a UNF Faculty Association meeting held Thursday, May 10, an update to the UNF faculty handbook was made after concerns of faculty-on-faculty bullying came to light.
Since the Faculty Affairs Committee released a bullying survey earlier this year, members of the Faculty Association have tried to create a new addition to the Faculty Handbook that covers faculty misconduct and bullying.
The new additions to the handbook include a definition of the various forms of bullying, an explanation of confidentiality throughout the process and the timeline for handling the allegations.
In particular, the handbook revisions recognize bullying and misconduct as defined as:
Verbal abuse
Malicious criticism or gossip
Unwarranted monitoring
Unwarranted physical contact
Exclusion or isolation in the workplace
Work interference or sabotage
Cyberbullying
Other offensive conduct/behaviors (including nonverbal) which are threatening, humiliating, harassing or intimidating
Members who turned down the proposed policies believed that the handbook additions have no guidelines or a charge. They argued that, without a charge to investigate the situation, there will only be a one-sided view.
On the other hand, members of the committee who agreed with the new policies explained the process for bullying allegations have worked in the past and will continue to be applied. They also explained these additions are simply recommendations for the Provost of Academic Affairs to take into consideration and will not be applied unless approved.
Ultimately, the additions to the handbooks were passed by a 50 to 14 vote that will carry the handbook additions for further approval.
—
For more information or news tips, or if you see an error in this story or have any compliments or concerns, contact [email protected]