'Deadpool 2' suffers from sequelitis
He's the bringer of pain. The distributor of justice. Demolisher of the fourth wall. Deadpool, the world's favorite antihero, is back with all the violence, gore, vulgarity and crude humor one could ask for in an R-rated comic book movie.
Deadpool (Ryan Reynolds), precariously existing while longing for a place to call home, joins the X-Men as a "trainee." Job training doesn't exactly go as planned, and Deadpool finds himself imprisoned with fellow mutants, along with a particular unstable boy (Julian Dennison) whose actions have heavy implications for the future. When a time-traveling tech-savvy cyborg/human hybrid named Cable (Josh Brolin) shows up to put a stop to the boy, Deadpool is faced with an ethical dilemma: let the boy die to save lives in the future, or save him knowing the danger that may lie ahead.
While Deadpool's off-color humor is squarely in place, one can't help but feel that the joke has gone a bit stale. The first Deadpool had the advantage of viewers not knowing entirely what to expect from an adult comic book film. The indelicate comedy, the hero's snarkiness and cynicism, the blatant disregard for the rules—they were all a refreshing play on the standard superhero story. Deadpool 2 is exactly what you'd expect, which turns out to work for and against it. It still has its moments, but many of the film's jokes and mannerisms are easily anticipated, and as a result, some of the magic is lost.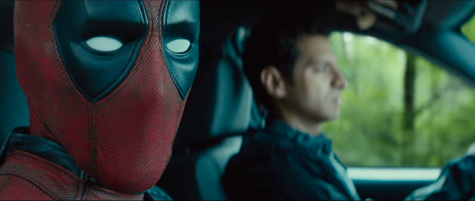 The first film also better handled its various tonal shifts. When Deadpool 2 tries to get serious—whether it be because of pain, loss, hopelessness, etc.—it often feels jammed between gags instead of genuinely flowing over the course of the narrative.
Still, Deadpool 2 is an action movie through and through, and many of its set pieces are well-choreographed and exciting. Director David Leitch, having helmed Atomic Blonde (2017) and co-directed John Wick (2014), certainly added that flair, which unfortunately, illuminated segments of some pretty low-quality CGI. When the action between the humans is smooth and seamless, bad CGI becomes that much more of a letdown, not helping the movie's overall messiness.
Deadpool 2 still hits the right notes occasionally, but it's problematic that a franchise only on its second film already feels so old. On the bright side, Deadpool just gave himself plenty of material and potential for more self-deprecating humor should 20th Century Fox pump out a third installment.
Sails: 2/5
—
For more information or news tips, or if you see an error in this story or have any compliments or concerns, contact [email protected]