UNF Seaside Sculpture Park features new art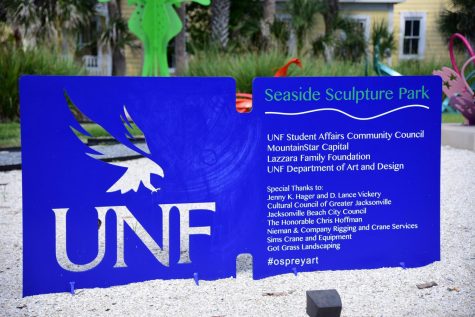 Having originally opened in June 2016, the UNF Seaside Sculpture Park has recently seen the installment of its third round of fresh student art. The new sculptures were installed on Tuesday, July 10 and feature a variety of student talent.
The Sculpture Park is the result of a partnership between a partnership between the University, the Lazzara family, the City of Jacksonville Beach and Mountain Star Capital.
The UNF Seaside Sculpture Park is located at 480 1st St. South in Jacksonville Beach.