How to pass your exams without passing out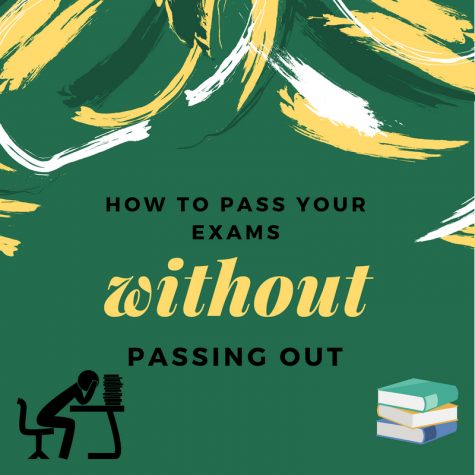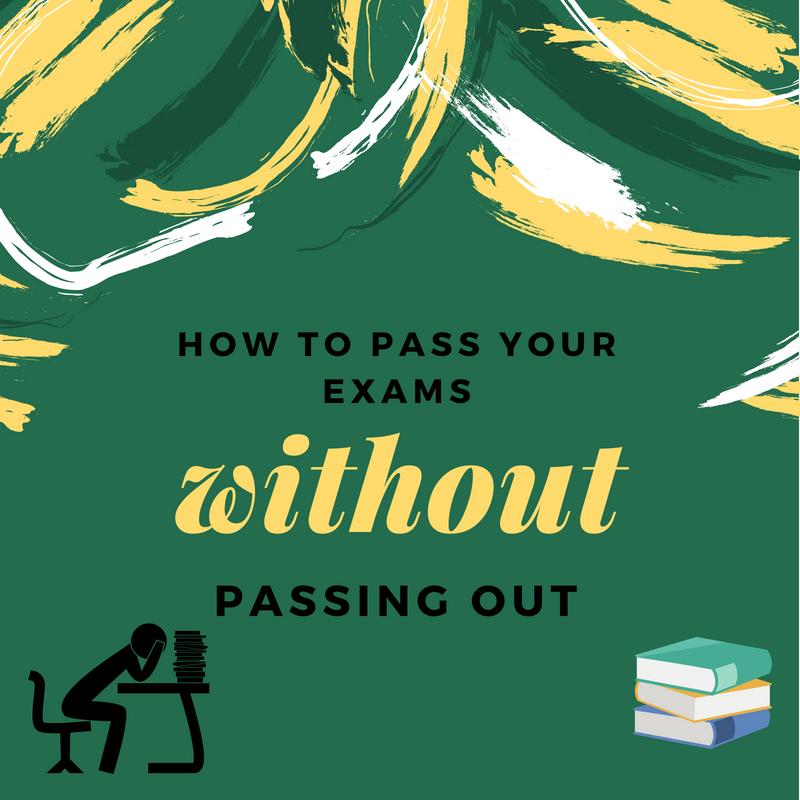 Exam week is a grueling week where students frantically cram all of the information into their heads, hoping to squeak by and pass their classes. To reduce the stress of exam week, Spinnaker has compiled a list of tips on how to pass your exams without passing out.
Tip #1: Don't freak out
One of the most stressful experience for a college student is opening up Canvas and seeing their current grades. It feels like you're in slow motion once the gradebook pops up, try not to be alarmed. You can do the math using the website itself and it will show you what grade you need on your exam in order to pass the class. Instead of falling into a panic attack, take five minutes to breathe and decompress. It'll be hard to think rationally if you're yelling obscenities at your laptop and questioning whether or not you should bother taking the exam. By taking five minutes, you can clear your head and avoid making an irrational decision in the heat of the moment.
Tip #2: Eat and sleep regularly
You may feel that there's no time to sleep or eat because you will lose your concentration while studying. Eating will give you the energy to continue studying, and who can pass up having a Chick-Fil-A when it's only a short walk from the library? For a college student, getting enough sleep is a rarity. Many especially have a hard time going to bed at a reasonable time due to the invention of Netflix. When students get at least seven hours of sleep, they can be ready for the day without having to swig four Red Bulls to keep them awake. With a healthy sleeping and eating habit, students will get the energy they need to study for their exams.
Tip #3: Find a study group
Studying by yourself can be hard because you can just easily leave if you're not feeling it. Instead, talk to some of your classmates and create a study group. Make a group chat so that you all can communicate on where and when to study. With that group, it will motivate you to study and make some new friends in the process. Another benefit of being part of a study group is that other people may understand some of the content that others don't. From my personal experience of being in a study group, I passed my exams and made some friends that I still talk to today.
Tip #4: Make flashcards
One of the best ways to memorize your information for the exams is by using flashcards. By writing directly on the flashcards, you're already learning the information by using active recall, which makes you continuously use your memory throughout studying. Websites like Quizlet can automatically create flashcards for you, just by typing in the information. By using flashcards, you can improve your memory without having to stare at paragraphs of information in your textbook.
These tips, when implemented correctly, will reduce your stress during exam week and help you pass your exams. More often than not, college can be stressful, but if you handle stress the right way you can have a clear mind and be prepared for the next challenge.
—
For more information or news tips, or if you see an error in this story or have any compliments or concerns, contact [email protected]