Coffee: A means of morning survival
Coffee, coffee everywhere but how to make a good cup?
According to USA Today, over 83 percent of Americans start their day with coffee. For many college students who are adjusting to new schedules and demanding coursework, it's used to sustain them through morning lectures and far into the night while trying to master course material. However, $6 cups from the local coffee houses add up quickly and do not fit in most daily college budgets, which brings us to the question: How do you brew the perfect cup at home?
Thanks to ever-advancing technology, there are multiple ways to do just about everything, including making the perfect cup of coffee. I decided to test out some of the most easily accessible brewing methods and put them head-to-head to figure out which fits best into the hustle and bustle of college life.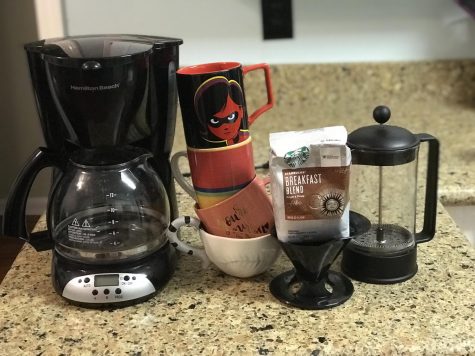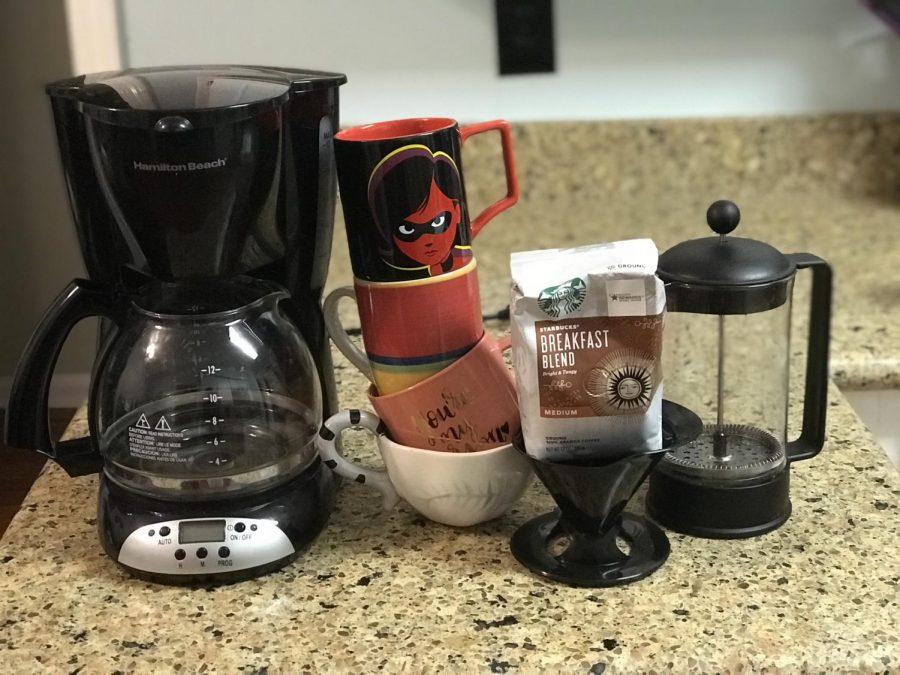 First off, I used the tried-and-true, good ole' traditional coffee pot. The sounds and smells brought back just about every memory of coffee being made at home. The traditional coffee pot is incredibly convenient—you can set it the night before and it will automatically start making for an easy pour as you walk out the door. However, it is best suited to making large quantities of coffee and, unless you are sharing with your roommates, you probably don't need or want to brew 12 cups. Cutting it back can be tricky, and you can easily end up with an overpoweringly strong cup or a cup that leaves you dozing in an early lecture hall.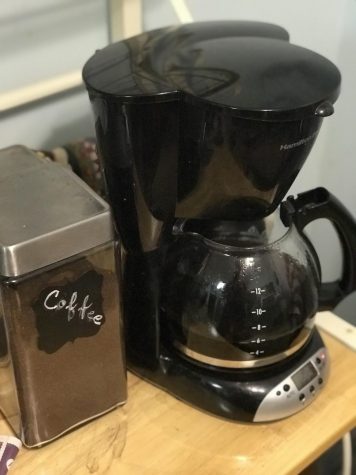 Next up, I tried out the Keurig. The Keurig is perfect if you want a single serving of coffee and you like to try out lots of different flavors without having your pantry filled to the brim with bags of coffee. I did, however, find the serving slightly small for the cups I drink, and the coffee itself seemed watered down. Also, there is no room for customization with strength when it comes to this device unless you purchase and fill a reusable pod. The Keurig itself is also not for those who are trying to minimize their waste, as each pod ends up in a landfill.
With that in mind, I tried the French press next. Although slightly time-consuming, it did produce a more full-bodied cup of coffee and the perfect amount for a single person. It is customizable strength-wise, but it takes time to master the perfect amount of grounds to add. The French press also requires the use of coarse ground coffee, as finer particles will slip through the filter.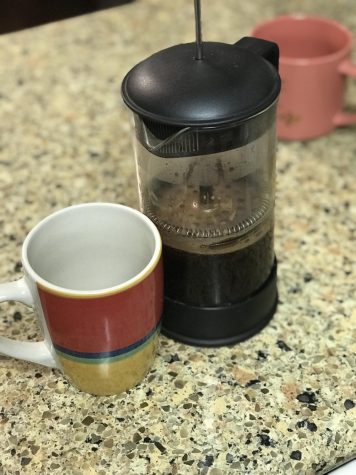 Finally, I used a pour-over, which is similar to the French Press. The pour-over will also take time to create the perfect ratio of grounds to water and, while it is probably the most tedious of the techniques I tried, I did find it the best. It creates the perfect amount of coffee while being customizable. Plus, due to the added filter, it ensures none of the grounds make it into your cup.
If making your own coffee at home is simply not your thing, or you want to splurge and pick up your caffeine rush while out and about, there are many local coffee shops near campus. A nearby favorite, Sippers Coffeehouse, even gives discounts to students. Cole Campbell, a Sippers Coffeehouse barista, told Spinnaker that students can bring in their student ID card and receive 10 percent off their order. This discount can also be used in conjunction with their loyalty punch-card program.
Jenna Caso, a former Starbucks barista, also suggested an upside-down vanilla latte as a less expensive alternative to a caramel macchiato—a useful tip for college students who don't want to make their own coffee but still want to try to stay within their budget.
Whether you brew at home or pick up some coffee on your way to class, the options for your caffeine fix are endless.
—
For more information or news tips, or if you see an error in this story or have any compliments or concerns, contact [email protected]