Animal Collective spreads awareness with "Tangerine Reef"
For nearly two decades, Animal Collective have been showcasing their distinctive brand of experimental pop to an unsuspecting audience, an audience that fluctuates nearly as much as their music.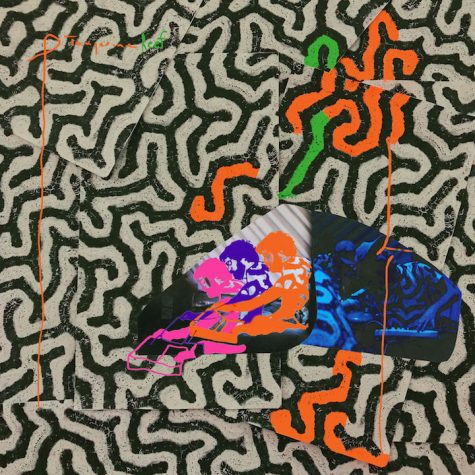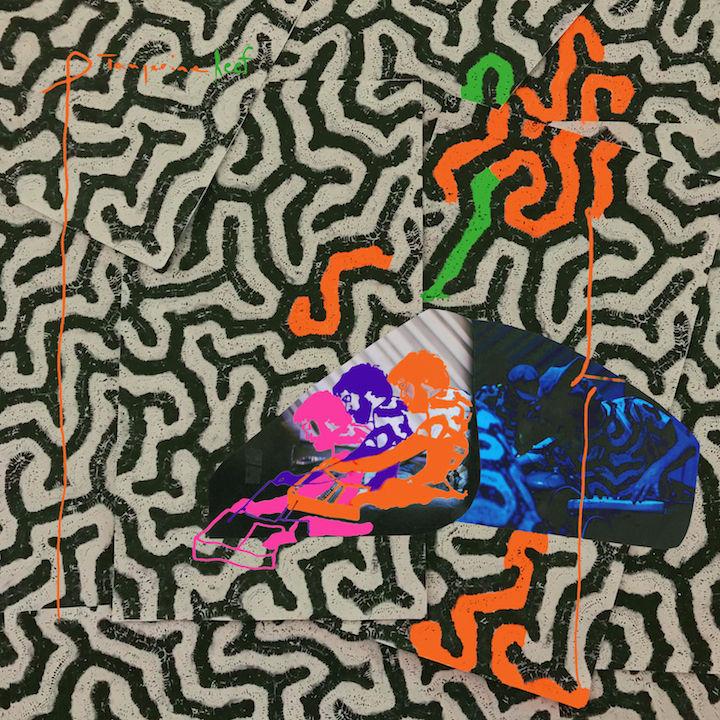 It all started in Baltimore in the 90s, where childhood friends David Portner (Avey Tare), Noah Lenox (Panda Bear), Josh Dibb (Deakin) and Brian Weitz (Geologist) started playing music together, sharing an interest in a variety of bands, including indie-rock pioneers Pavement and German krautrock group Can. With the release of their first album, "Spirit They're Gone, Spirit They've Vanished", in 2000, the group showed a talent for home-recording. The tracks mix Beatles-esque pop, avant-garde noise and psychedelic soundscapes into an acclaimed concoction of an LP, garnering a score of 8.9 out of 10 on reputable music site Pitchfork.
They went on to create many successful albums in the following years, peaking with "Merriweather Post Pavilion", which was commercially prosperous and ranked as the most critically acclaimed album of 2009 by Metacritic. After achieving such levels of success and releasing 10 albums, the collective have found themselves in new territory.
Upon first glance, the title of their latest release, "Tangerine Reef", has a couple of interesting connotations. It's an obvious homage to the classic German electronic band Tangerine Dream, who scored many iconic films in the '80s. This hints at the electronic sound of the LP. Another interesting aspect is the reference to underwater formations, referencing the album's central environmental message.
That message, written in the lyrics and echoed in the aquatic soundscape, is supplemented with the audiovisual aspect of the album. The band collaborated with Coral Morphologic, a Miami-based duo comprised of a marine biologist and musician, to film one of their signature videos of aquatic life to go along with the album. The result is an hour of spellbinding color and movement that looks computer generated, but in actuality is live footage.
The album and video were created to celebrate the 2018 International Year of the Reef, an initiative to, according to the International Coral Reef Initiative's website, "strengthen awareness globally about the value of, and threats to, coral reefs and associated ecosystems."
Animal Collective takes this oceanic theme to the limits of it's potential by employing a synth-heavy approach, mimicking a tuneful underwater ecosystem. Weitz has a field day with synthetic composition, making the title's homage completely deserved, and Portner takes advantage of the occasion by giving his vocals an almost-incomprehensible delivery à la Amen Dunes. This absence of clear vocals provides emphasis for the electronic sound work.
When you can understand the lyrics, they're composed of fragmented thoughts and phrases. On "Buffalo Tomato", Portner references discolored coral reefs caused by the warming of waters: "Oh, there's only clear and blue. You aren't feeling better, either pink or blue." The track "Coral Understanding" provides the most blatant preaching: "Just distant afraid, Get you on the same page. I'm not sure you understand… it's bad right now."
The next track, "Airpipe (To a New Transition)" is a fine example of the dedication of Brian Weitz. In this six-minute instrumental, sounds seem to mimic a thriving coral reef ecosystem teeming with life. Another musical high-point is "Buxon", a series of thoughts on an interesting and youthful spirit, embellished with repetitive synth riffs emulating rising air bubbles.
Other standouts include "Jake and Me" and "Hip Sponge", offering, respectively, a reflective look on how relationships stand the test of time, and a look at how Portner can lose himself in the rhythm of his vocals.
Despite all the praise listed, "Tangerine Reef" isn't flawless, or even universally liked. Some may shy away from the strange vocal phrasing, while others may get lost in the cryptic and incomprehensible lyrics. Metacritic currently holds the album at a subpar 51%, while the UK-based webzine Drowned in Sound has it at an agreeable rating of 7/10.
The message of the album, however, isn't so divisive. In the final track, "Best of Times (Worst of All)", Animal Collective seems to hint at the selfishness, or even hypocrisy, of modern society in relation to many environmental crises. Technological advances have taken us to a high-point in comfort, as well as a high-point in toxicity to our planet. The collective, as well as the International Coral Reef Initiative and Coral Morphologic, are just trying to raise awareness.
Rating: 3.5/5 Sails

—
For more information or news tips, or if you see an error in this story or have any compliments or concerns, contact [email protected]