Walker's late goal lifts Ospreys to 1-0 victory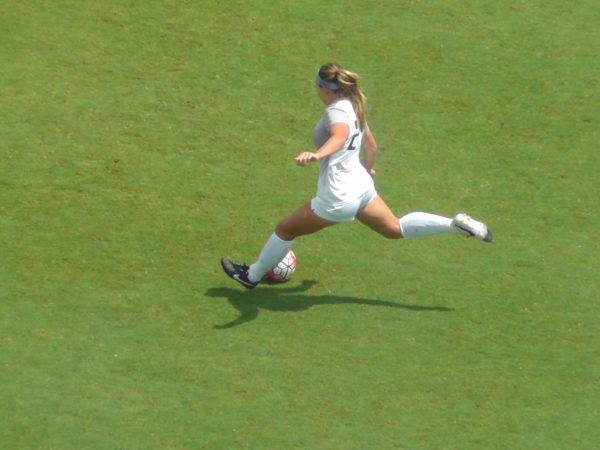 After a match of 22 shots attempted by the Ospreys, Junior midfielder Brandi Walker deposited a goal on an assist by Freshman forward, Julia Martin, in the 87th minute for the Ospreys en route to their first win of the season.
"My goal out there is to get out there and show that as a team, we played well. There were a lot of girls who played really well and I'm glad I got to score for them," Walker said.
After a lightning delay in the 84th minute, play had to be stopped and the Ospreys hit the ground running when they returned to the field.
Redshirt-Sophomore goalkeeper Rhiannon Conelley talked to Spinnaker about the team's mentality returning to the match. Conelley also recorded her first shutout of the season on Sunday. 
"We came out, we wanted the goal, and we got the goal. The way we responded when getting on the field, the game being 0-0, was a key moment in the match," Conelley said.
UNC Asheville's goalkeeper, Bryson Lee, played a major role for the team with seven saves.
On the Ospreys side, Sophomore midfielder, Thais Reiss recorded six shots, two were on goal in Sunday's match.
The Ospreys return to action on Friday, August 31 at 7 p.m. for a home game against Winthrop.
—
For more information or news tips, or if you see an error in this story or have any compliments or concerns, contact [email protected].