Reports reveal increased number of measles cases in Florida
According to the Center for Disease Control, there have been 124 reported cases of measles in the United States thus far in 2018. Last year, the CDC reported 118 cases total. Since 2010, the number of cases has increased almost every year.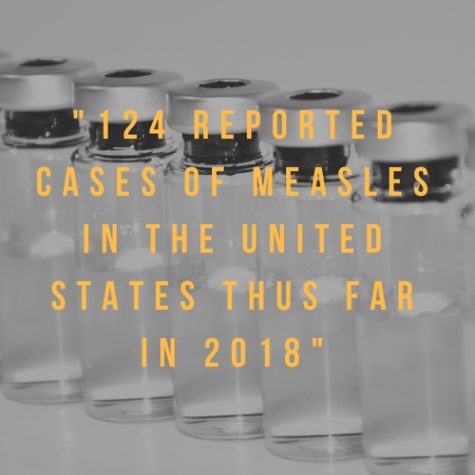 That being said, 12 of the cases in 2018 have been in Florida. Nine of them were Florida residents, and the other three were visitors—one measles case has even been reported here in Duval County. Since 2010, there have never been over ten cases per year of measles in Florida residents, making the recent outbreak spark concern within the medical community.
The return of the disease is due in large part to parents' refusal to vaccinate their children, as they believe the Measles-Mumps-Rubella vaccine to be bad for their kids. One of the most popular misconceptions surrounding the issue is that the vaccination may cause autism in young children, but the man who wrote that particular medical report was found to have falsified those findings.
"This is absolutely a concern for the United States, and it's something that anybody who works in a clinic that has young people coming to them should be alert for signs and symptoms of measles," UNF Director of Student Health Doreen Perez said. "We know that vaccinations work, they're 97 percent effective. That's a good rate for anything. You would be hard pressed [to be] in a medical career, to not see the miracle that is vaccinations."
With so many people traveling to and from other countries and into the United States, there is a very high risk for unvaccinated people to get infected by this airborne disease.
—
For more information or news tips, or if you see an error in this story or have any compliments or concerns, contact [email protected]