Makers of Tinder to launch Tinder U: Will Ospreys use it?
Speed dating was once a popular and fun way to date a decade ago—it was part musical chairs, part millisecond interview of potential date partners. Now, however, the fragile dance of potential partners is primarily done via app.
Tinder, the popular dating app owned by IAC, has grown so popular it has announced that it is going to expand operations to include a dating service designed exclusively for college and university students. The new extension: Tinder U.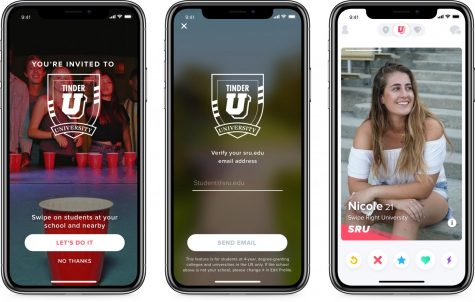 Tinder U will connect prospective dates with other students. To sign up for it, students will have to have a ".edu" email address and be located on campus to complete the process.
So what do Ospreys think of it?
"I think it will be cool," Regina Lawton, a freshman, said. "It would definitely make it easier to find a friend or a date."
Once the sign-up process is complete, a badge displaying the student's college will be attached to the student's picture and profile. They will then be allowed to peruse profiles of other students from their own school as well as those of nearby colleges and universities.
Senior James Gilbert thinks that it would be a safe and easy way to find people.
"It's a good and easy way to find dates on campus," Gilbert said. " It seems like a safe way to match with people similar to me."
A great feature of Tinder U is that students will have the opportunity to canvas back and forth between Tinder and Tinder U easily, as this service will be offered as part of Tinder's general app.
Tinder will first offer the service to IOS device users at 4-year accredited, not-for-profit schools in the United States.
These students will receive an invitation from Tinder to participate in Tinder U when the service becomes available to them. All students must be Apple iPhone users.
—
For more information or news tips, or if you see an error in this story or have any compliments or concerns, contact [email protected]