Two UNF freshmen awarded IT scholarship
Two UNF students were awarded a $2,500 IT scholarship at the Fifth Annual Tech Coast Conference at the Prime F. Osborn III Convention Center in Jacksonville on Aug. 22.
The new $2,500 IT scholarship was awarded to UNF Freshmen Bailey McIntyre and Jhett Beyler.
"When I realized I got the scholarship, I called my parents to let them know," McIntyre said. "I was smiling so hard I couldn't sleep."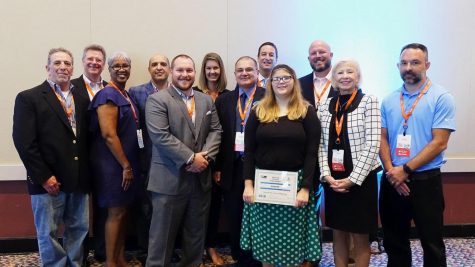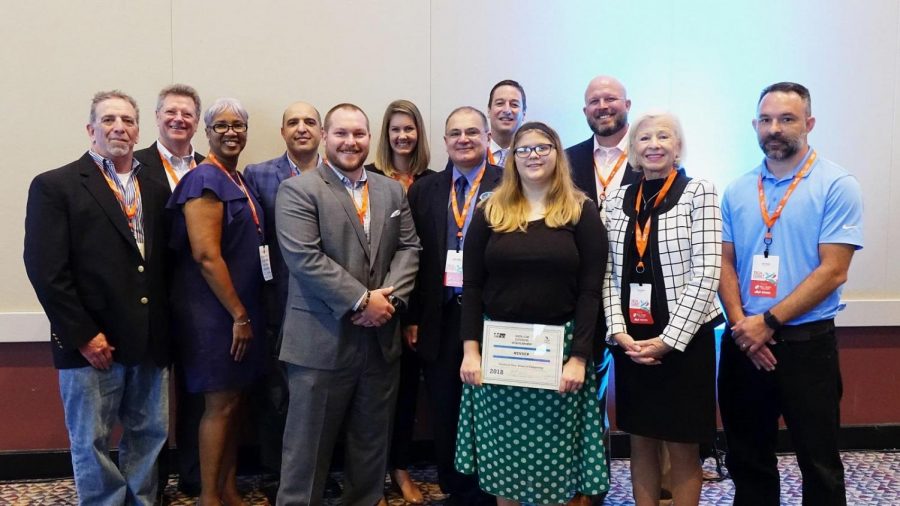 The one-day conference is attended by local business representatives, technology enthusiasts and those already working in the technology industry.
Two new features were introduced at this year's conference. A "Women in IT" panel was unveiled along with community-based discussion relating to technology and education.
According to Dale Johnston, Sr. Vice President and CIO at Regency Centers, the scholarship was the result of a partnership between the Jacksonville CIO Council and the Jacksonville IT Council.
To be considered for this scholarship, candidates had to be freshmen entering UNF with a high school GPA of 3.75 or higher, declare computing as a major and maintain a GPA greater than 3.0.
"When I got the email saying they chose me for the scholarship, I was pretty surprised," Beyler said.
The scholarship was created to attract the best candidates to UNF and to prepare them for careers in IT. Moreover, the scholarship was designed to help the recipients to stay in the local Jacksonville area as a means of building a stronger IT workforce, making Jacksonville more competitive with other big markets.
—
For more information or news tips, or if you see an error in this story or have any compliments or concerns, contact [email protected]