Courtney Hartman and Taylor Ashton's "Been on Your Side" is quality acoustic folk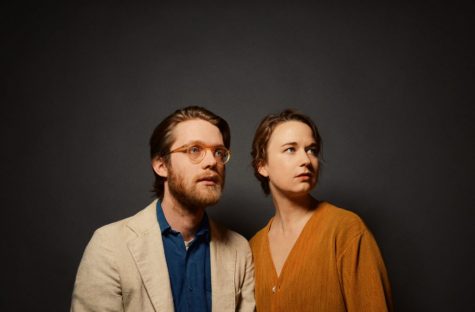 Courtney Hartman and Taylor Ashton's first collective effort, "Been on Your Side," provides a reasonable acoustic alternative for Iron and Wine's latest EP. In fact, you'd be hard-pressed to find a better sunny Sunday morning LP in the last batch of releases.
The album opens with "Wayside," introducing the duet of Hartman's warm guitar and Ashton's nimble banjo with a track encapsulating the bonding nature of the piece as a whole. The two frequently go back and forth throughout the song, crossing paths intermittently with their advanced and knowledgeable playing.
Outside of the band Della Mae, Hartman has released three solo albums, beginning with 2016's "Nothing We Say." Technically an EP, "Nothing We Say" showed a different kind of talented artist than what was previously seen with the contemporary-bluegrass pop of Della Mae. Also significantly reflected on the EP was her brilliant guitar playing. With "Cumberland Rag," she played her own skillful interpretation of the traditional instrumental piece, garnering praise from many respected guitarists.
Her two records since have been collaborative ventures, intimating an ability to work well cooperatively with other artists (a much needed rarity in the music industry), including Taylor Ashton, banjo extraordinaire of indie-bluegrass band Fish & Bird. Ashton combines southern traditional with the creative dissonance of modern indie rock à la Big Thief guitarist Buck Meek.
Hartman begins the next track, "Meadowlark," with a plucking pattern reminiscent of Nick Drake, a masterly and lone Singer/Songwriter from the 1960's. Drake, an unsuccessful performer in his time, took his own life in 1974. It wasn't until over three decades later that his music received the attention it deserved, taking off after featuring in a car commercial. Many great artists in the past decade have been citing his skillful guitar playing and pensive, unique voice as a great influence. Halfway through "Been on Your Side," Hartman and Ashton cover "Which Will," a song from Drake's final minimalist masterpiece "Pink Moon." The result is a beautiful blending of harmonies, adding another layer to the already sensational track.
Much like Drake's final record, "Been On Your Side" is mostly voices and acoustic instruments. Rhythm only comes in after the halfway mark, lasting for the two pop songs of the album: "Better" and "Nature of Us". This more traditional band format, however, is shattered with the next track, "Hold Still," consisting entirely of vocals and ambience. Although the purely vocal aspect of "Hold Still" is common among traditional folk, with the ambient noise it's also akin to something seen on many indie singer/songwriter's debuts, such as Jens Lekman's "Do You Remember the Riots" on "When I Said I Wanted to Be Your Dog."
There are other aspects of the LP with similar experimental-indie tendencies. Examples include the ending of "Hold Still," with its meandering reverb-heavy electric guitar, and the Pixies-like lead in "Neighborhood Name."
All in all, it's clear these two artists are perfectly capable of neatly etching their signatures in an assortment of particular nostalgia. For every playful throwback like "Dead to Me," there's a gorgeous, calm and fragile piece of art like "First of Us," which combines an emotional, almost dissonant chord progression with a catchy and gliding vocal melody, arrestingly performed by Hartman.
Rating: 3.5/5 sails

—
For more information or news tips, or if you see an error in this story or have any compliments or concerns, contact [email protected]