Early screening of The Mayo Clinic brings Ken Burns to UNF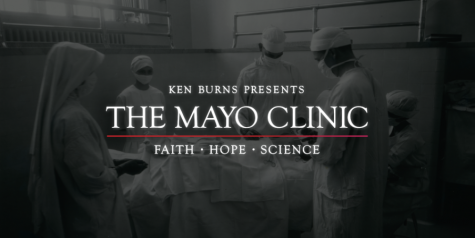 WJCT Public Media presented an advanced partial screening of Ken Burn's "The Mayo Clinic: Faith, Hope and Science" on Thursday, Sept. 13.
Ken Burns has produced and directed some of the most acclaimed historical documentaries ever made, according to PBS. Burns has a long-standing relationship with the Public Broadcasting Service, his most notable works being released through them. These include "The Civil War," "Baseball," "Jazz," and most recently 2017's "Vietnam War."
The partial screening of the movie included six separate segments which condensed the two-hour documentary into one. The six clips covered the overall basis of the movie, though Burns acknowledged that much was lost in this screening, particularly the stories of those who have attended the clinics recently.
After the viewing, moderator Melissa Ross brought together co-directors Ken Burns, Christopher Loren Ewers, Erik Ewers and the president & CEO of Mayo Clinic, John Noseworthy.
The panel covered a variety of topics including the current healthcare system, the craft of putting together the movie and some future endeavors for Burns.
Dr. Noseworthy said they "were very happy that Ken Burns' team wanted to tell the story of the Mayo Clinic," despite the company not having any control over the final product.
The Mayo Clinic provided Burns and his team with close to five thousand photos and videos that the clinic had kept since the very beginning.
"The Mayo Clinic has an incredible archive. It was a pleasure to sift through thousands of Mayo's archives alone," Christopher Ewers said.
Both of the Ewers brothers also spoke on the experience of working with Burns. Christopher Ewers touched on the perks of working with Burns in terms of having time to do research and investigation.
"It is rare in this industry to get time to make the movie," he explained. "Vietnam took 10 years."
"We will work on anything Ken tells us to," Eri Ewers said, followed by laughter.
Burns gave the group an inside preview on what is coming up for him in terms of documentaries. He listed projects including the history of country music, Ernest Hemingway, Benjamin Franklin, the American Revolution, Muhammad Ali, U.S. involvement in the Holocaust, the Buffalo, and LBJ and Civil Rights.
—
For more information or news tips, or if you see an error in this story or have any compliments or concerns, contact [email protected].