Depression affects 1 in 5 college students worldwide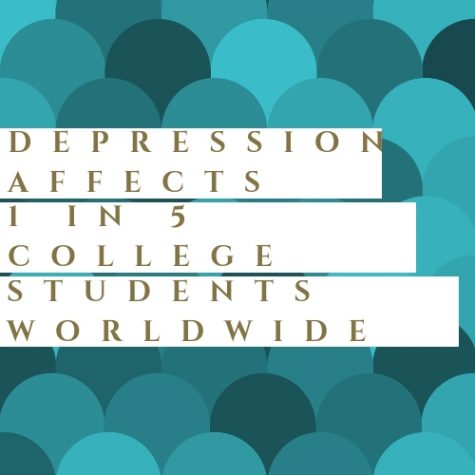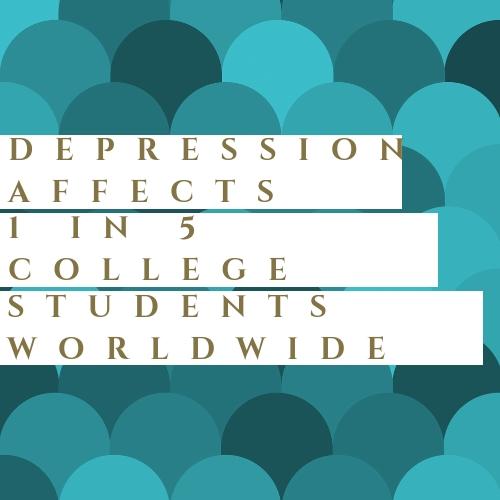 Mental health concerns are common amongst college students because of stress and other factors. Anxiety, depression and suicidal thoughts are some mental health issues that many college students overlook, but are battling.
A research study was performed on more than 68,000 students from at least 108 U.S. colleges in the spring of 2015.  The study showed that one in five students suffered from suicidal thoughts and 9 percent of students have attempted to commit suicide. Amongst that number at least 20 percent of the students had committed self-harmed.
Researchers believe that the number of students who suffered from mental health issues was due to stress. This number is based on the fact that at least 75 percent of students have encountered a stressful event in their life.
Stress factors play a major part in mental health because of a traumatic event, difficult moments, financial struggles, relationships, self-esteem issues and health issues.
In this study, researchers discovered minorities from different races and gender were more at risk. Transgender and bisexual students were also at risk of suffering from a mental disorder or suicide.
The UNF Counseling Center offers workshops, seminars and group discussions that focus on different topics, such as stress management, relationships, self-hatred, eating habits and many more.
Psychiatric consultations and medication management services are available with psychiatric approval.
According to the UNF Counseling Center website, mental health screenings are the fastest way to determine if a student should reach out to a professional. UNF offers several services to help students. Some of the services are online mental health screenings, group therapy, art therapy, relaxation room, outreach financial and psychiatric services.
—
For more information or news tips, or if you see an error in this story or have any compliments or concerns, contact [email protected].