Skinner-Jones Hall awarded Silver LEED certification after renovation
The $30 million renovation of Skinner-Jones Hall earlier this year resulted in not only a four-story addition and lobby, but also a Silver Leadership in Energy and Environmental Design certification by the U.S. Green Building Council.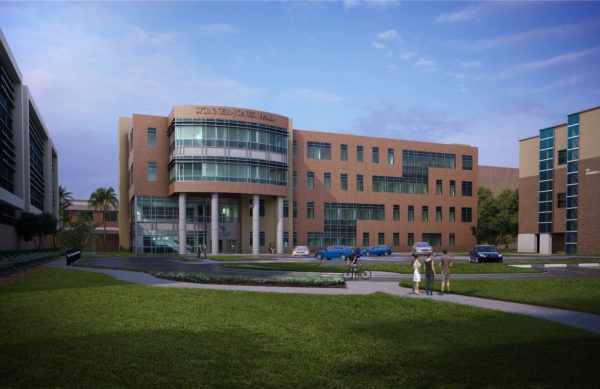 According to their website, the U.S. Green Building Council was founded in 1993 with the idea to "promote sustainability-focused practices in the building industry." The council came up with the idea of a green building rating system, which later became the LEED rating system. Starting in 2000, LEED has become an "international standard for environmentally sound buildings."
To determine what certification a project earns is based on the number of points achieved across nine areas that are key aspects of green buildings. These areas are: Integrative process, location and transportation, sustainable sites, water efficiency, energy and atmosphere, materials and resources, indoor environmental quality, innovation and regional priority.
During the renovation, Skinner-Jones Hall totaled between 50-59 points, earning the building a Silver level according to the LEED rating system. The highest level is Platinum, which means a building has to earn 80 or more points for that level to be achieved.
Overall, LEED projects aim to help lessen the negative effects on the environment and provide healthier, more productive places that make employees and occupants happier, save energy and resources, and are more cost effective.
—
For more information or news tips, or if you see an error in this story or have any compliments or concerns, contact [email protected]