Spinnaker's top 10 albums of the year
Just like any other year, 2018 brought us some great (and not so great) music. But some albums flew far above the rest, many of them showing how growth, change, and struggle can help make us better as people, and as musicians. Without further ado, here are the top 10 (plus two) albums of 2018.
Honorable Mentions:
Kimbra – Primal Heart: Ever since her breakthrough into the mainstream in 2011 on Gotye's "Somebody That You Used To Know" Kimbra has been steadily releasing quality pop albums, with "Primal Heart" being her third. This record came almost four years after her previous effort in "The Golden Echo", leaving fans of the New Zealand native eager to see the musical evolution that had come about after her extended break. Luckily for them, Kimbra delivered yet again, as "Primal Heart" takes what she did on her first two records and combines them into a sound that is undeniably Kimbra, versatile and infectious. The record seamlessly flows between dark, experimental tracks and catchy fun pop in a way that very few could pull off. You can check out our full review of Kimbra's "Primal Heart" here.
Panic! at the Disco – Pray For the Wicked: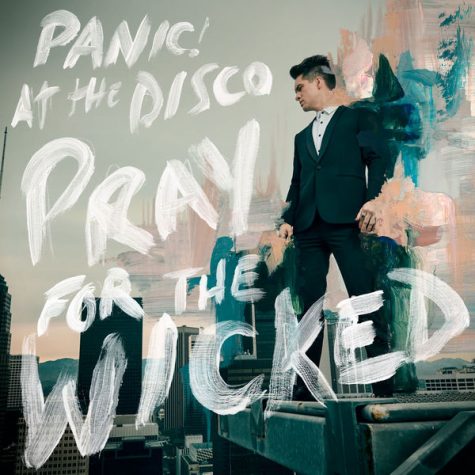 I'll admit, I was wrong about this one when it first came out. Originally I had this pinned as a rather boring, subpar sequel to Brendon Urie's last album as Panic! at the Disco, "Death of a Bachelor." On further listens, "Pray for the Wicked" proved to be not only equal to its predecessor, but superior in many ways. A great example comes in "Hey Look Ma, I Made It," where the trap and jazz influences on the track's primarily pop sound are far more nuanced and tasteful than on the title track of "Death of a Bachelor," where they sound forced. Add in some of Urie's best vocal performances yet ("King of the Clouds," "Roaring 20s") and a Billboard Top 5 hit ("High Hopes") and "Pray for the Wicked" makes for one of Panic! at the Disco's best albums yet. You can read our full (and outdated) review of "Pray for the Wicked" here.
#10: Janelle Monae – Dirty Computer
Janelle Monae has made a name for herself as one of today's premier R&B talents, and her latest record "Dirty Computer" continues her tendency to break the mold and challenge norms, both in music and society. A concept album, "Dirty Computer" provides a narrative for Monae's perspective on society as a pansexual black woman in America, including the struggles and setbacks she's faced as a result of her gender, race and sexual orientation. Musically, the album is as stylistically diverse as Monae has ever been, cutting from the Prince-esque sound of "Make Me Feel" to the rebellious trap-influenced modern hip-hop sheen of "Django Jane" without a hitch, with a plethora of other genres in between. Even though it was almost five years between Monae's previous album, "The Electric Lady," and this one, it was well worth the wait. As its Grammy nomination for Album of the Year shows, "Dirty Computer" deserves its spot as one of the best albums of 2018.
#9 Architects – Holy Hell
Losing a loved one can be a horrible, life altering experience for anyone. When that loved one is one of your best friends, bandmates, and (in the case of Architects drummer Dan Searle) your twin brother, that loss can be even more devastating. In that way, it's somewhat of a miracle that "Holy Hell" even exists. After the death of lead guitarist and primary songwriter Tom Searle, the future of Architects as a group was called into question. Could they continue on without the member who had written a grand majority of their songs throughout their career? Could they fight through the emotional grief that his passing would have caused? The answer, presented in the form of "Holy Hell," is a resounding yes.
Not only does this album honor Tom's memory as well as Architects possibly could have, but it comes very close to outdoing his magnum opus, Architects' previous album "All Our Gods Have Abandoned Us." Everything Architects fans love about their sound has returned, including explosive breakdowns and crunching guitar riffs, and of course, vocalist Sam Carter's signature "blegh." Anyone looking for one of the best metal records of the year should put "Holy Hell" near the top of their list.
#8 Dance Gavin Dance – Artificial Selection
In the world of modern post-hardcore, few bands are as prolific as Dance Gavin Dance. After eight albums — and three vocalists — in ten years, "Artificial Selection" represents the latest and (almost) greatest in their ever-expanding discography. The fourth album with Tilian Pearson on vocals, "Artifical Selection" sees DGD finding a stability in their sound that they hadn't yet achieved to this point. Finally, Dance Gavin Dance have found consistency in a musical style that is distinctly theirs, and while many have tried to copy their unique style (even going to far as to establish a whole new genre known as "swancore," named after DGD guitarist and songwriter Will Swan) no one has come close to achieving the results of the kings of today's post-hardcore scene. Songs such as "Midnight Crusade" and "Suspended in this Disaster" are some of the group's greatest yet, and vocalist Pearson has added a new roughness to his voice that makes him meld that much better with co-vocalist/screamer Jon Mess. Check out Spinnaker's full review of "Artificial Selection" here.
[embedyt] https://www.youtube.com/watch?v=0dbXnfl8ZcM[/embedyt]
#7 The Plot in You – DISPOSE
When a metalcore band abandons its signature sound, like so many are these days, it's either hit or miss. For every Bring Me The Horizon "That's the Spirit" and I See Stars "Treehouse" (both hits) you get a Memphis May Fire "Broken" or Suicide Silence self-titled (both awful misses). Luckily, The Plot in You's "DISPOSE" is a perfect example of how to completely switch up your sound the right way. Formerly known for wickedly heavy riffs and breakdowns coupled with brutal screaming from vocalist Landon Tewers, the Plot in You's newest record drops the screaming almost completely, and there's not a breakdown to be found on its entire 35-minute run time. Rather, Tewers has decided to sing his heart out on a project that, while not as devastatingly heavy as their older music, is just as raw and poignant. The screams aren't all gone either, appearing in bursts in songs such as "Feel Nothing," "Not Just Breathing" and "Rigged," all of which are highlights from the album. Still, while it may upset fans of their old material, it's definitely for the best that Tewers and his band have committed to such a drastic change in sound. The music on "DISPOSE" gives them a platform to truly establish themselves as a unique entity in modern rock.
#6 Ariana Grande – Sweetener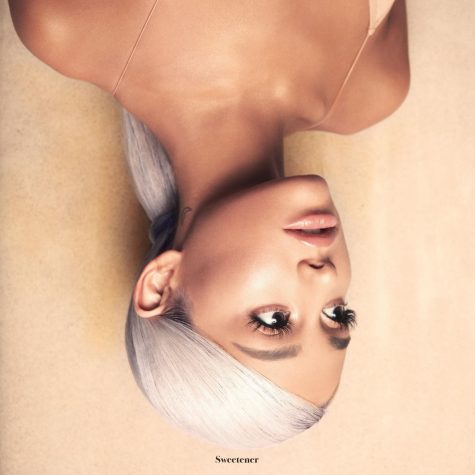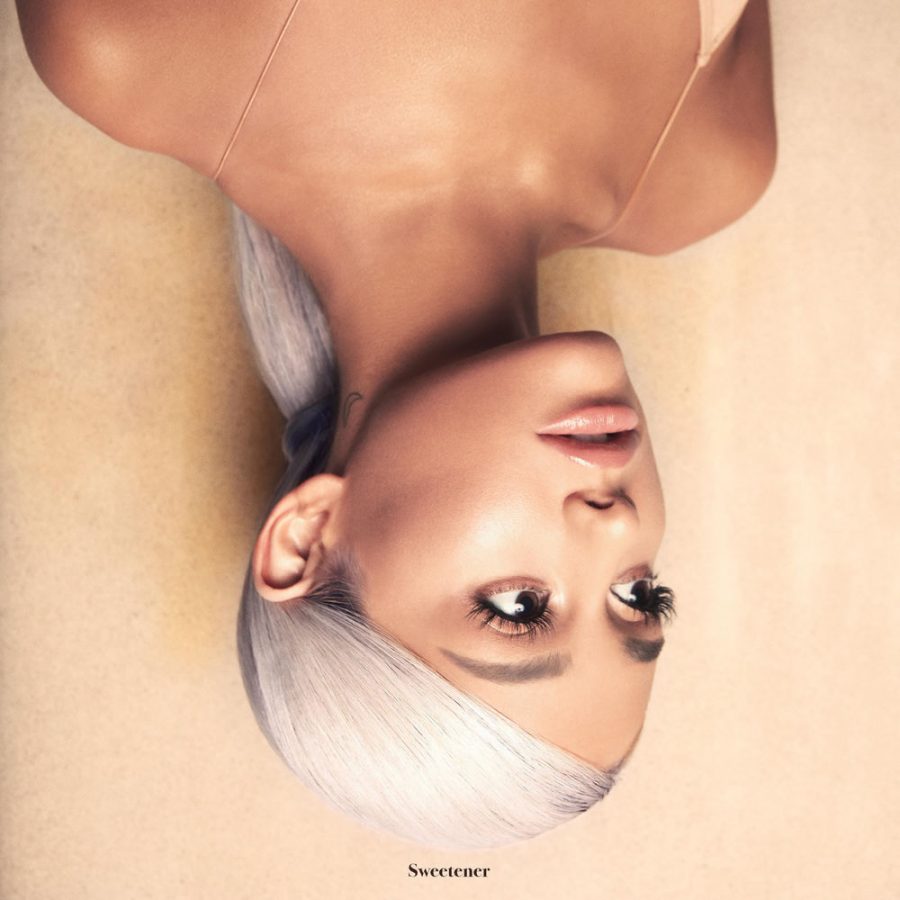 Ariana Grande has always had without a doubt one of the best voices in modern music, and her performances on past records such as "Dangerous Woman" showed that her range and power was a formidable force. But "Sweetener" is the first time Ariana has shown the subtler, more laid back side to her voice, and the results are absolutely fantastic. What this album does better than anything Grande had ever done before is show that she doesn't need to be going on crazy runs or hitting ridiculously high whistle tones to make great music. With the help of producer Pharrell Williams, "Sweetener" shows a side of Ariana that is minimalistic, understated, and still indisputably Ariana Grande. Everyone loves a pop banger in the vein of "Into You" or "Problem," but "Sweetener" offers us something far more unique, and if given the time and patience it needs, far more rewarding. Check out our full review of Ariana Grande's "Sweetener" here.
[embedyt] https://www.youtube.com/watch?v=kN0iD0pI3o0[/embedyt]
#5 Twenty One Pilots – Trench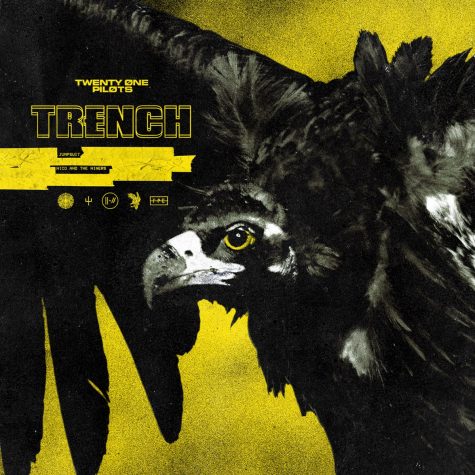 Sometimes a break from the spotlight is just what a band needs. This rang true for Twenty One Pilots, who went completely dark on social media and publicity after completing the touring leg for the previous album, "Blurryface," in late 2016. Almost two years later, they popped back up with a video for "Jumpsuit," the lead single from "Trench."
After "Blurryface" blasted them into the mainstream by focusing on a darker, simpler, more accessible sound than on their previous records, one would have expected them to stay on that same path. And they did, to an extent. They also polished up their more commercial sound to a degree that I don't think anyone saw possible after the (still somewhat good) mess that was "Blurryface." Whereas the last album felt like a "throw everything at the wall and see what sticks" genre-hopping experience, "Trench" is much more thought out and cohesive, without losing Twenty One Pilots' knack for diversity and variety. Standouts such as "Levitate" and "Pet Cheetah" show vocalist Tyler Joseph's much improved rapping skills, and drummer Josh Dun keeps his beats clean and simple, focusing on melding with the music rather than showing off on elaborate fills. Overall, a massive improvement for the duo from Ohio, and a very good sign for the future. Check out our full review of Twenty One Pilots' "Trench" here.
#4 Ice Nine Kills – The Silver Scream
Ice Nine Kills finally made their breakthrough after almost ten years with 2016's "Every Trick in the Book," a landmark metalcore record where every song was based on a classic piece of literature. Everything from Stephen King's "Carrie" to Shakespeare's "Romeo and Juliet" was represented on that album, which perfectly blended a heavy metalcore sound with theatrical orchestration and thematic narrative lyrics. However, that record only had 10 songs, so Ice Nine Kills felt like they had to do more.
"The Silver Scream" has a similar concept to "Every Trick in the Book," except this time, the album's thirteen songs are all based on classic horror films. Stephen King makes a return with "The Shining" and "It," and there are also the standards that you'd expect, such as "Halloween," "A Nightmare on Elm Street," and "Friday the 13th," among more. More songs isn't the only thing this album has over it's already fantastic predecessor either. More riffs, more breakdowns, more guest appearances, and more stylistic diversity are all present here as well. "The Silver Scream" sees Ice Nine Kills go from radio rock on "SAVAGES" (based on "The Texas Chainsaw Massacre") and "A Grave Mistake" (based on "The Crow") to their standard metalcore sound on "Thank God its Friday" (you can guess what this one is based on), and they even stray into straight-up deathcore on "Merry Axe-Mas," (based on Christmas slasher flick "Silent Night, Deadly Night").
Even if you aren't a fan of heavy music, this album is a treat for any horror film buff, or anyone who wants something different to jam to when Halloween rolls around again.
#3 BTS – Love Yourself: Answer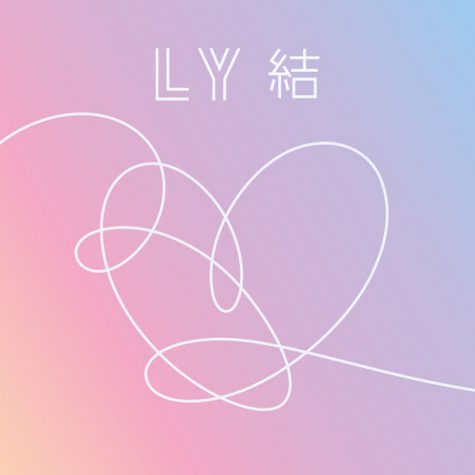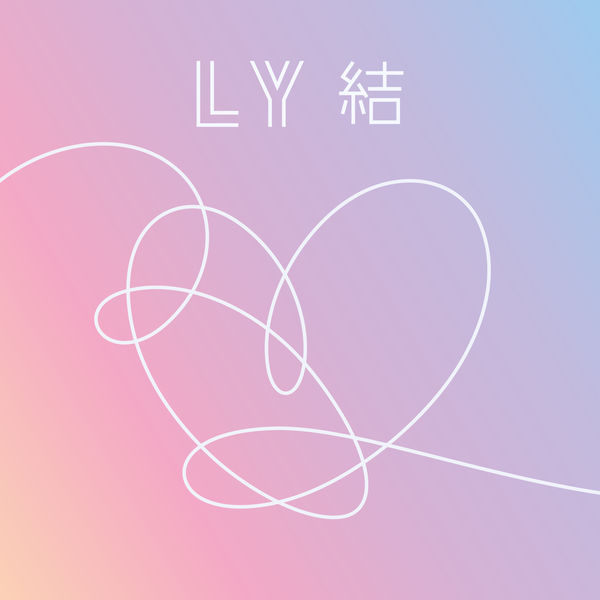 At this point, there's not much that can be said about BTS that hasn't been said already. This group of seven young men from South Korea has been nothing short of revolutionary, not only for their genre, but also for Korean culture on an international scale. BTS' legion of fans, known as ARMY, is made up by people of every age, gender, ethnicity, race, religion, nationality, you name it.
And there's a reason (actually, there's quite a few) that millions upon millions of people all decide to listen to this group's music, when many of them don't speak a lick of Korean. That primary reason is that the music is very, very good. BTS' ability to mix hip-hop, R&B and pop blows almost all of their contemporaries in their homeland and in the west away. Of course, having seven members that each bring a unique set of talents to the group helps, especially when it comes to primary lyricist and songwriter Kim "RM" Nam-joon and producer Min "Suga" Yoon-gi, whose contributions to the writing process make BTS' music feel that much more authentic and heartfelt when compared to their peers. This influence is felt more than ever in "Love Yourself: Answer," the final compilation album of BTS' "Love Yourself" series, where their simple yet necessary message of loving yourself above all courses through every track.
The highlight of this message, as RM eloquently stated in a speech to the UN in September, is to own your mistakes, to accept your faults, and to "speak yourself," using your voice to be true to yourself no matter what. A message that we can all stand to learn something from, no matter who we are. You can read our full review of BTS' "Love Yourself: Answer" here.
#2 Tonight Alive – Underworld
Tonight Alive's third album, "Limitless," disappointed a sizable portion of their fanbase (not me, though) by drifting away from the pop-punk sound they had made their trademark, and entering the realm of electronic-laden pop. After it was revealed in an interview with singer Jenna McDougall that the "Limitless" sound was mostly forced by the band's old label, Fearless Records, there was newfound hope that the Tonight Alive of old would return when their next album was released on their new label. That album finally came in the form of "Underworld," and while it is definitely more rock-oriented than "Limitless," it strays more towards the alt-rock side of things, rather than the pop-punk sound an old Tonight Alive fan would be used to.
But this isn't a bad thing. What "Underworld" does bring to the table is yet another lyrical masterpiece by McDougall, who has always had a knack for transforming her personal struggles into poetry that can be related to on a multitude of levels. Several themes are explored on this album, such as finding self-worth through pain, seeing challenges as ways to grow, and dealing with the untimely passing of a life-changing friend. The true value in this record is not only in the themes it tackles, however, but in how McDougall manages to be so expressive, both vocally and lyrically, in translating her own experiences to fit these broader subjects. "Underworld" is an album that is not only about entering your underworld, but coming out of it as a bigger, better, stronger human being.
#1 The Wonder Years – Sister Cities
The Wonder Years have been absolutely prolific for the better part of the decade, going on a streak of releasing classic pop-punk albums that started with 2011's "Suburbia I've Given You All and Now I'm Nothing" and has yet to come to a halt. "Sister Cities," the fourth album in this legendary run of stellar music, is the best of the bunch so far, and the best album of 2018.
"Raining in Kyoto," a definite candidate for the best Wonder Years song of all time, kicks off the album in the best way possible. Vocalist Dan "Soupy" Campbell's lyrics, which have always been some of the best in the music business, are better than ever. "Kyoto" tragically describes how Campbell learned of his grandfather's passing just as he boarded a flight to tour Japan, and unable to attend the funeral, struggled to find closure as he walked around Kyoto in the rain. A truly international album, the rest of "Sister Cities" details other impactful moments that occurred all across the world, as Campbell recounts fearing for his life on several rocky flights in "We Look Like Lightning," and takes the listening on a journey from Costa Rica to California to Philadelphia on the purposeful love song "Flowers Where Your Face Should Be." After their previous albums focused so much on that hometown of theirs, Philly, "Sister Cities" sees them taking their music to the outside world, aiming for something larger than they ever have before.
[embedyt] https://www.youtube.com/watch?v=zwp9lMscyug[/embedyt]
—
For more information or news tips, or if you see an error in this story or have any compliments or concerns, contact [email protected]