Tracking Dorian: Dorian moves north
According to the National Hurricane Center's 5 a.m. forecast track update, Dorian has moved slightly north and will likely move east in the coming days. This has caused the Florida Keys and central Miami to move out of the cone, although all of the east coast of Florida remains in the cone.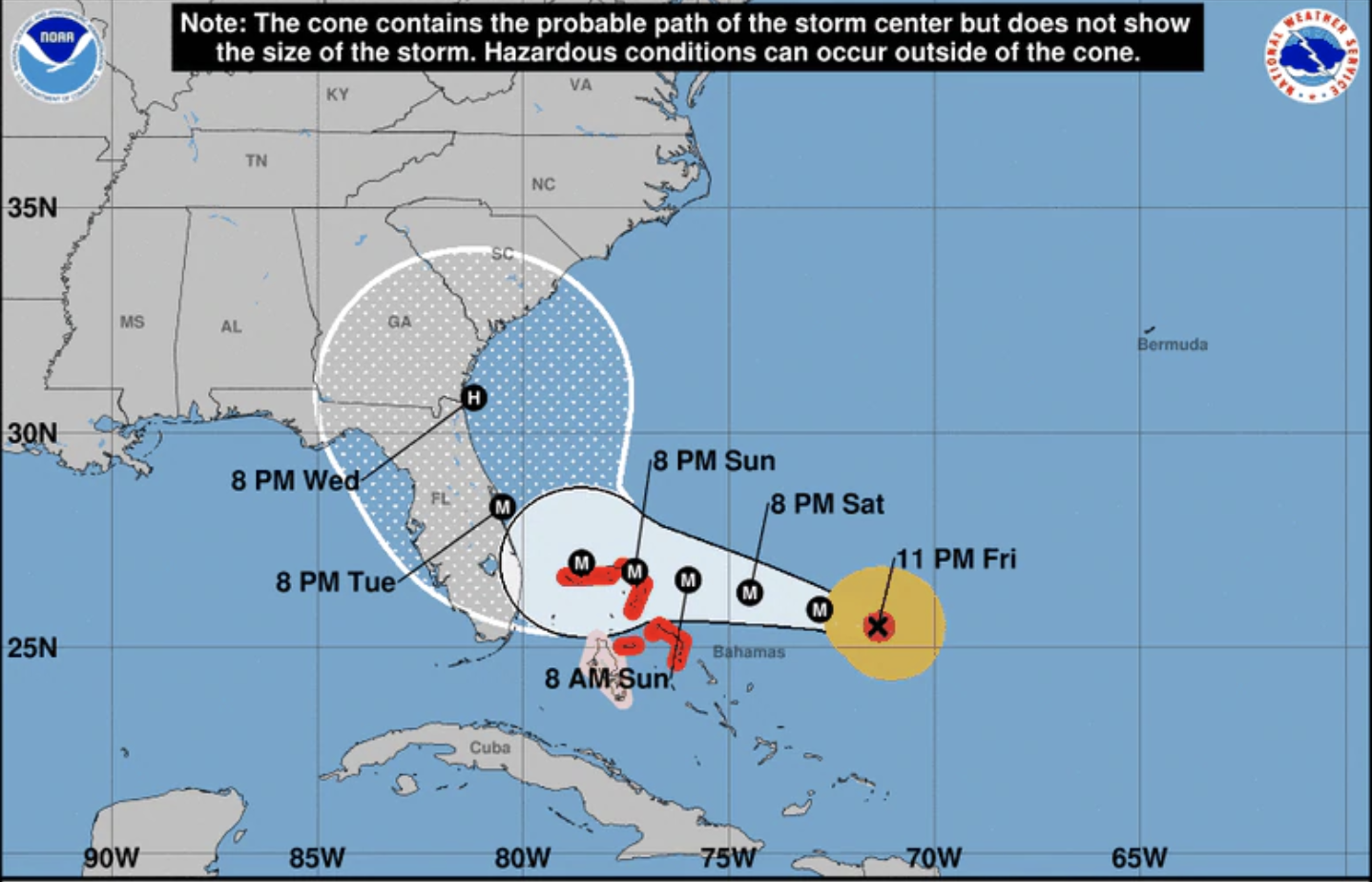 The hurricane is expected to slow down as it reaches Florida's east coast and then make landfall somewhere in the cone as early as Tuesday morning. Currently, Dorian is moving at about 10 mph, so it still has plenty of time to gain intensity.
President Trump has declared that the entirety of Florida is in a state of emergency and that Dorian could be an "absolute monster" even bigger than Hurricane Andrew.
Governor DeSantis has warned that Dorian could be a "multi day storm."