Remembering the life of a murdered UNF employee as case remains unresolved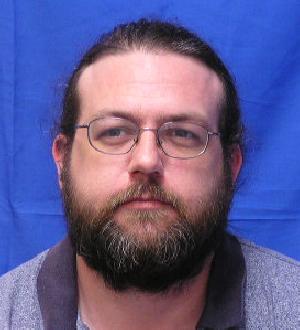 Three years ago, a UNF IT engineer, father, and husband lost his life to an unnecessary and violent crime. Today, we remember the victim and see where the case stands now.
Joe Brenton was 48 years old when he was found shot and killed in his home just before 3 a.m. on September 21, 2016. Brenton was set to testify in a burglary trial the following day.
The burglary that warranted this trial is what set off this chain of unfortunate events. Jecorian McCray, 23, and his 17-year-old stepbrother Dakarai Maxwell broke into Brenton's home midday on September 21, 2014. The two stole pricey items out of the home, such as appliances, jewelry, and prescription drugs. The entire event was caught on the family's  surveillance system, which can be viewed above.
McCray's court date was set two years later, on September 22, 2016. Brenton was the prosecution's number 1 witness in the case, which seemed to frightened McCray. Due to this fear, McCray allegedly sent his 21 year old girlfriend Teirany Shelton to the Brenton house in an attempt to bribe the family. Supposedly, McCray was hoping that, with the right amount of money, Brenton would claim that he allowed McCray and Maxwell into his house. Brenton refused the bribe money.
Things were not looking good for McCray, who feared going to jail for upwards of 15 years. This is when prosecutors say he asked his stepbrother, via telephone conversation while incarcerated, to kill Joe Brenton with the help of 19-year-old Demetrius Ford. In this jailhouse call, the police say he describes where, when, how and why Maxwell must do this.
"I don't think you are going to do all that, but that's why I'm telling you to knock on the door. So I'm telling you this is, 'I'm such and such and such and such a Jacksonville you feel me? We are here to question you. And they're going to be like, and open that big — boom, boom, boom, boom, boom. You feel me?" McCray allegedly said to Maxwell. "When you see them come to that bit and you see their a**, you know that you got that see-through glass s*** — wet that s*** up. Boom, boom, boom, boom, boom, boom through that bit, you feel me?"
According to prosecutors, Maxwell followed these instructions, and shot Brenton through the glass windows of his family's home. Brenton's wife and daughter were home when the homicide occurred.
Maxwell was charged with the murder of Brenton and will be tried as an adult. McCray was also charged with murder, while Shelton and Ford were charged with tampering with a witness and conspiracy to commit a capital felony respectively. However, it has been three years since the homicide occurred, and yet there have been no resolutions to this case.
Upon being contacted, the State Attorney's Office had this to say: "The Jecorian McCray case is still active and ongoing. The next hearing is set for November and there is no date yet set for trial."
Maxwell's case also remains active, and his next hearing is set for October. Both have entered a plea of not guilty. While prosecution is not seeking the death penalty for Maxwell due to his age, the same cannot be said for McCray, who received a notice of intent to seek the death penalty on September 14, 2017.
The details of this case are upsetting to friends, family and coworkers alike.
"The whole concept of why this happened is infuriating to me," said Clay Maddox, the assistant director of networking at UNF and the late Brenton's boss.
Maddox worked with Brenton for over a decade. The two worked closely together, and Maddox was actually the one to receive the call about Brenton's passing.
"It was a gut punch. You can never expect that," Maddox said about receiving the call. "Joe had taken a couple of days off, specifically around a trial for breaking and entry. He was supposed to be going for trial prep one day, the next day he was supposed to be going for a trial, and the day he was supposed to be at the trial was the day I got the phone call from his wife, Venus. I expected to see him on Monday, right? Not get a call saying, 'I'm sorry, your valued employee who we love and was a friend and a colleague for many, many years has been murdered in his own home in front of his child.'"
Brenton worked with UNF for over 20 years, as he started his career at the school in 1995. According to Maddox, Brenton was essential in helping build the network we have at UNF today.
"Joe was intelligent, hardworking, and very dedicated. He had the capabilities and the intelligence to leave the university and probably make significantly more money than what he did here, but he loved it here. He loved the work/life balance, he loved the students, he loved education," said Maddox.
Joe Brenton is survived by his daughter and his wife, Venus, who works tirelessly to get this case resolved.
__
For more information or news tips, or if you see an error in this story or have any compliments or concerns, contact [email protected].