The future is self-driving and it's here in Jax
No steering wheel. No pedals.
The Autonom Shuttle by Navya is touted as the "cutting edge of multi-sensor technology." And soon, a fleet of 12 autonomous vehicles will run the Bay Street Innovation Corridor here in Jacksonville as the first autonomous transit network in the country.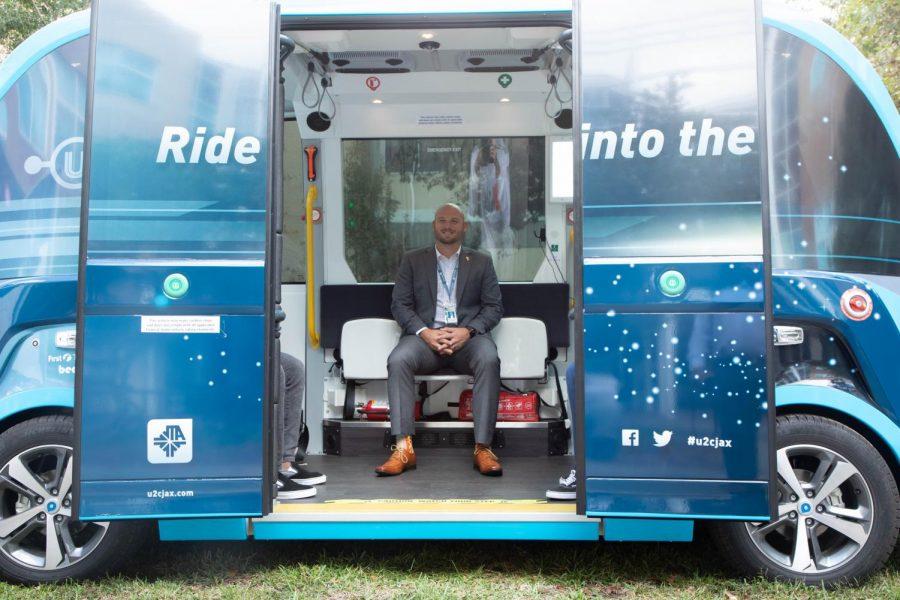 How is this possible? Jacksonville Transportation Authority (JTA) and other community partners have come together under the Ultimate Urban Circulator (U2C) program, which aims to transform the way we do transportation in the nation's largest sprawling city. With the help of the Better Utilizing Investments to Leverage Development grant (or BUILD grant), which JTA was awarded in 2018, initial steps of the goal have been or are in the process of being realized.
One step in the plan has been the Bay Street Innovation Corridor — a 3-mile-long set of curbside lanes, modernizing the current Skyway and expanding it upon its current reach. The other step, which was demonstrated here at UNF, are the autonomous vehicles that will dominate these curbside lanes.
Michael Feldman, the director of U2C Programs for Jacksonville Transportation Authority, brought the autonomous vehicle out to UNF for a sneak peek at the future of transportation. He also gave a presentation on the U2C program at the College of Computing, Engineering and Construction.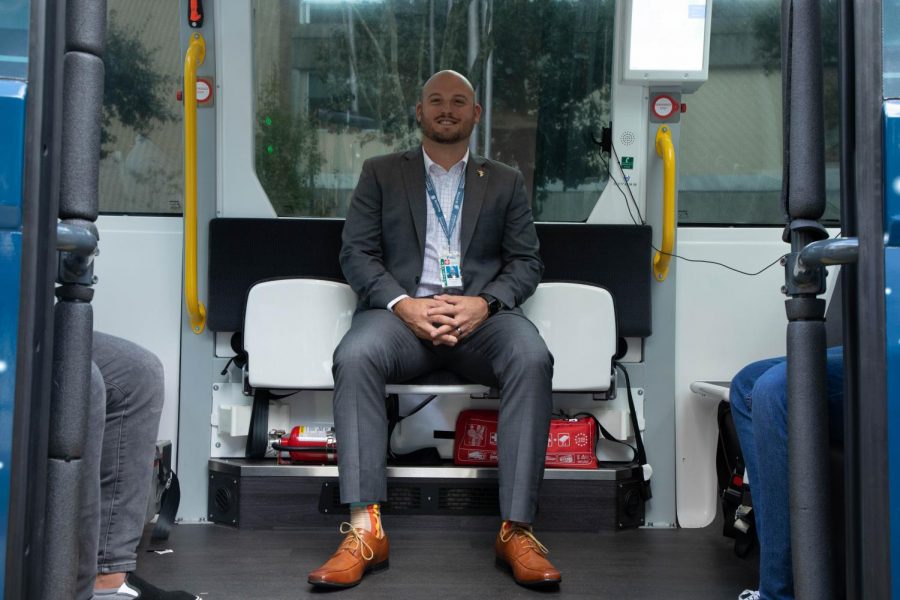 "The U2C looks to introduce autonomous solutions into public transit network," Feldman explained. "This is the fourth vehicle in our testing protocol."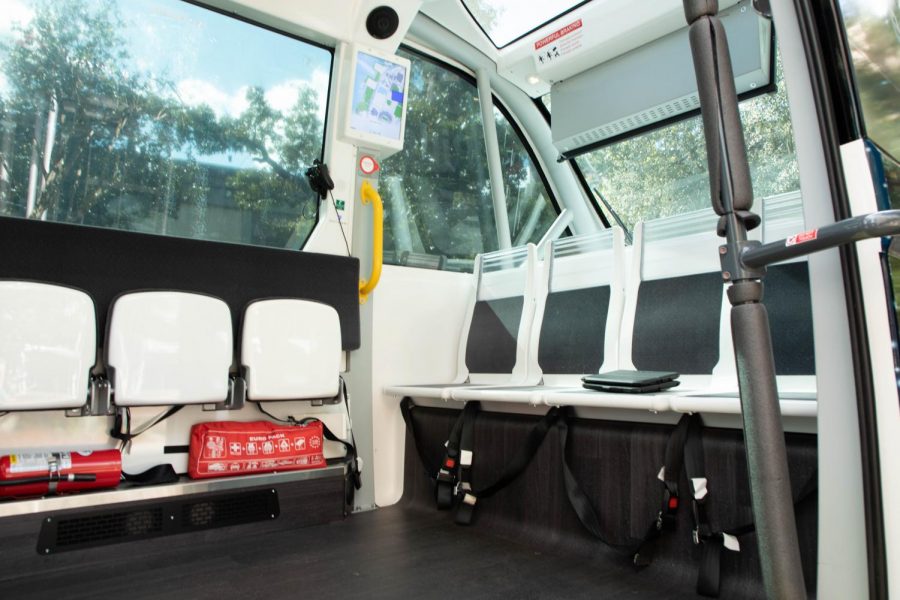 The car's capacity is 15, but not all of those passengers will have the opportunity to sit as there are only 11 seats — three of which are fold-down jump seats. The car is fully electric with a battery operating around 12 hours — and that's with running heat in the winter and air conditioning in the summer. A camera is present on-board for safety reasons, and manual control is possible via an Xbox controller in the case of an emergency. The vehicle is wheelchair accessible.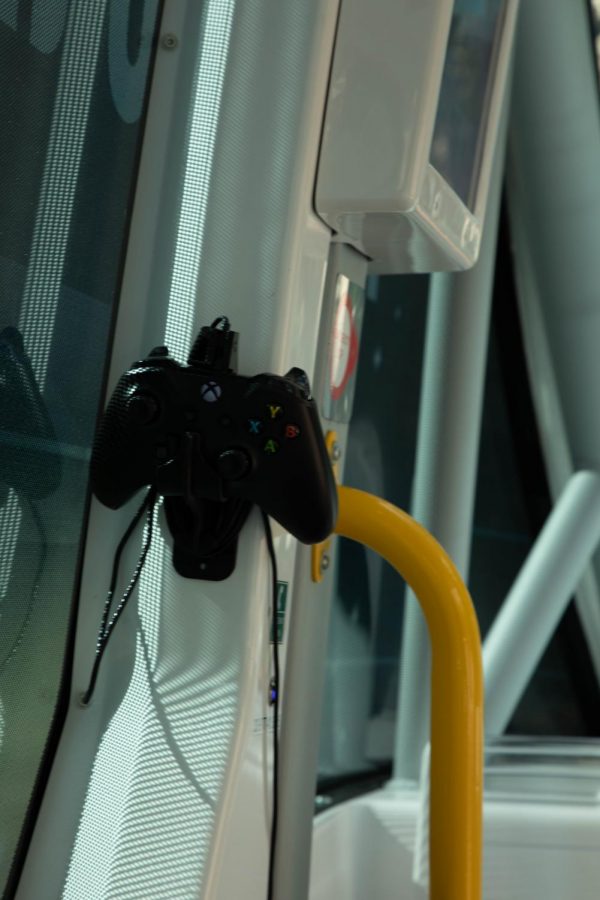 Currently, the autonomous vehicles are in the Test & Learn phases of the program, which is expected to continue until 2022. The Bay Street Innovation Corridor and Autonomous Avenue are also under construction until 2024. The ultimate goal of JTA is a ten-mile system.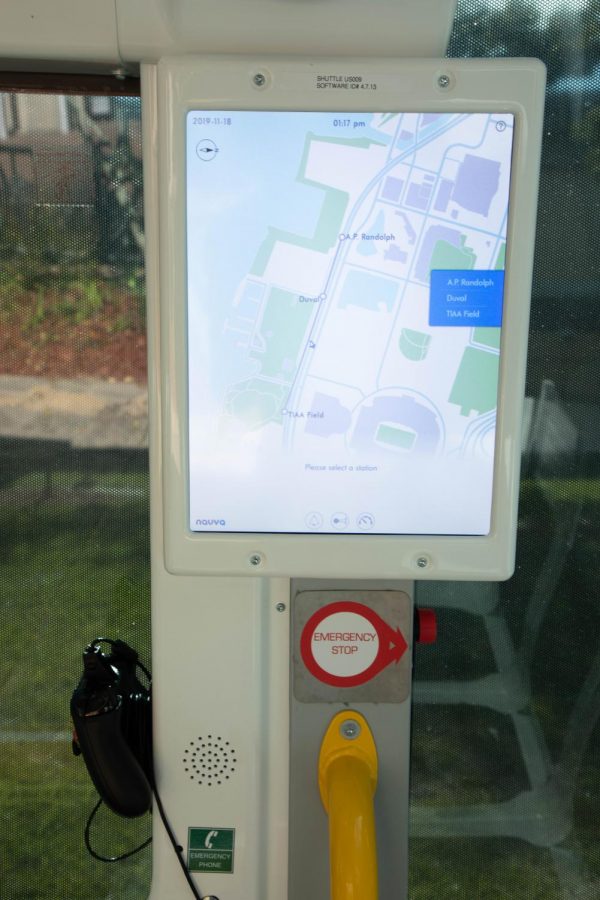 "It's important to think of this as a technology project," Feldman said. "It's not an infrastructure project. It's not the same as building a road or employing a bus solution."
By bringing the car out to UNF, JTA is hoping to socialize this technology with the public. 
__
For more information or news tips, or if you see an error in this story or have any compliments or concerns, contact [email protected].